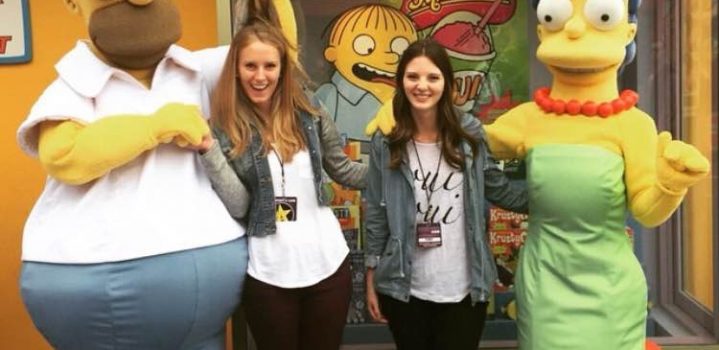 21
7 years ago / in Bliss, United States
There is no bigger birthday in the US than your 21st. However, in Canada, 21 is just another year older. I had already celebrated being legal two years ago when I turned 19, but since I had a second chance at having my first legal drink, I decided to do it in style.
Since my birthday was on a Thursday, I still had class but I woke up that morning to a cake made up of donuts & a coffee from my lovely roommate, so I started off my day with a cop breakfast. We had planned to have dinner at The Ivy in Beverly Hills, a restaurant recommended by a friend back home. However, it wasn't until I was standing at the entrance to the restaurant that I suddenly realized that I had been to The Ivy before. Back when I was in grade 12 (yes I say "grade 12" instead of 12th grade…#canadianism) I did a university tour with my mum & my friend Sammy & her mum. We traveled all over California looking LMU, USD, Santa Clara, Chapman & of course Pepperdine. Somewhere along the way we ended up at the same restaurant where I would celebrate my 21st birthday two years later. A bakery turned restaurant, the atmosphere reminded me of Europe & the food was, of course, delicious. I had champagne & sangria but I didn't even get carded so either they knew it was my birthday or I was actually back in Europe again.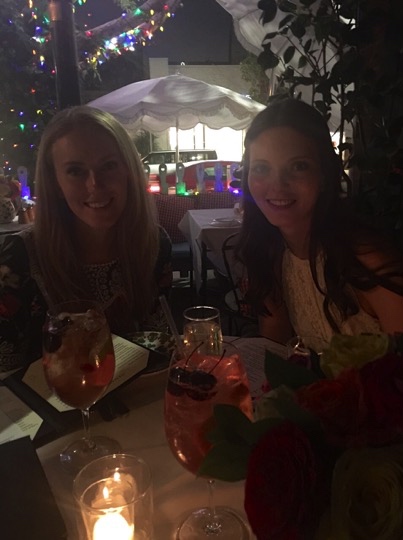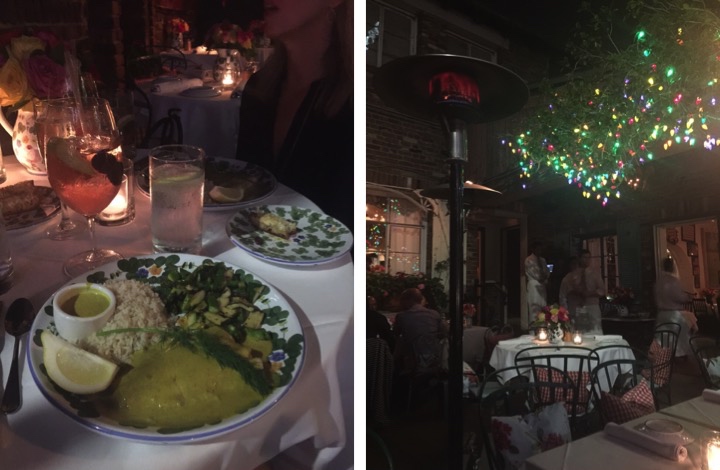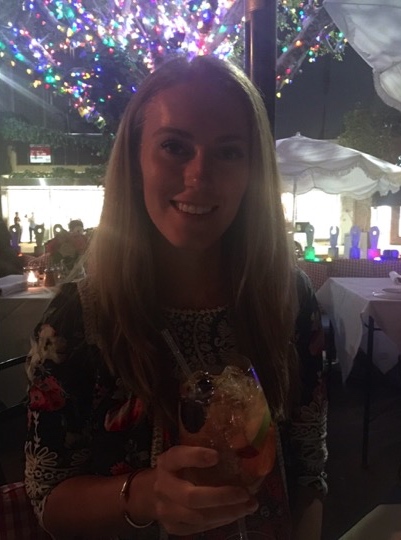 Since my birthday was on a weekday, we decided to officially celebrate on Saturday. Since I am a sucker for theme parks & roller coaster, my first thought was Disney. However, as you may know there is a bit of a measles outbreak going on & although we were vaccinated, we decided not to take any chances & headed off to Universal Studios instead. I had been to Universal Studios only once before on a band trip with my school. Now I know what you're thinking…yes, I was in band. I played the flute for five years from grade 6 through 10. It was a requirement at first & then I kept it up by choice, all while wearing a kilt, sweater vest & knee-high socks…once again, not all choices, but they happened. Anyways, I didn't remember much of the experience, so I was excited to go back!
First off we hit the Studio Lot Tour. We rode around the back lot looking at all the studios where shows like "Parenthood" were filmed & all the sets, props, & specials effects they used in all their TV shows & movies throughout the years.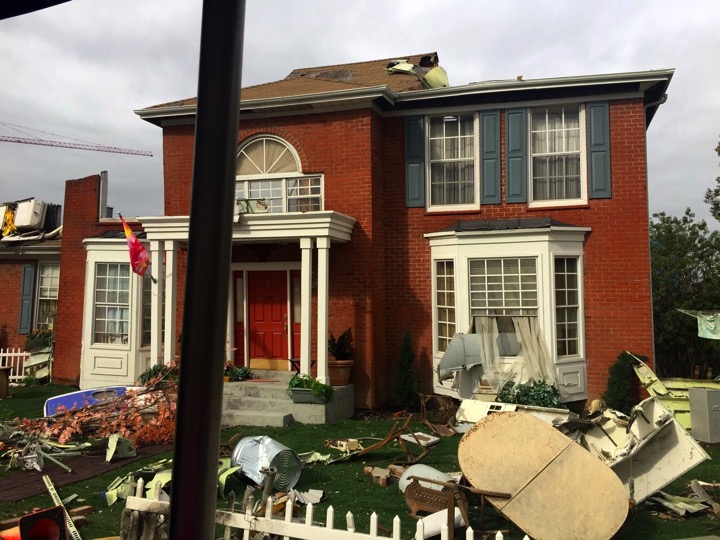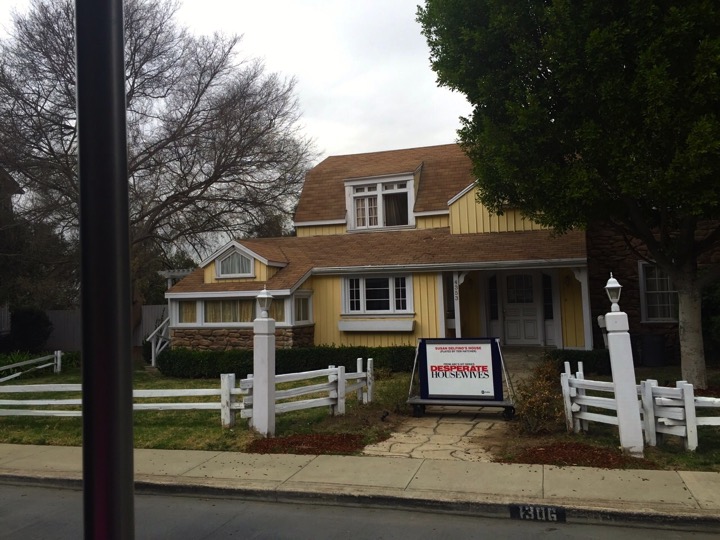 After the tour, we hit the real rides & got in line for the Simpsons ride after, of course, taking a photo with Homer & Marge.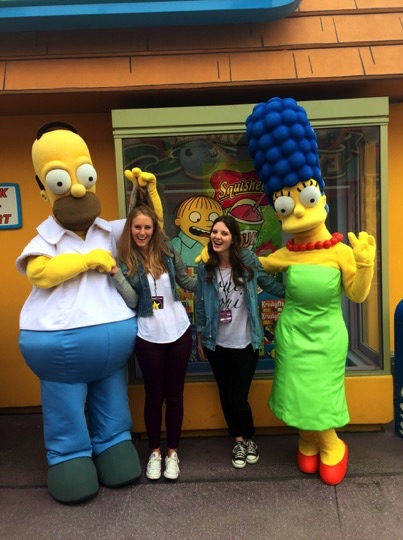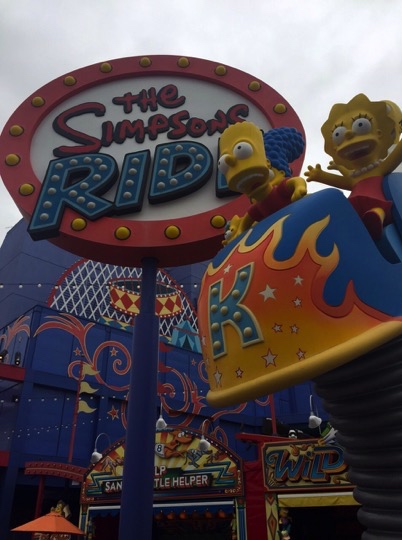 Then it was down to the lower lot to ride Jurassic Park, The Mummy & Transformers, but not before I noticed a sign that guaranteed I will be coming back to Universal Studios in 2016…
Suddenly it was time for lunch, & after seeing the sign for chilli cheese dogs, our minds were made up about what we were going to eat for once. With the sloppiest hotdogs known to man in hand, we sat down just as the characters gathered to put on a show. After we were done eating, we saw Lucy & she suggested a photo with a blonde, a brunette & a redhead & we couldn't resist. We made sure to steer clear of Beetle Juice though because he looked a little too much like the real thing.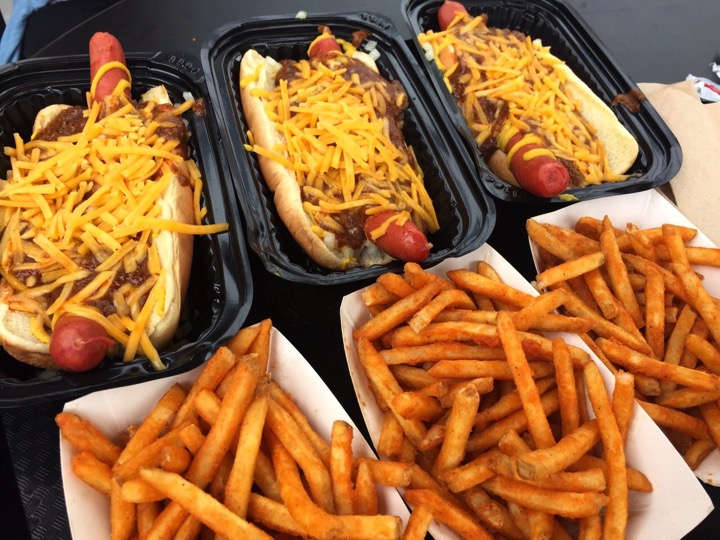 The last thing we did at Universal Studios was the Despicable Me ride which was as adorable as it sounds…
Just as it started to rain & we were walking out of the park, we came across a candy shop that we couldn't resist going into. They had almost every kind of candy you could think of as well as Lucky Charms with only marshmallows & a five-pound gummy bear. However, I dropped all the other candy when I saw the Bertie Bott's Every Flavour Beans & the Chocolate Frog because, in case you didn't know, I am forever a Harry Potter nerd. Just eating these made me reminisce about midnight book releases & suddenly I wanted to read the entire series again for about the sixth time.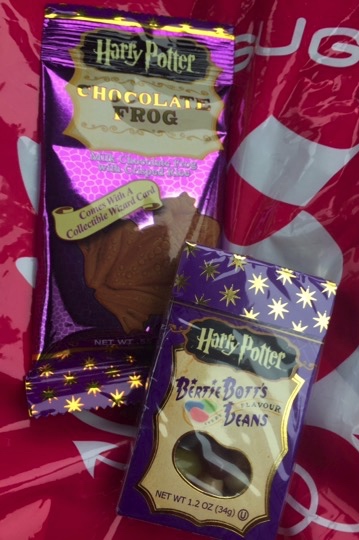 So, between a delicious dinner, a day at Universal Studios & some drinks here & there, my 21st turned out to be pretty great. Thank you everyone who wished me a happy birthday, especially my mum & Caroline who made sure my day was extra special!
Universal Studios: http://www.universalstudioshollywood.com/
The Ivy: http://www.theivyrestaurants.com/
About
Hannah Jane
Just a girl sharing the baubles she loves & the bliss she experiences!
Related Posts