Good Morning, Vietnam
5 years ago / in Places, Vietnam
So, Christmas break wasn't exactly what I would call a break…it was more of a jam-packed family adventure through Vietnam, Cambodia & Laos. I spent my three weeks off exploring a new part of the world I wasn't sure I would ever see. Vietnam, Cambodia & Laos are three countries that are so geographically close, but culturally, couldn't be more different. We experienced things unlike anything I have ever seen before & watched my brothers eat some things they may have regretted the next day. A lot of the trip is a blur & some of what we experienced is difficult to put into words, however I want nothing more than to share this slice of the world with you, so I am going to try. Without further-ado, here is part one of a yet-to-be-determined amount of posts…
It all started with a flight home from LAX to YVR. Arriving close to midnight in Vancouver after taking a 7:30AM final that morning, I got home, put on a load of laundry & passed out. Although the sleep was deep & death-like, it didn't last for long. I had to get up bright & early to pack because we had a midnight flight the next day to Hong Kong. Now, one thing you should know about me is that I hate packing. Yes, I know I spent an entire year of my life traveling, but I am horrible at making decisions & as much as I try & plan, I never manage to pack exactly what I need for a trip. Anyways, needless to say, the last thing I wanted to do was unpack & repack my bag just to get on another plane.
However, once I got on the plane to Hong Kong, passed out for 7 of 13 hours thanks to this brilliant invention ("The Evolution Pillow"…it's really changes the plane game) & arrived in Hoi An, Vietnam that I realized how amazing this experience was going to be. With full tummies after eating at a local favourite "Mango, Mango", we walked through street markets along the canal before turning in for the night.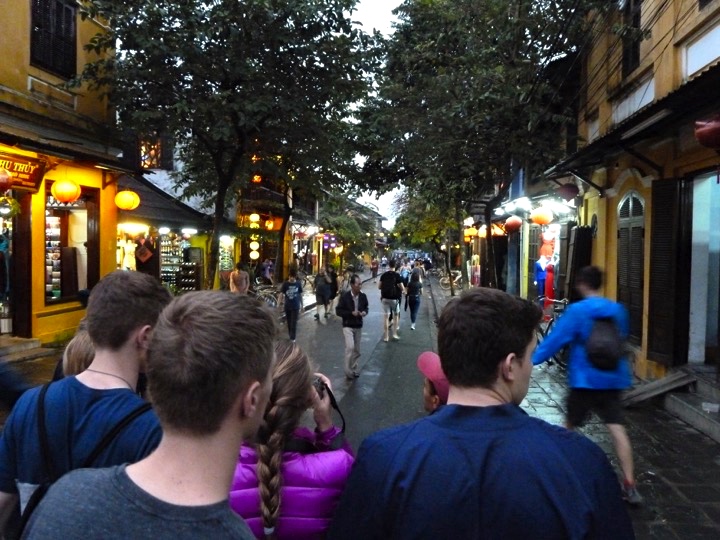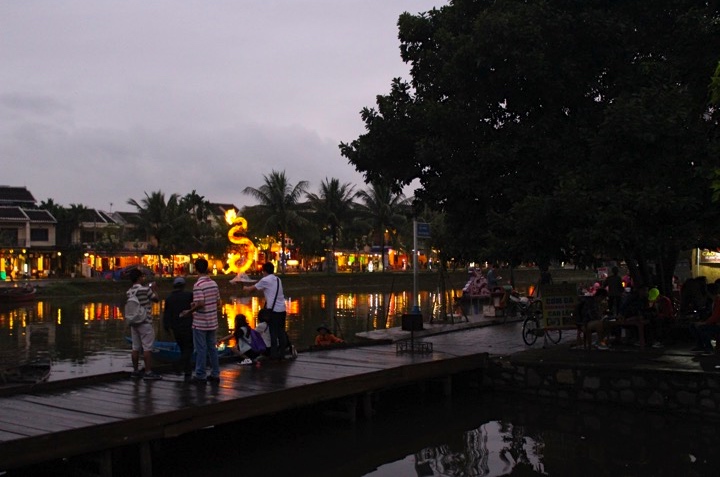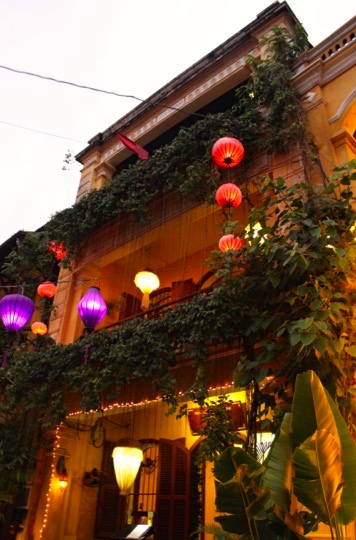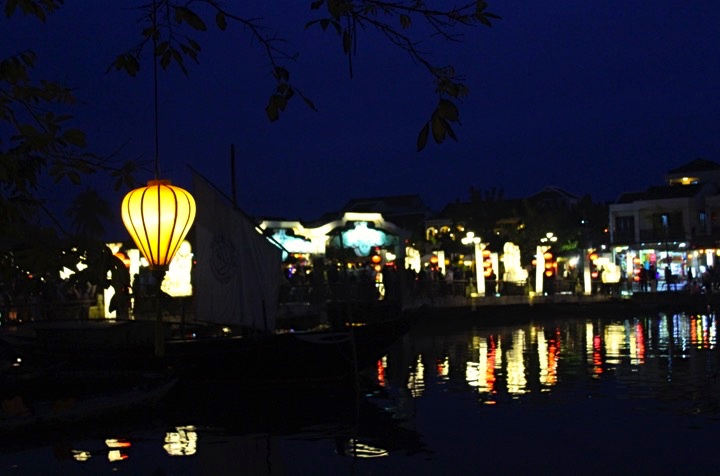 Early the next morning, we started off our day with a boat ride to a local village that was home to a 92-year-old pottery master.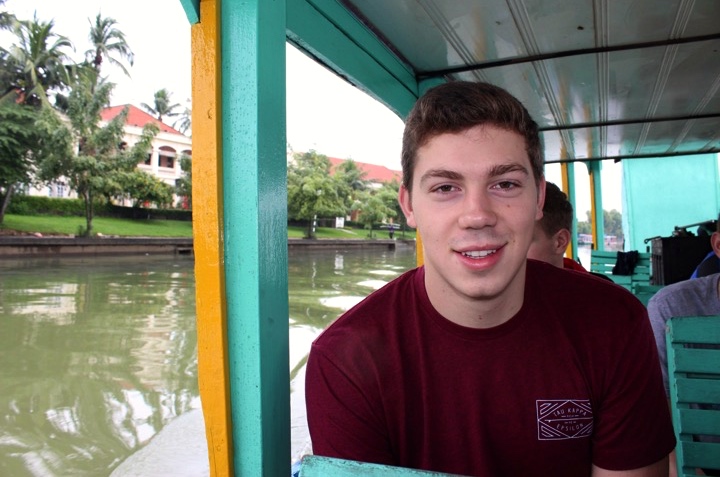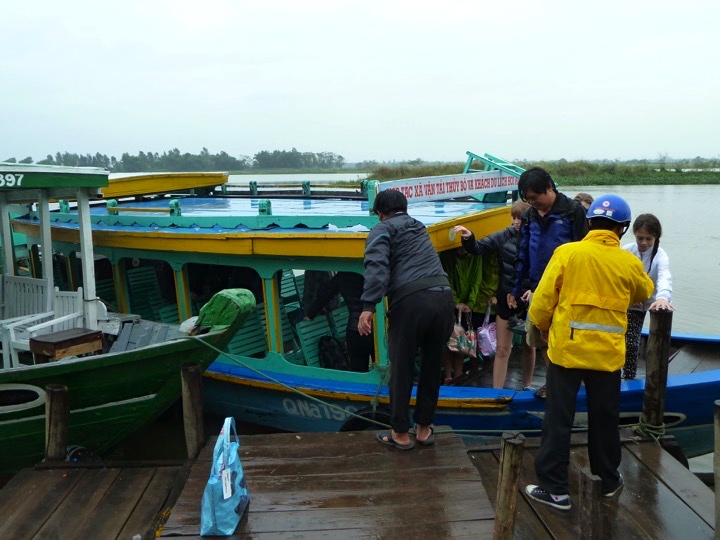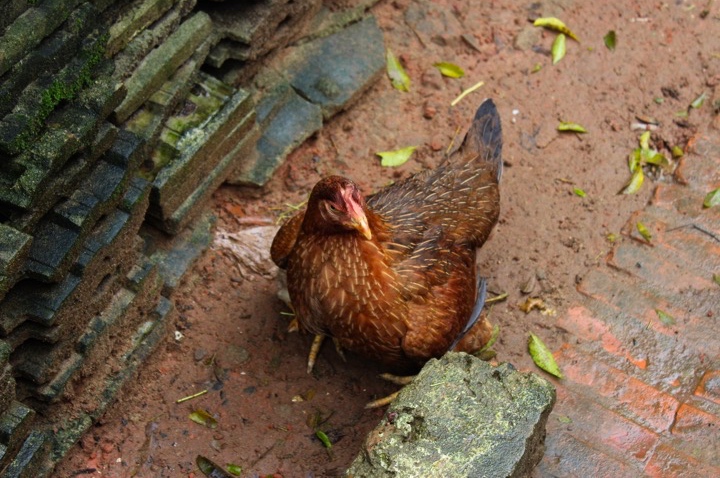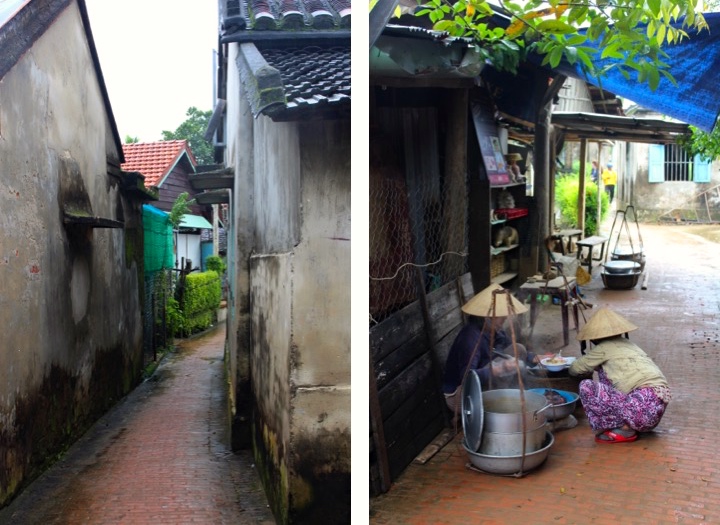 We watched closely as her hunched back enveloped the small ball of clay, gently running her wet hands with alternating pressure over the muddy substance as her granddaughter used her foot to keep the wheel in motion. She gave me a turn at the wheel, but I quickly found out that I do not have a knack for pottery.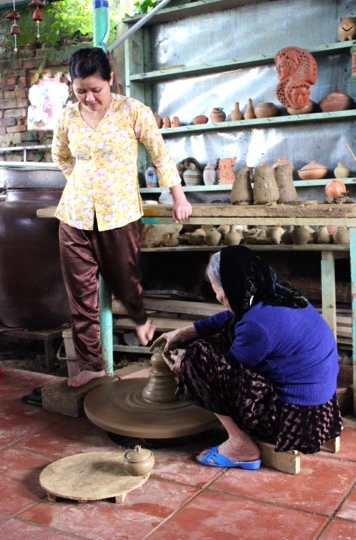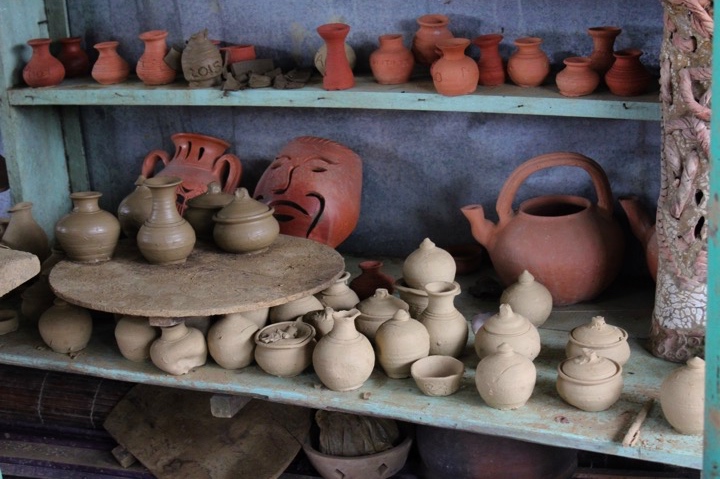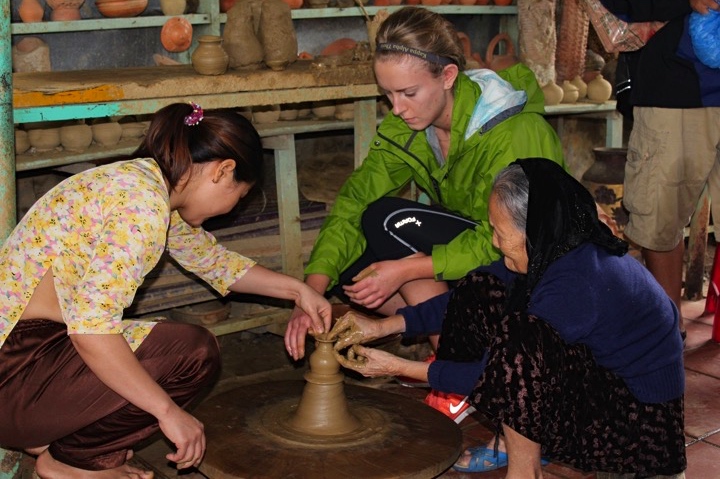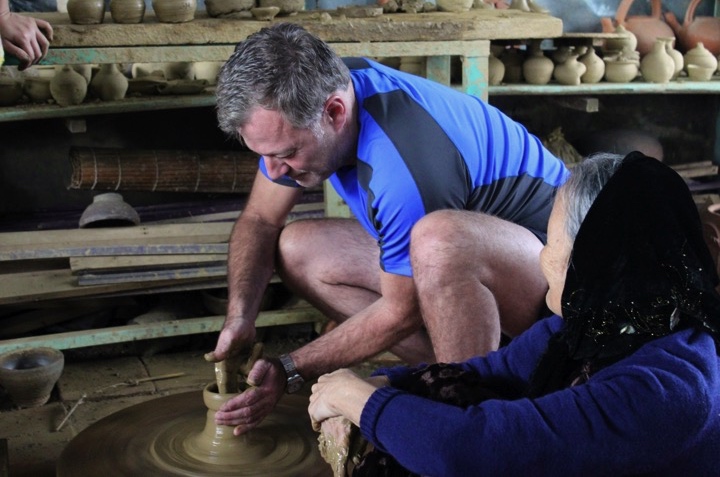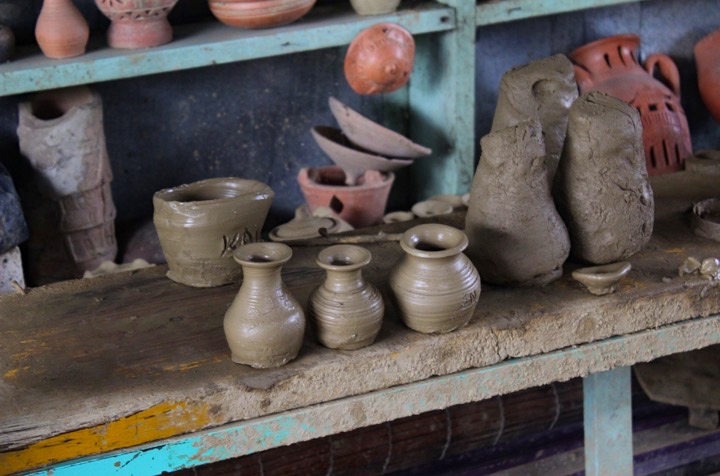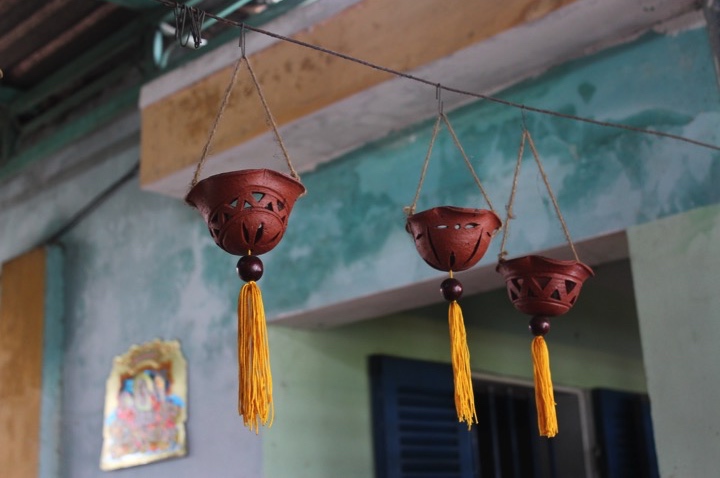 Lucky for me though, we traded in the potter's wheel for bikes. Did I mention this was a cycling trip? According to our tour company, Butterfield & Robinson, the best way to experience Vietnam is to slow down & see it by bike.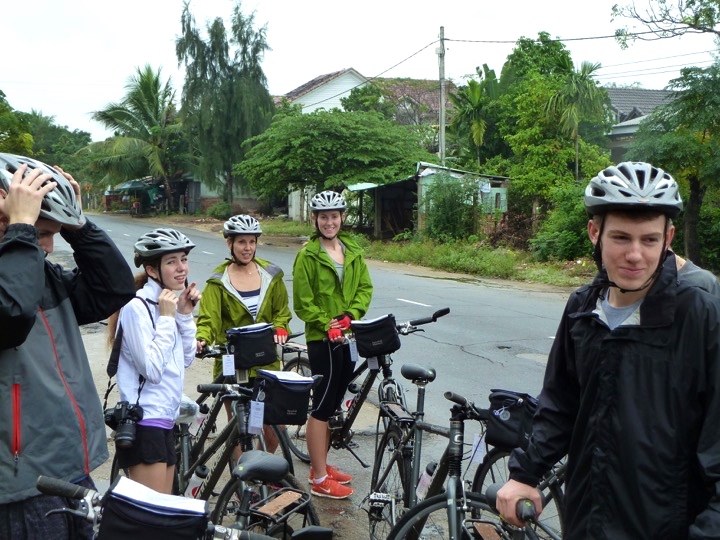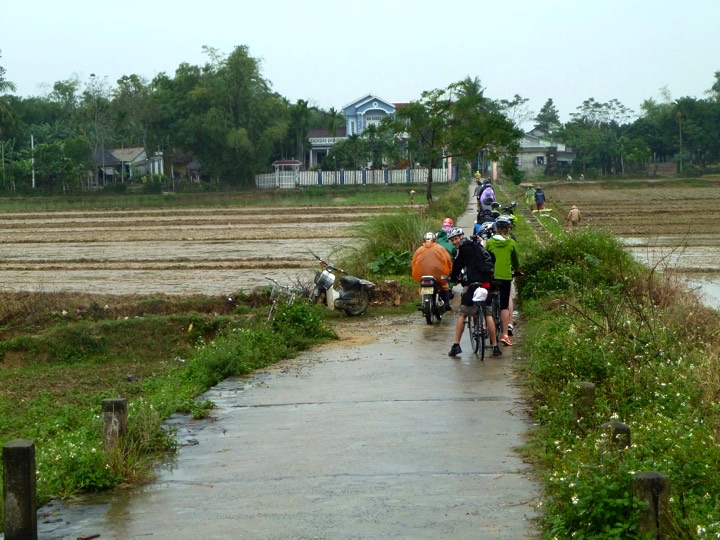 We made a stop along the way for a drink & met this adorable couple that let us take a turn watering their crops.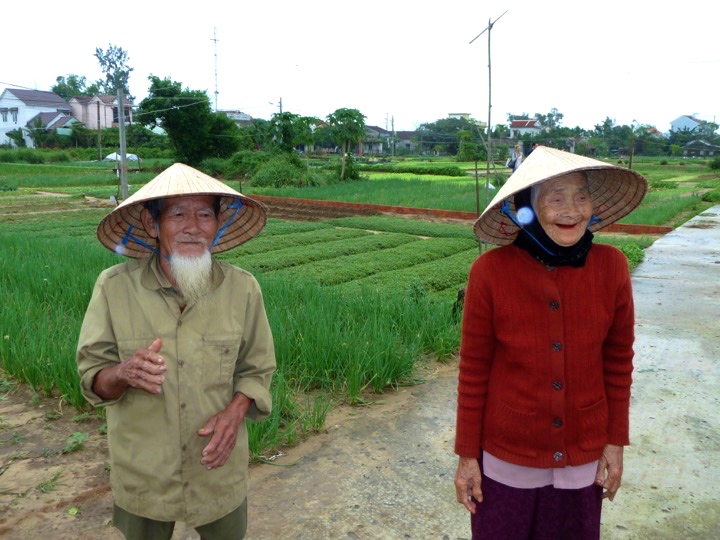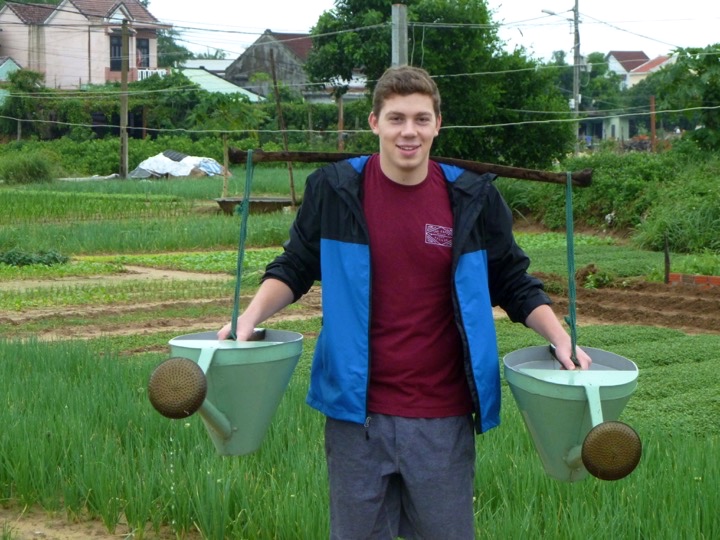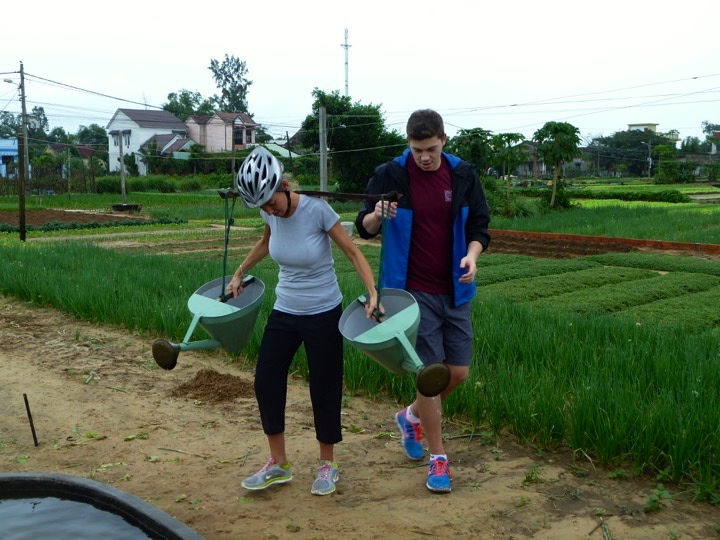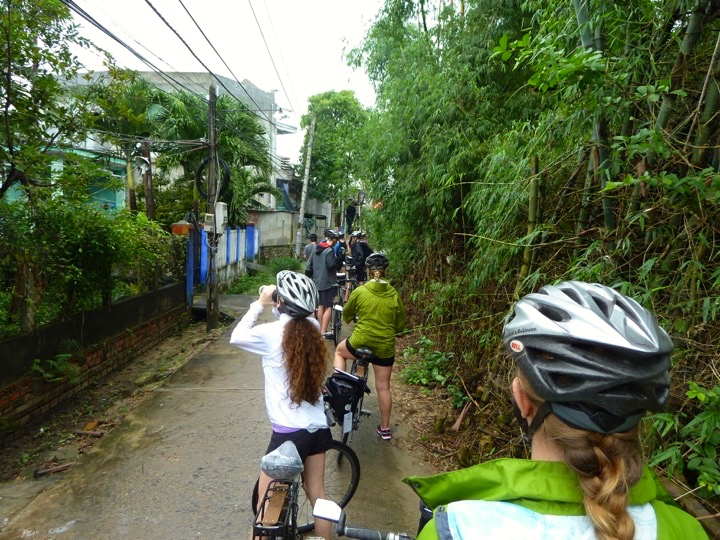 After a 20km ride through the Hoi An countryside, we arriving at a cooking school where we would prepare our own lunch. Although we made a variety of dishes, what I loved making the most was the spring rolls. I had never even thought about how they made the thin rice paper that held it all together, but once I saw it made & got the chance to make my own, I was amazed! You could say I have a new appreciation for spring rolls.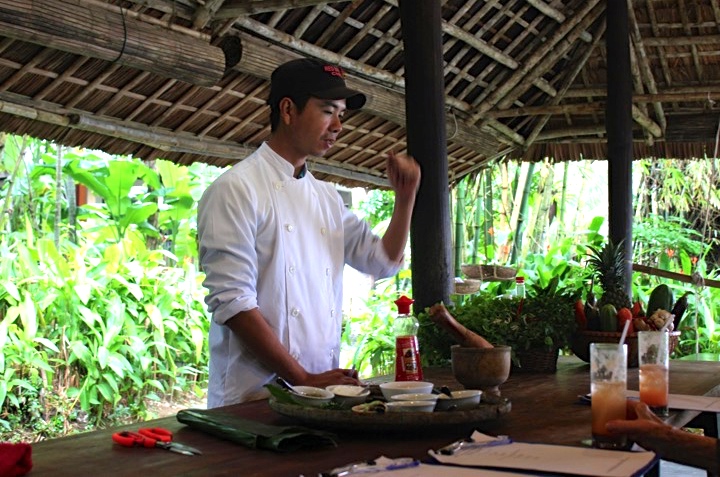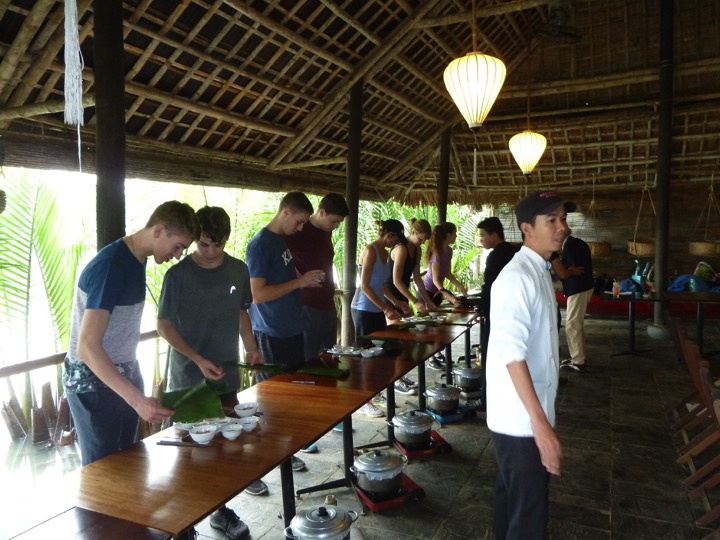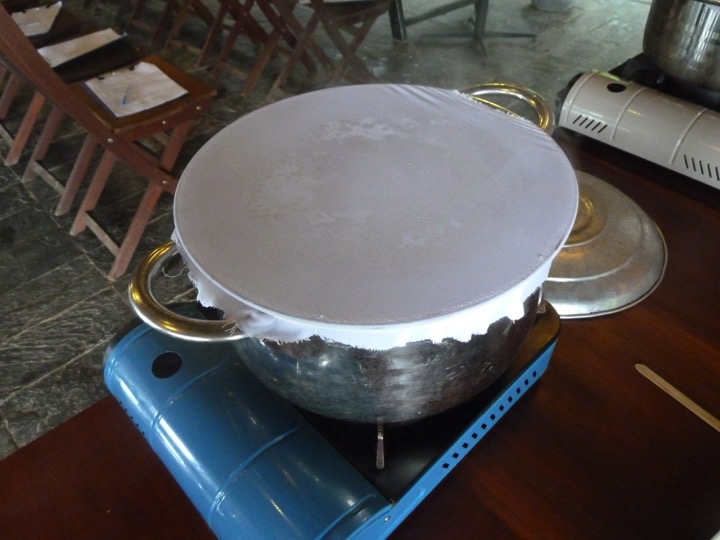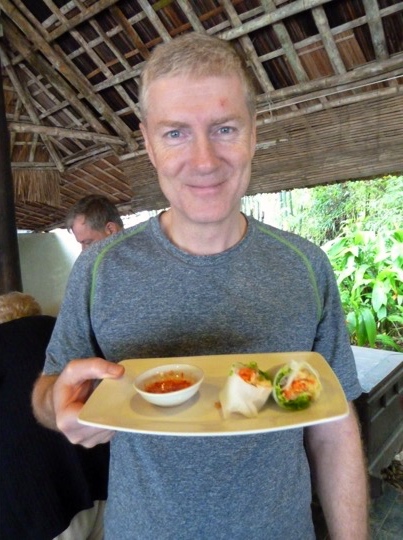 After lunch, next on the schedule was a walking tour through the hustle & bustle of the city as well as the local temples.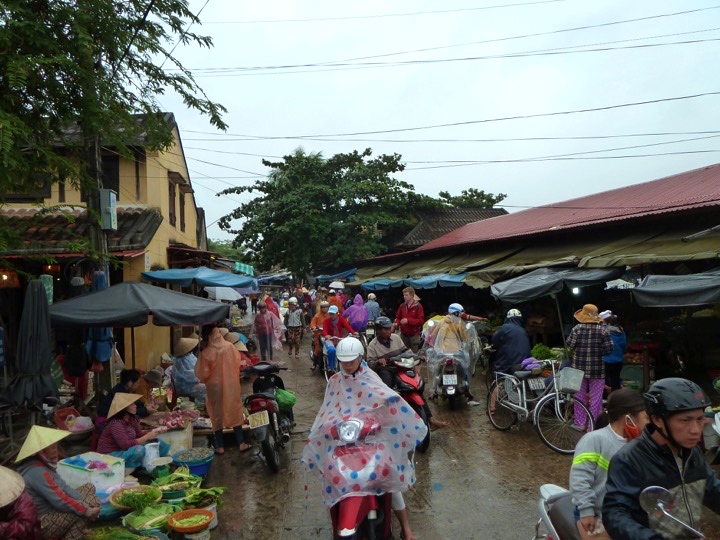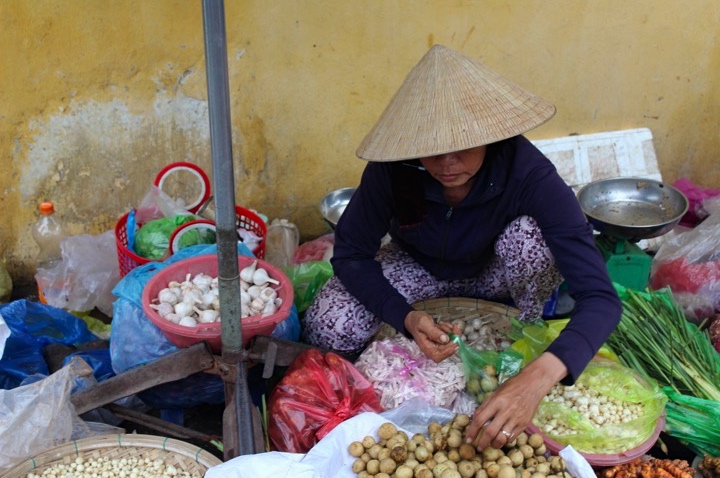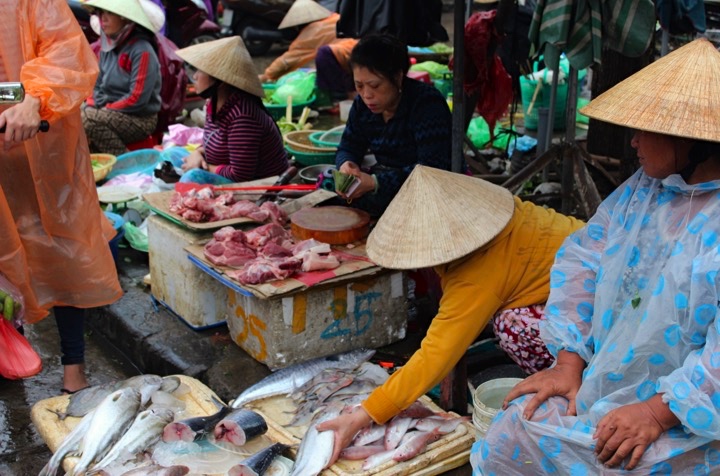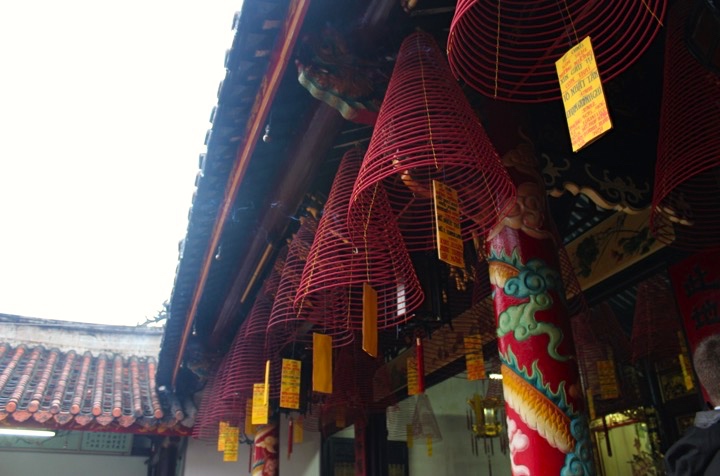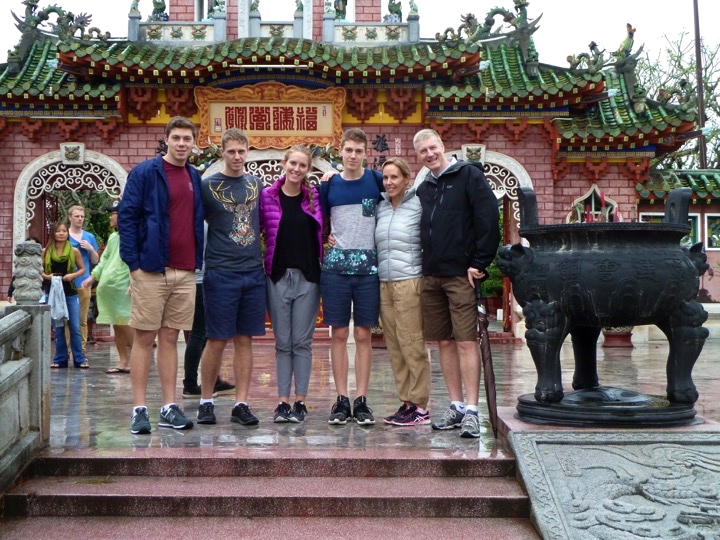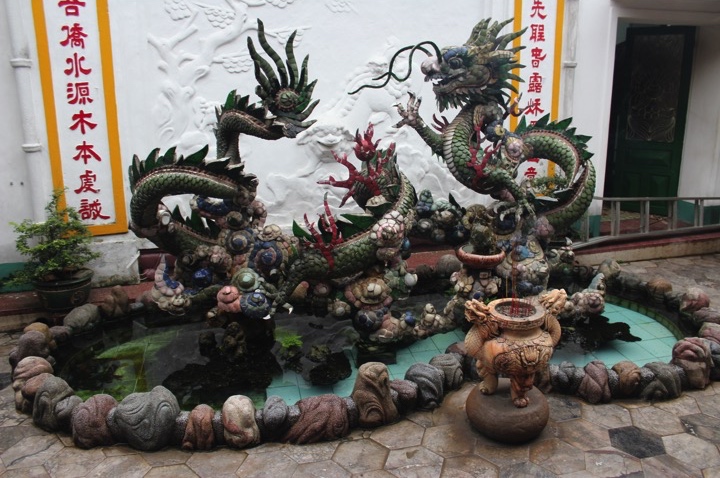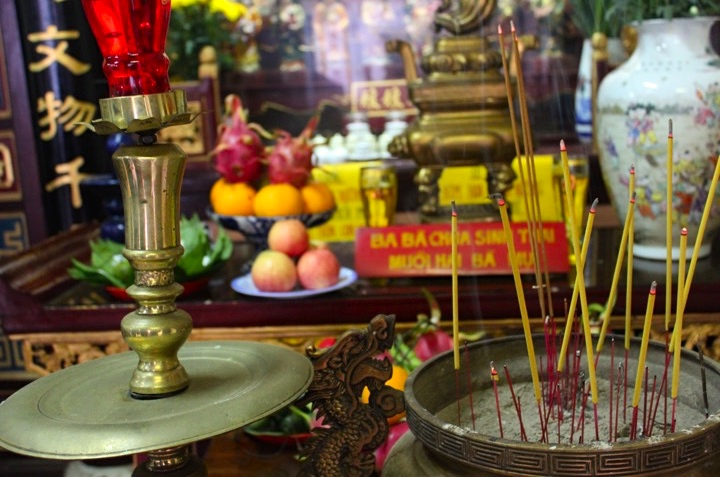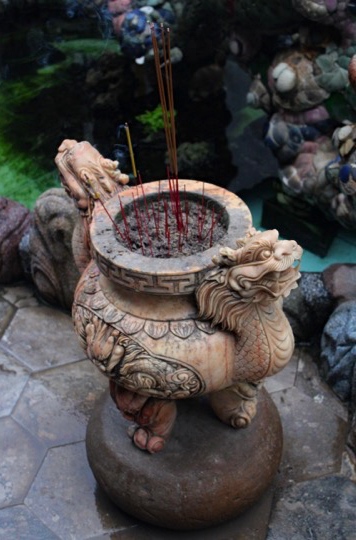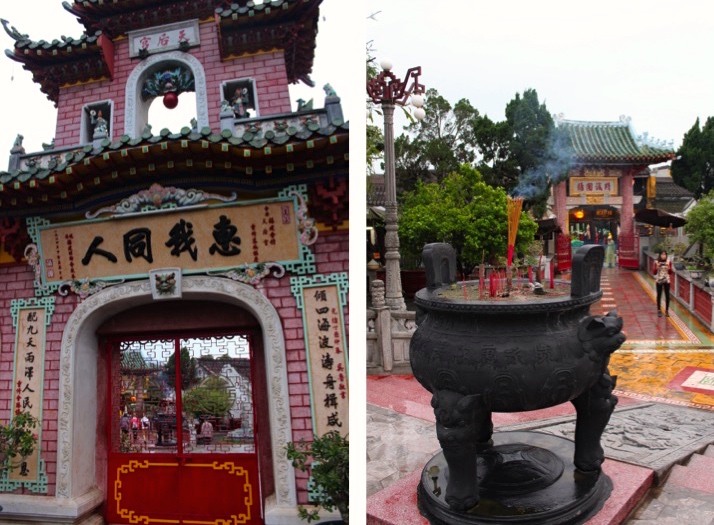 The next morning we started off the day with a hike up the famous Marble Mountain (I wonder what it's known for…) & explored some of its beautiful caves. We also had the chance to visit a marble shop & saw some local carvers in action.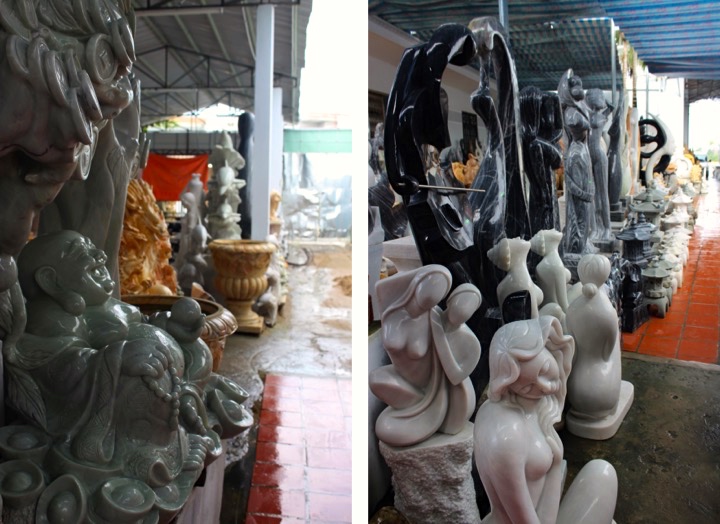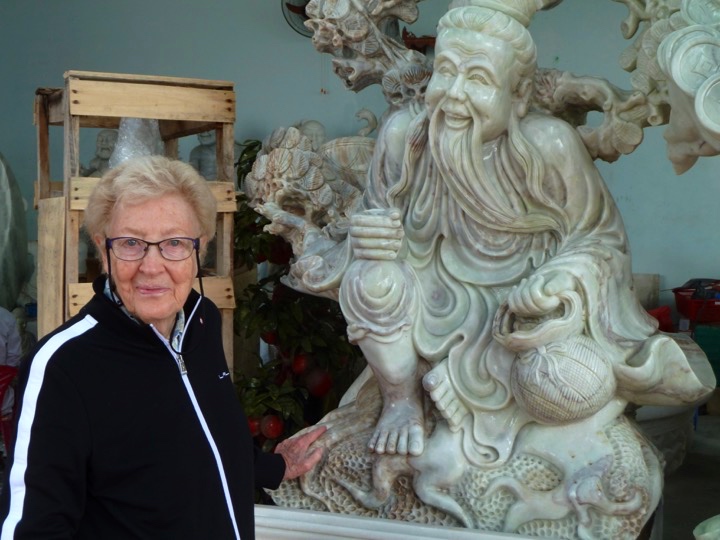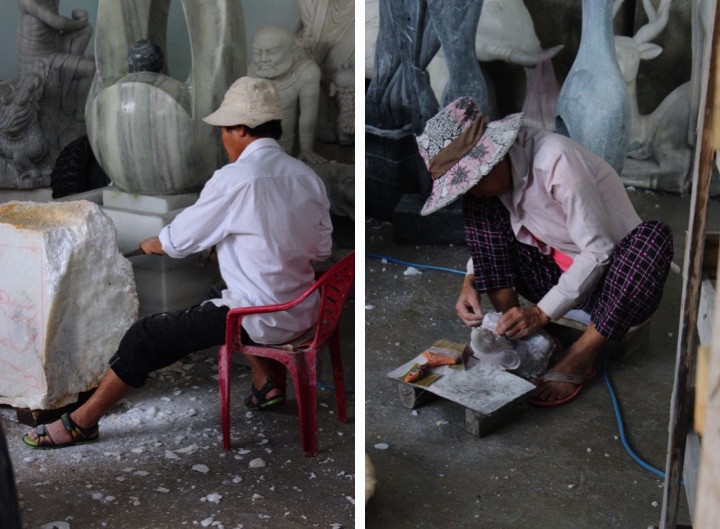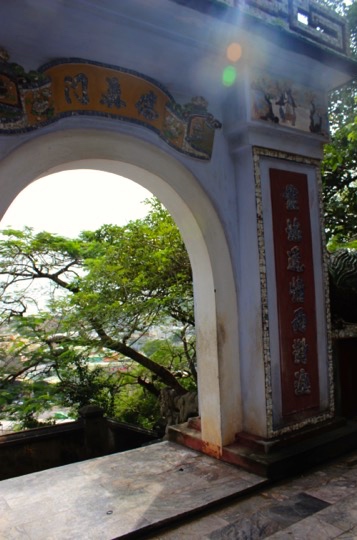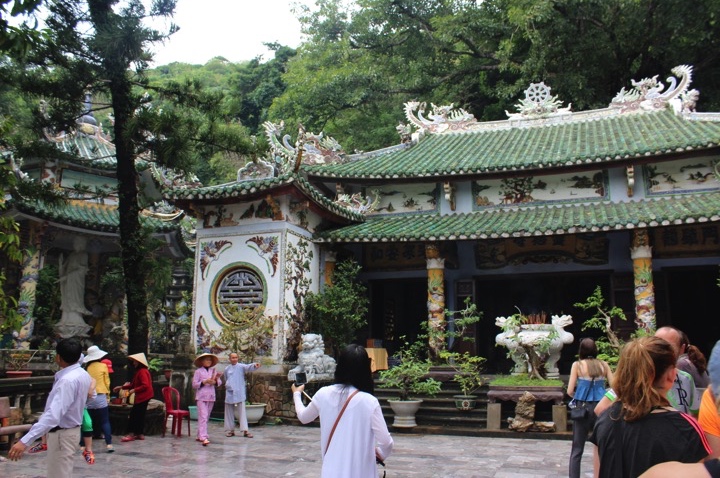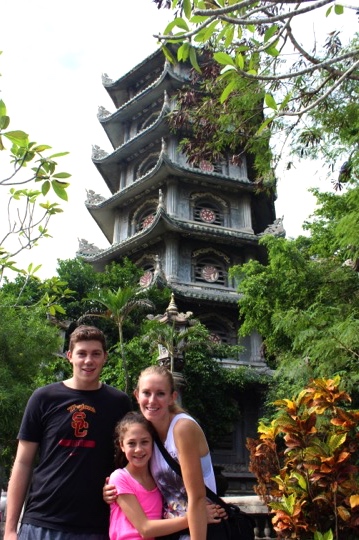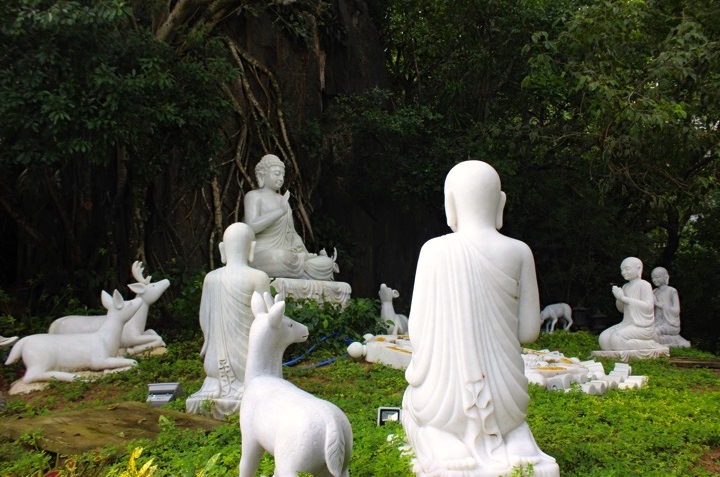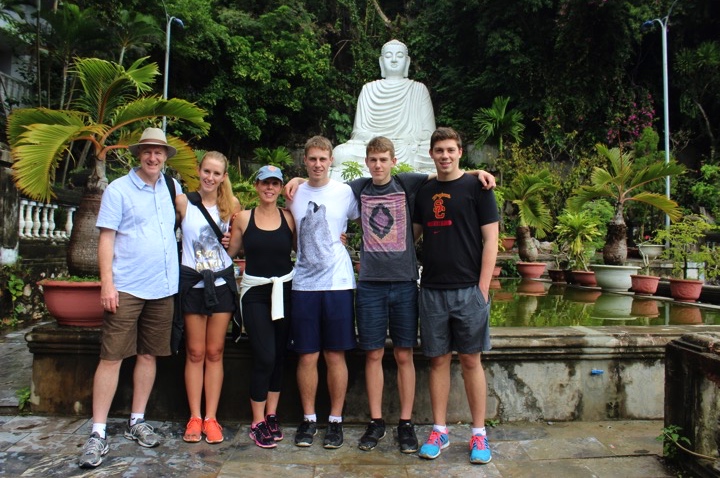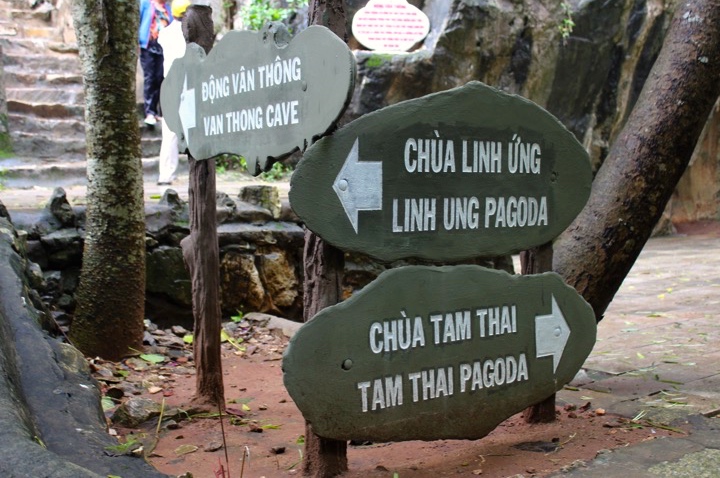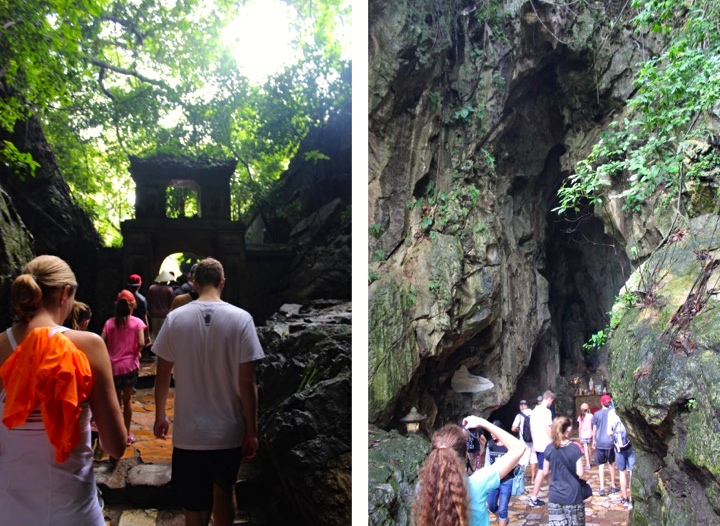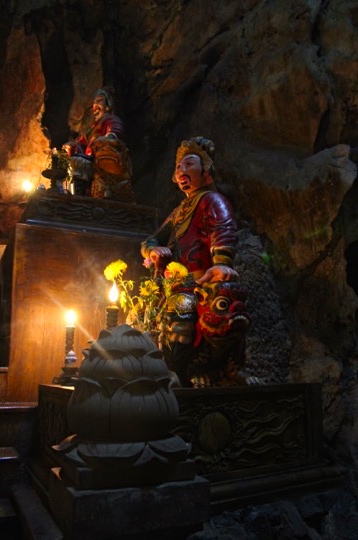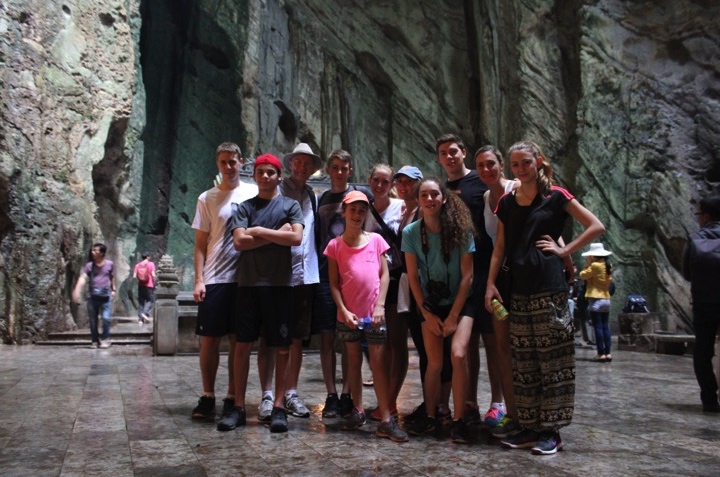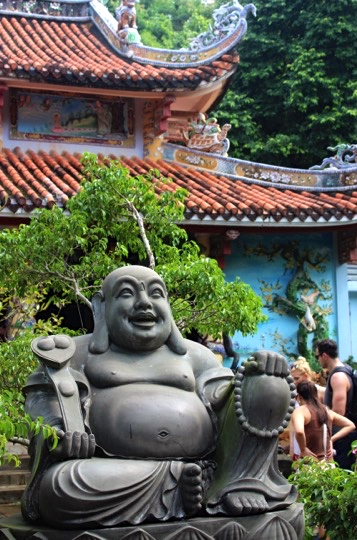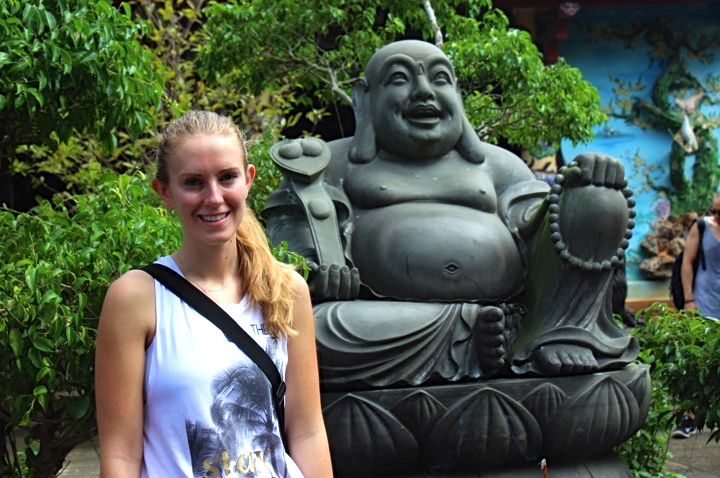 After descending the mountain, we visited another one of the local temples. The most notable feature of almost all the temples we saw was the steep staircase that led to the top. Now I'm a student at "Stepperdine", so I've climbed my fair share of staircases, but saying that these were steep is an understatement. Let's just say that they roped them off to the public because there were one too many tourist falls…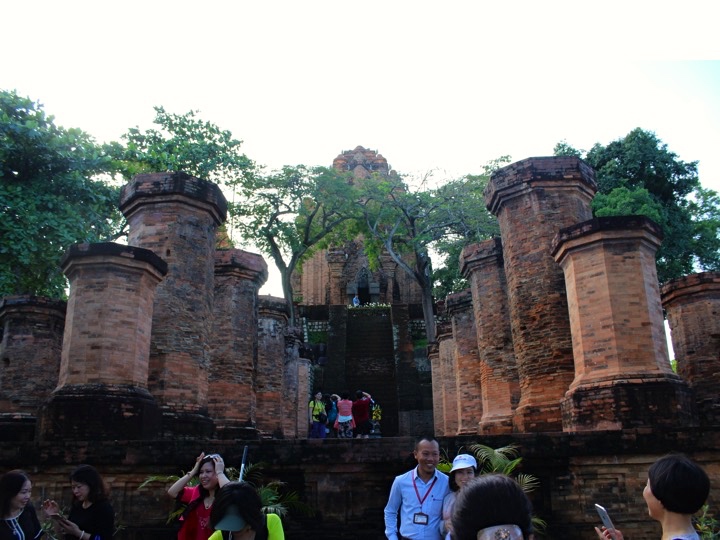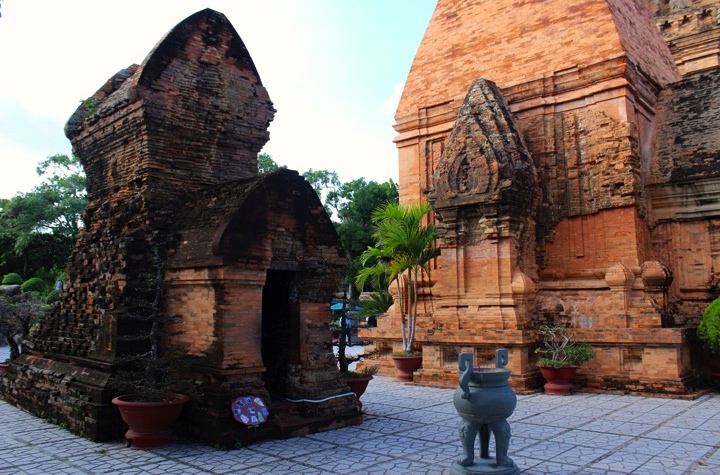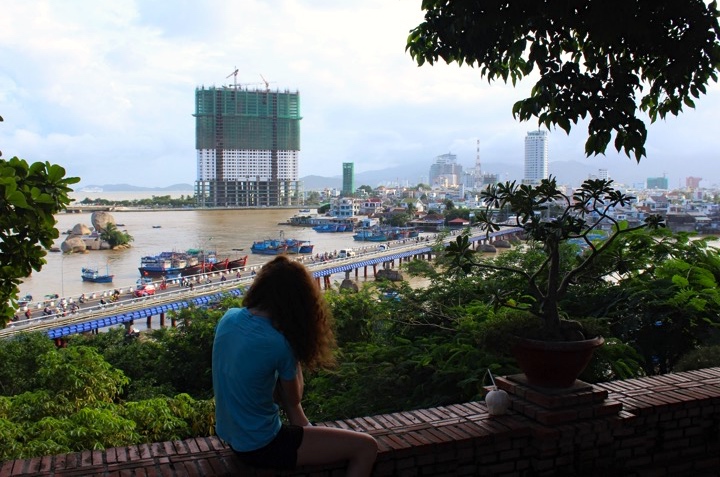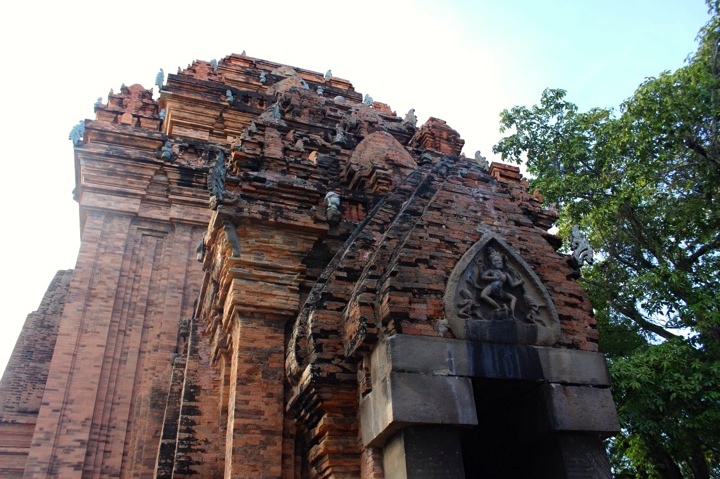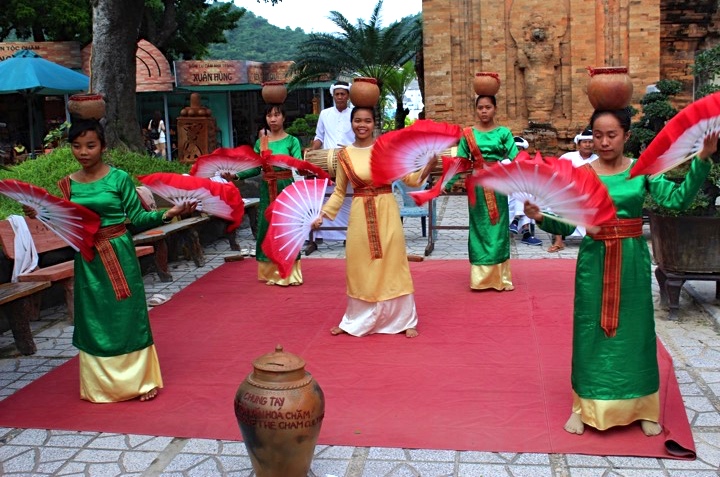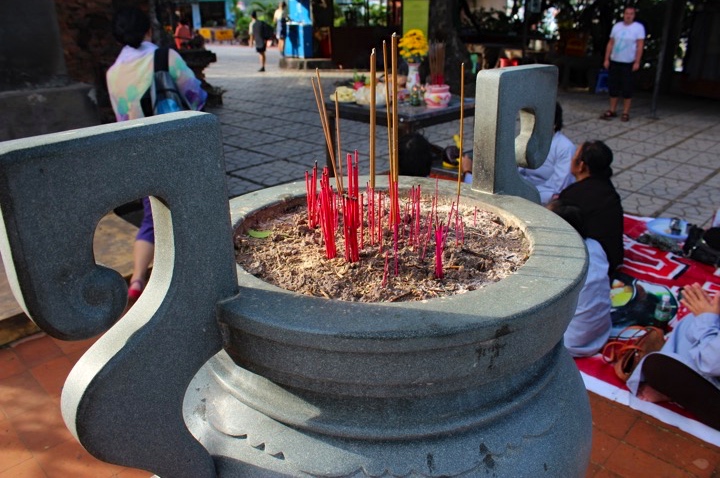 & just like that, our time in Hoi An was over…next up, Nha Trang! After a short flight, we hopped on our bikes for another 30km along the seaside to the boats that would take us to our next hotel.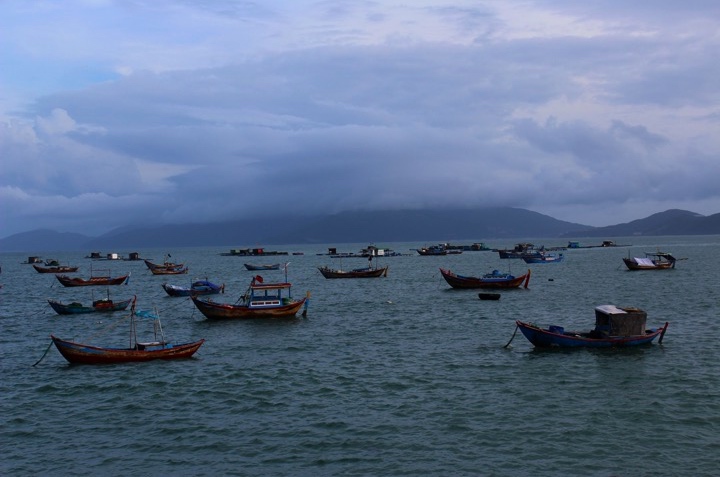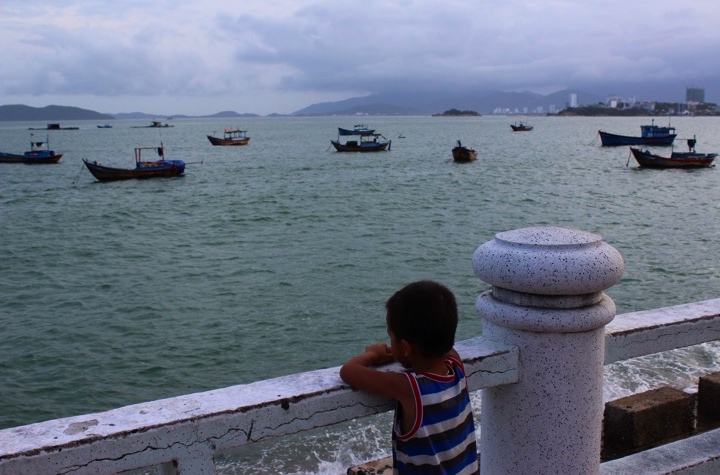 So, I'm not really sure you can truly say you've been on vacation until you've been to a Six Senses Resort. Located on its own private island with villas that each have their own private dipping pool, you might never want to leave. I know I didn't.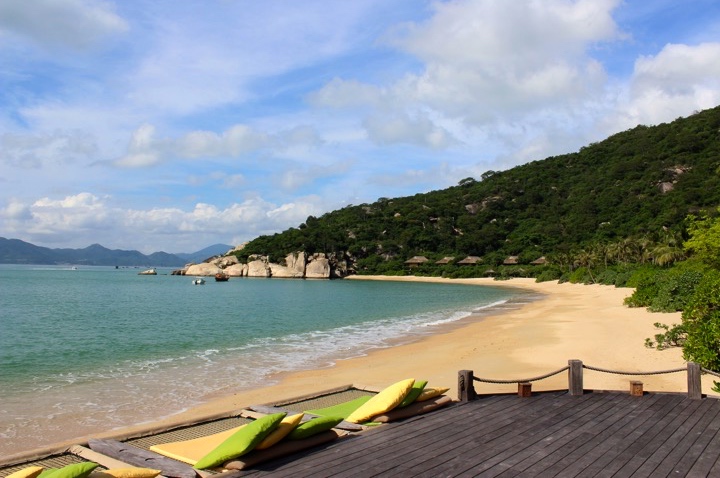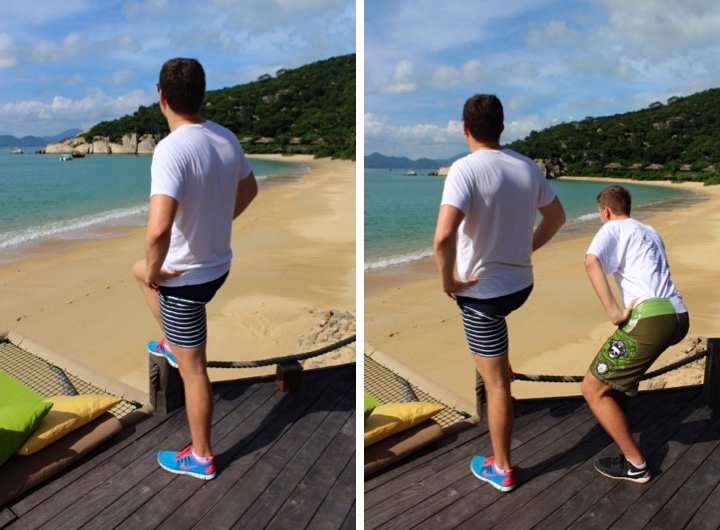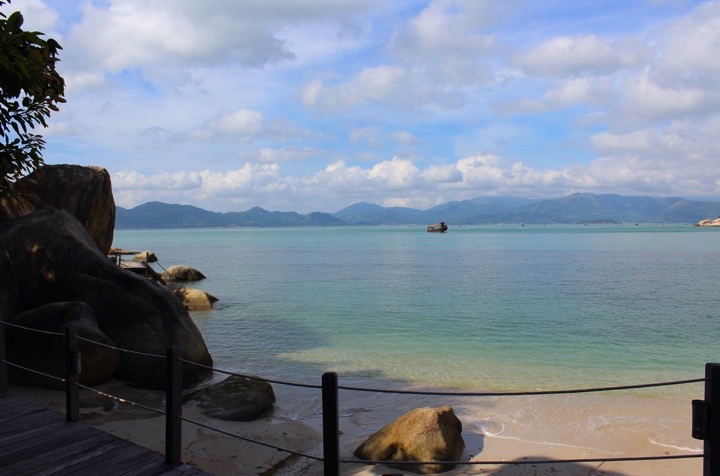 Unfortunately, we only had one day at the resort, so we had to make the most of it. We started off the morning with a rigorous hike up a mountain & through the jungle to a secluded beach, where my sweaty face & bloody knee (cut it while scaling down a rock face…yikes) was met with cold water & fresh mango. There is nothing better in Vietnam than their mango. Even if you don't like it, if you go there, please promise me you'll try it. You won't regret it.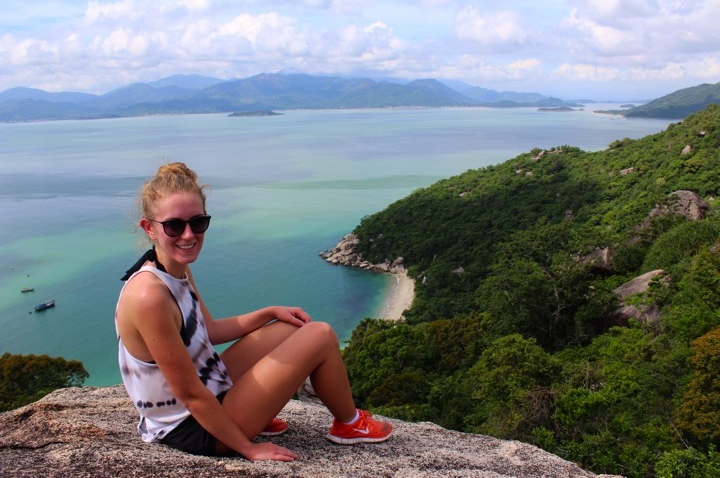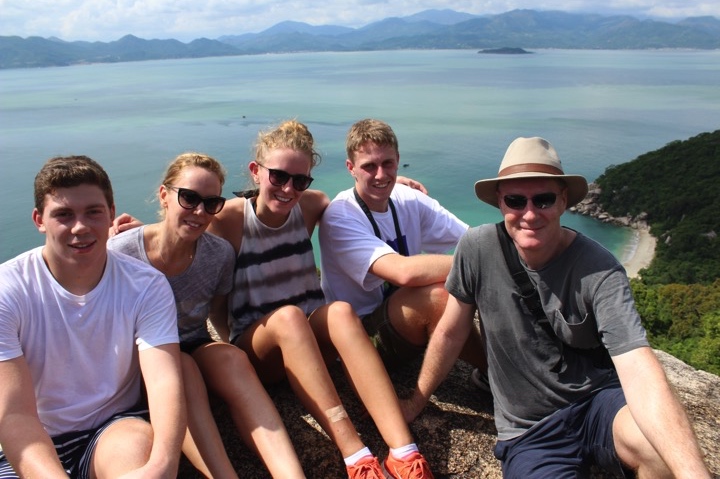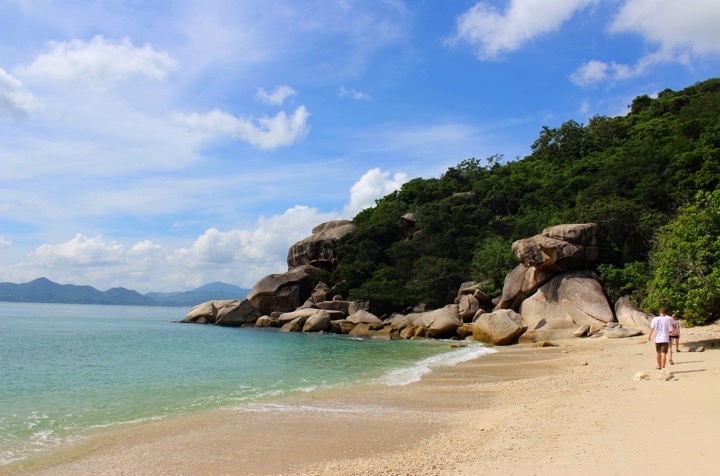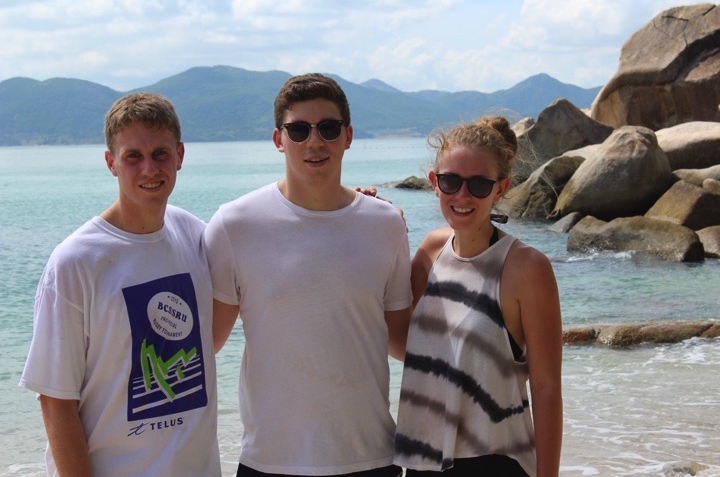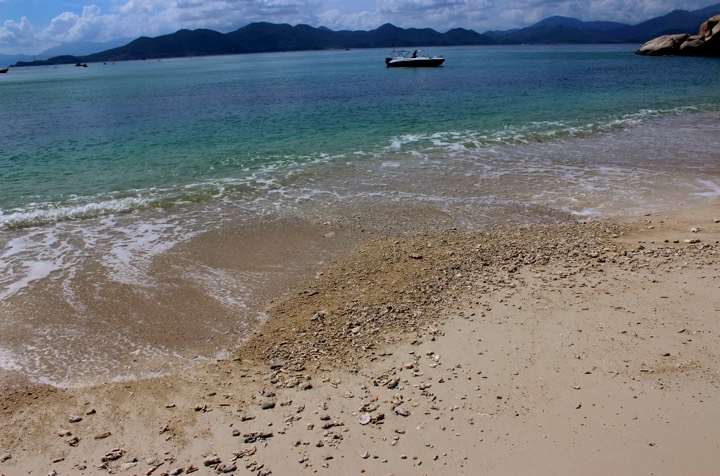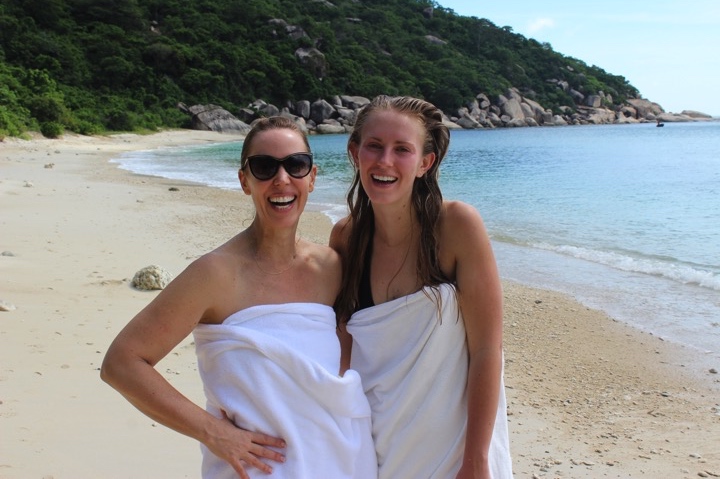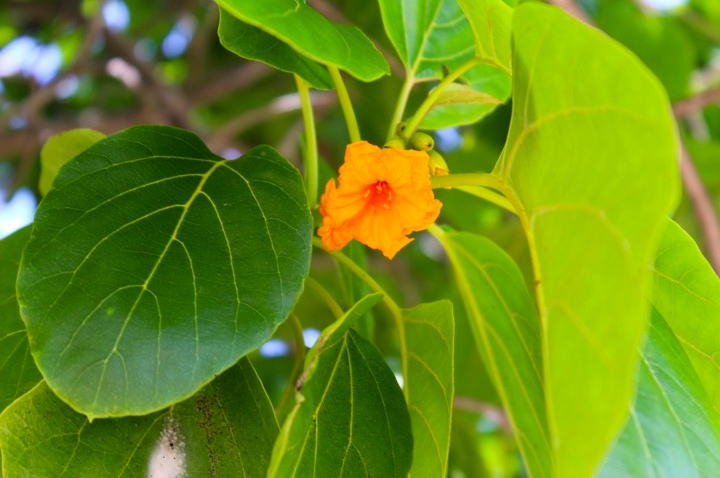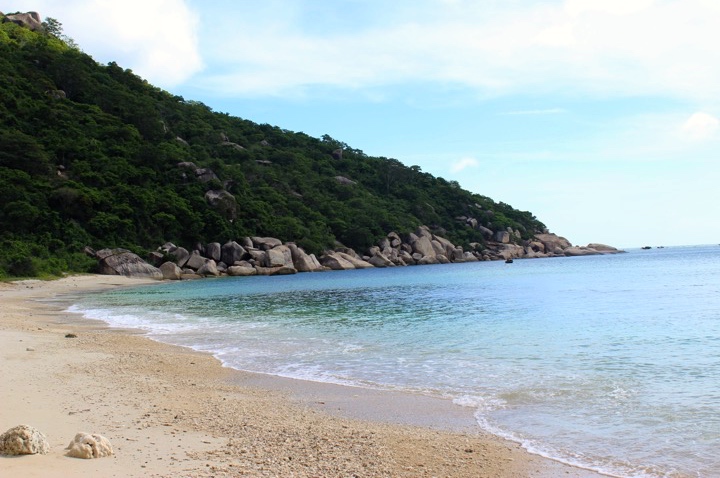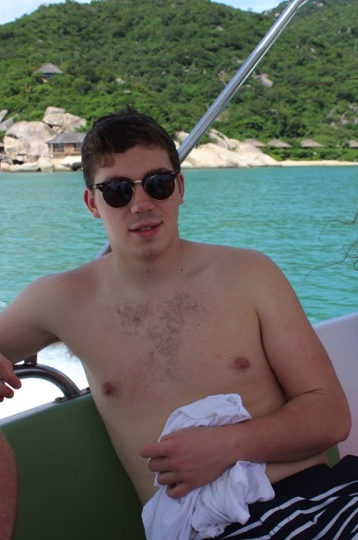 Now, I was a little sore (it might have been the long bike rides, the hike, or maybe the fact that I had spent the last four months sitting either in a desk or at a meeting), so I decided to take advantage of the spa & try the traditional Vietnamese massage. I had heard of cupping before & seen it in action, but I was reassured that it wouldn't be the bruise-inducing type I'd seen pictures of on the Internet. No, it didn't hurt badly & I did not have any visible bruises. Did I feel any different? Not really. The practice is supposed to increase circulation, but I had no way of measuring that. Overall, it was definitely a weird sensation & somewhat of a cultural experience. The verdict? Don't fear the cup!
So, after conquering the cups, we spent the rest of the afternoon on the beach, soaking in the sun & the sunset before waking up early the next morning to do a bit of yoga before saying goodbye to the island & hello to Saigon, aka Ho Chi Minh City.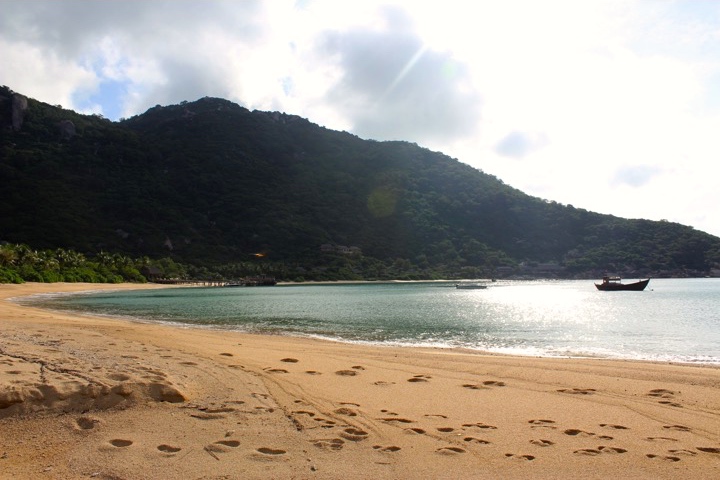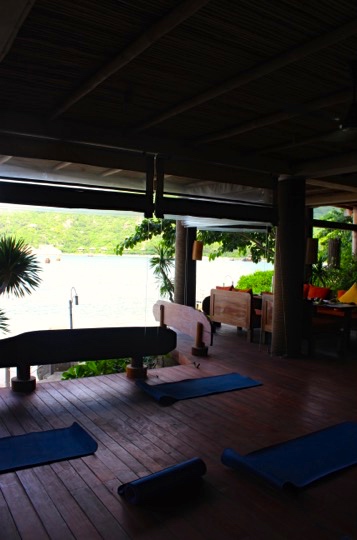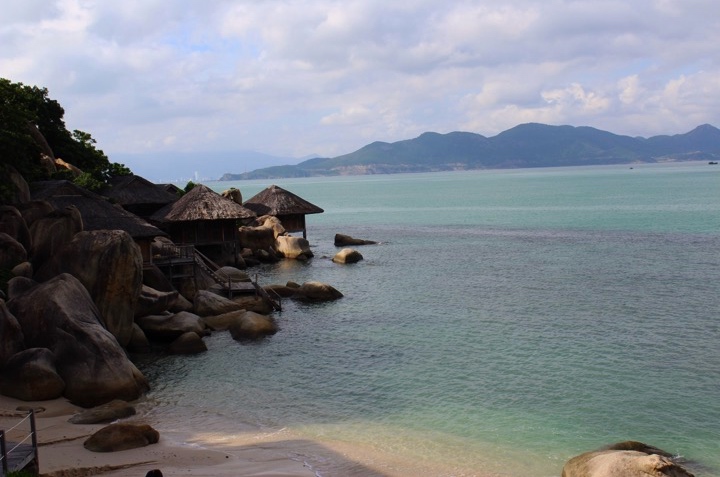 When I think of Saigon, I think of scooters. I have never really seen a scooter in the street, let alone a insurmountable pack of scooters, heading into a round-about on streets where it's every man for himself. We had to fight these scooters in order to go to the War Remnants Museum, which was filled with photographs & artifacts from the Vietnam War, or as the Vietnamese call it, the American War.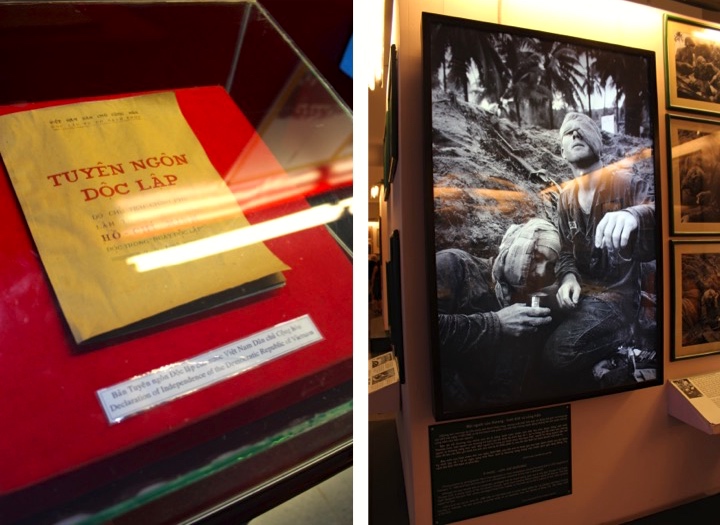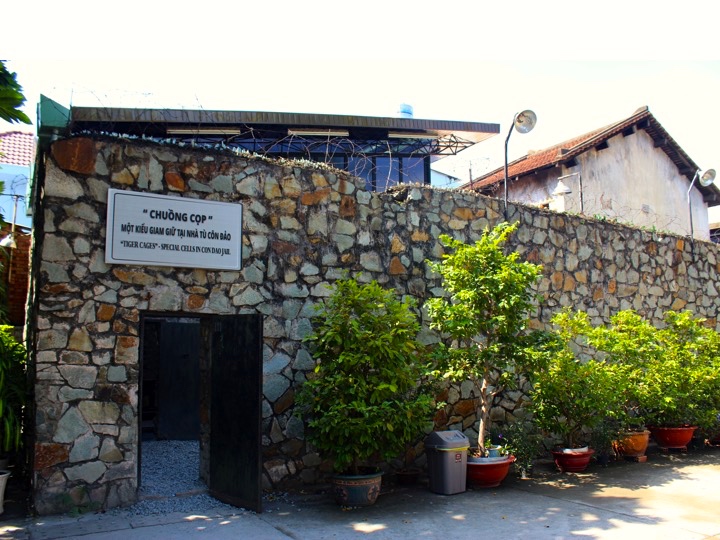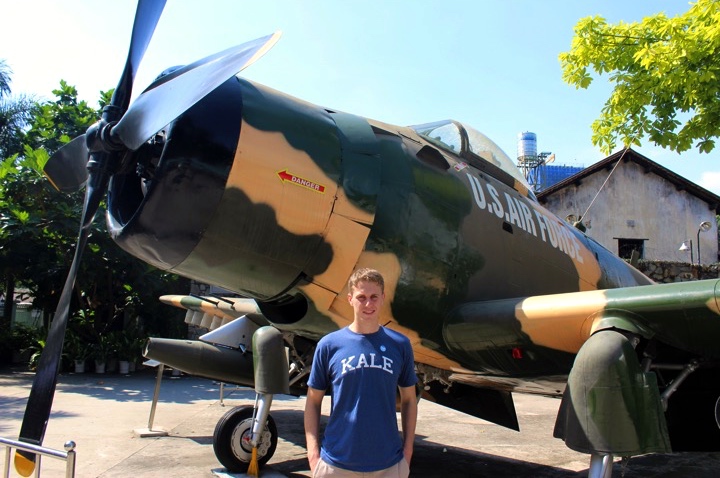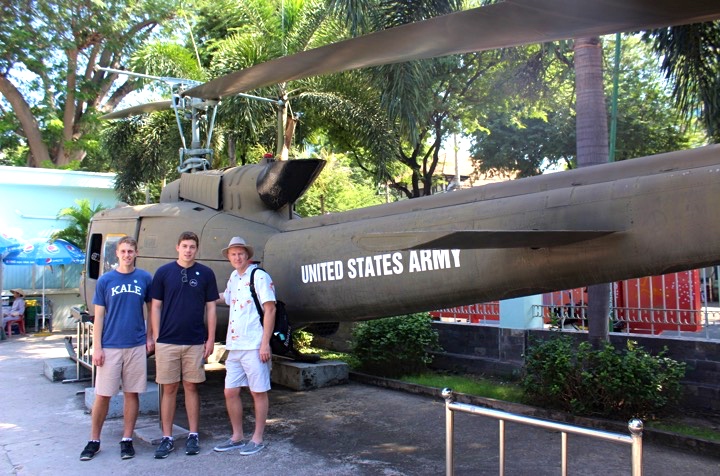 Because it was Christmas Eve, our guides organized a little game of Naughty Santa. For those of you that don't know, Naughty Santa is like Secret Santa, but it involves a little stealing. So, with a five dollar budget, we headed to the market to bargain for the best gift we could find.
Now, markets in Vietnam are not for the faint of heart. It's busy, loud & every wall & corner is covered with everything from elephant pants to knock-off Beats headphones. I haven't been to too many markets, but what I have learned through my past experiences is that, when in doubt, stick with Brent Wolverton. My dad is the most cut-throat bargainer you will ever meet. He also happens to have done enough research about everything & anything to know if that watch is real & whether or not it will stop ticking once it leaves the store. He also wore this hat the whole trip, which gave off a strong Indiana Jones vibe, which we thought was hilarious but some may have found intimidating…I know I wouldn't want to fight Indie over an extra three dollars off elephant pants.
That night, we celebrate Christmas Eve at a restaurant where local ex-pats loved to eat. However, it wasn't until after the main course that the game started & the claws came out. Somehow, in the madness of it all, we seemed to forget that there was a budget, & each item was really worth $5 or less. It was one of the best nights & despite all the theft, the night ended in toasts & laughter.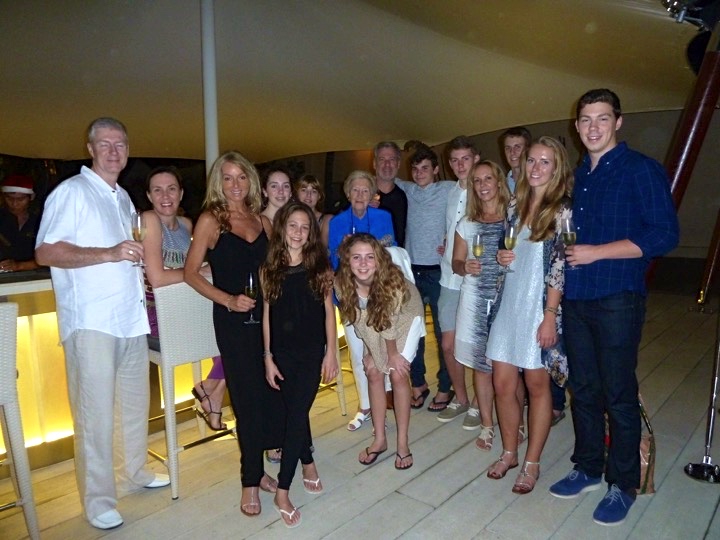 So, that's it for part one…phew. There's a lot more to come, so stay tuned.
About
Hannah Jane
Just a girl sharing the baubles she loves & the bliss she experiences!
Related Posts