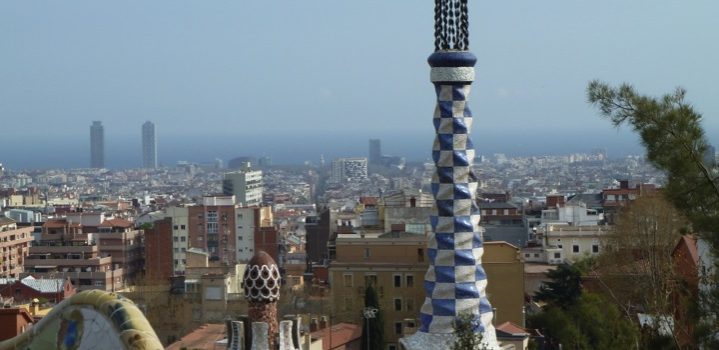 Barcelona
8 years ago / in Places, Spain
I mentioned in my last post that on my next trip I would be joined by a special guest.  Well, since the long weekend of the semester was coming up and I had a few more days than usual, we decided it was the perfect opportunity for a family visit!  So, before I knew it, my mummy was in Lausanne & we were heading off to Barcelona!  I guess it's not really a family visit if only one family member came, but my brothers still had school & an adult had to stay home to ensure they didn't kill each other…sorry you had to take the bullet Dad.
So, after sampling some Swiss chocolate & fondue & showing her around the place I've called home for the last year, we were off to Spain!  Our first day in sunny Barcelona was entirely spent at the Sagrada Familia.  Gaudi's work was so magnificent & breathtaking with so many tiny details that before we knew it, time had completely slipped away.  This UNESCO World Heritage Site began its construction in 1882 under its designer, Antoni Gaudi.  He was fascinated by light & shadows, resulting in a design in which the church uses only natural lighting.  However, besides the beautiful facades & stain-glass windows, the most amazing part is that the church is still being built today!  You can still see cranes & construction equipment around the building trying to finish what Gaudi started so long ago.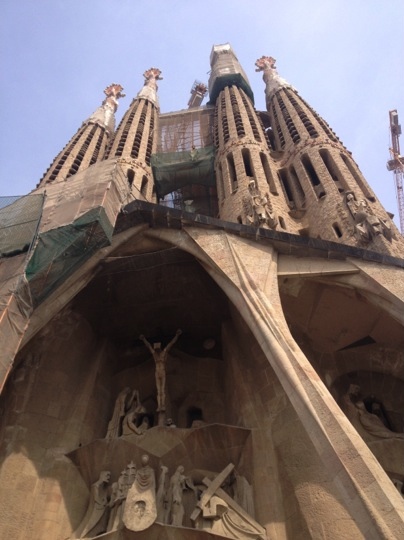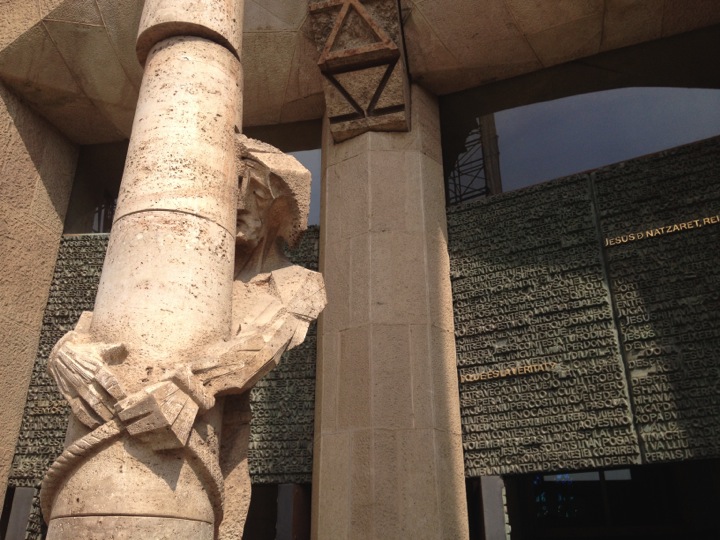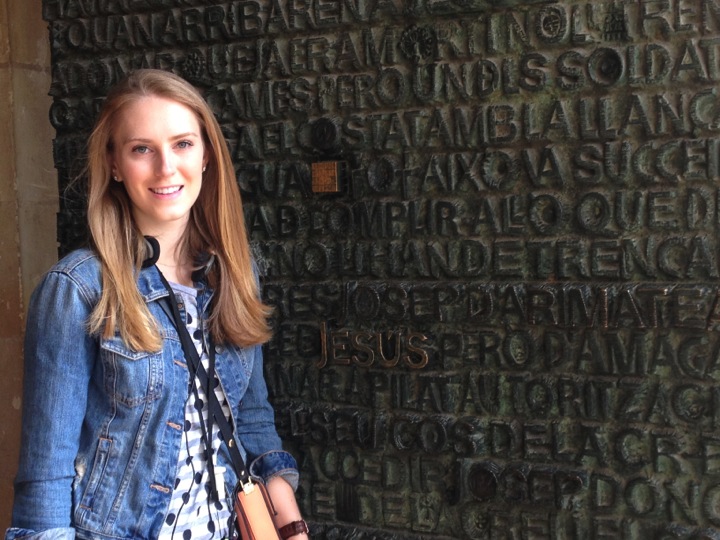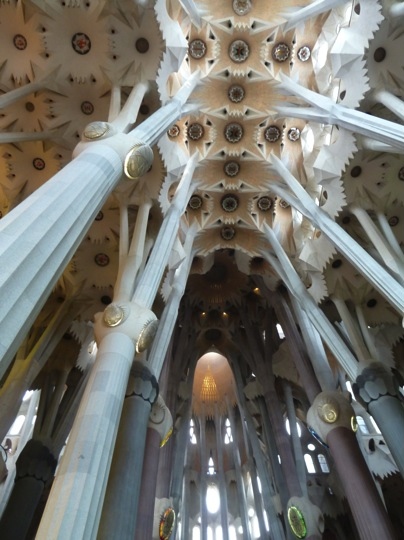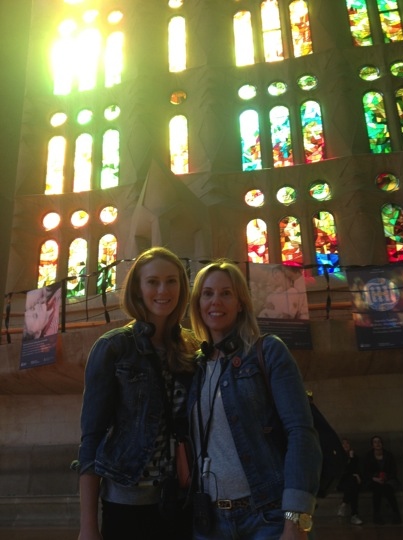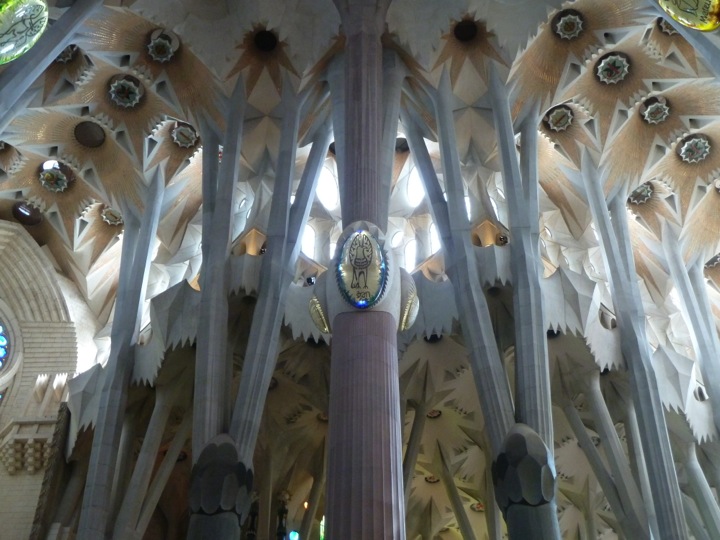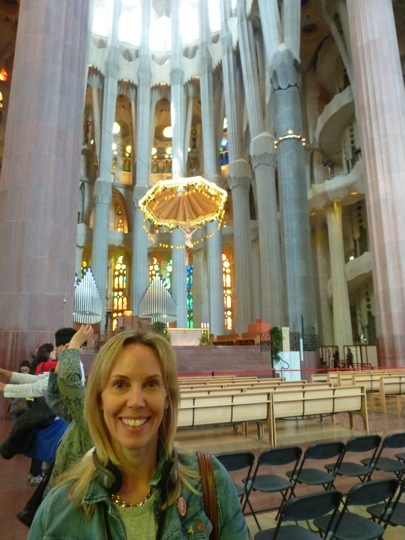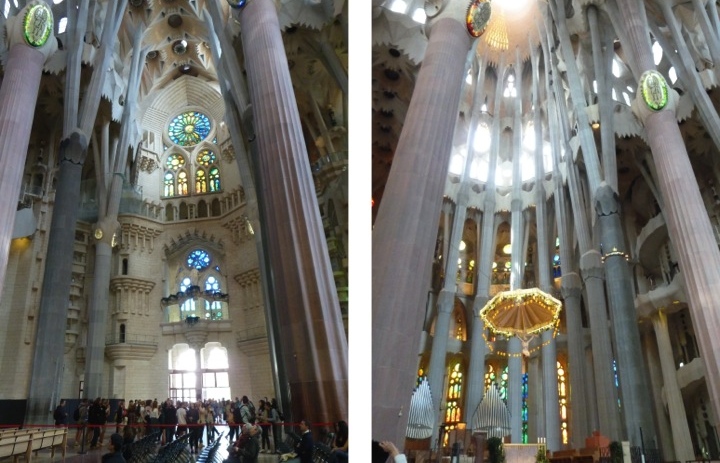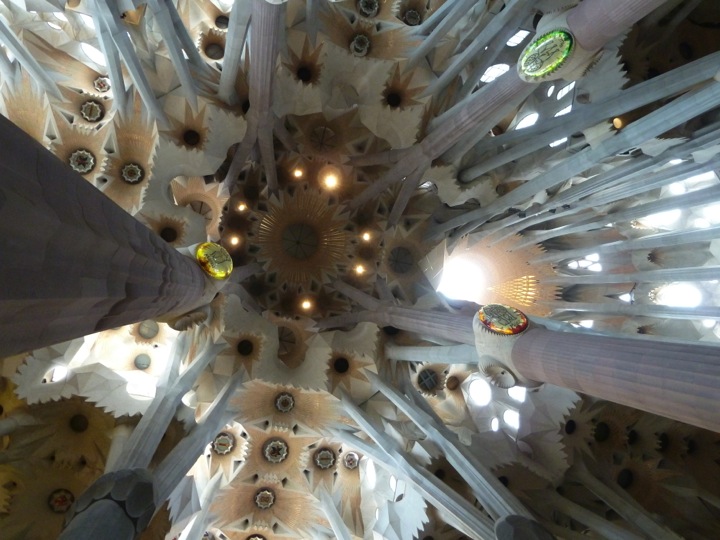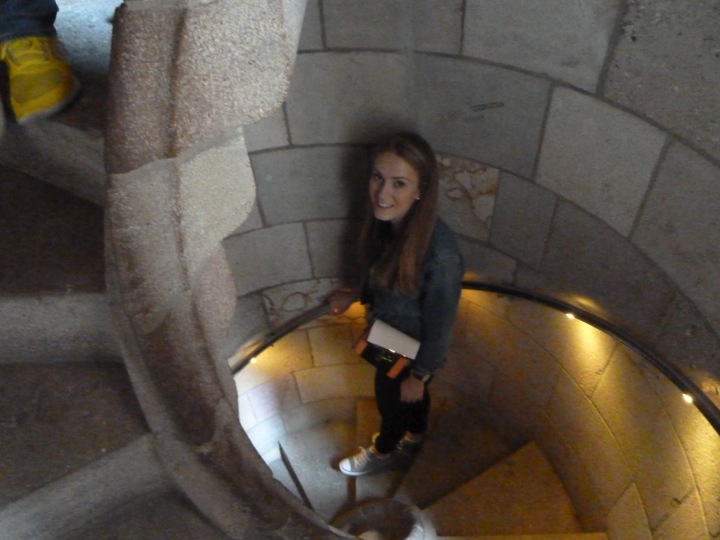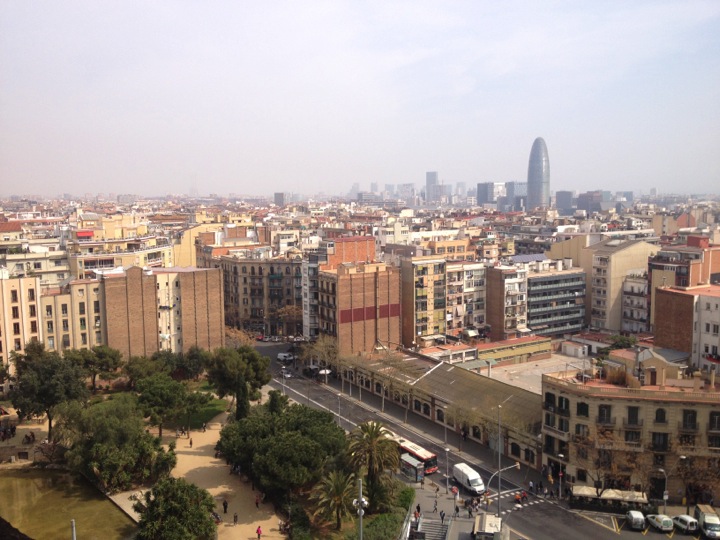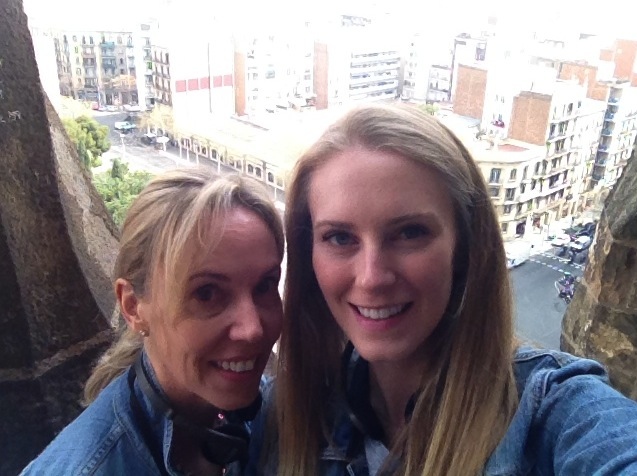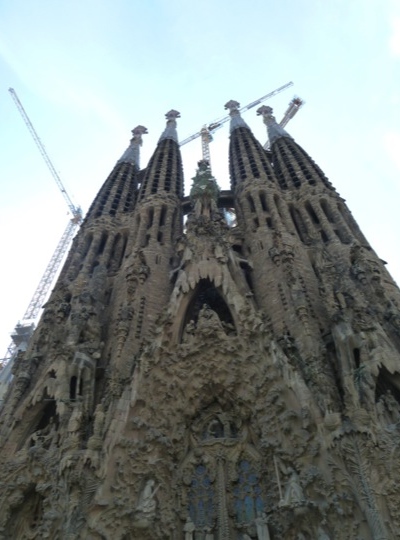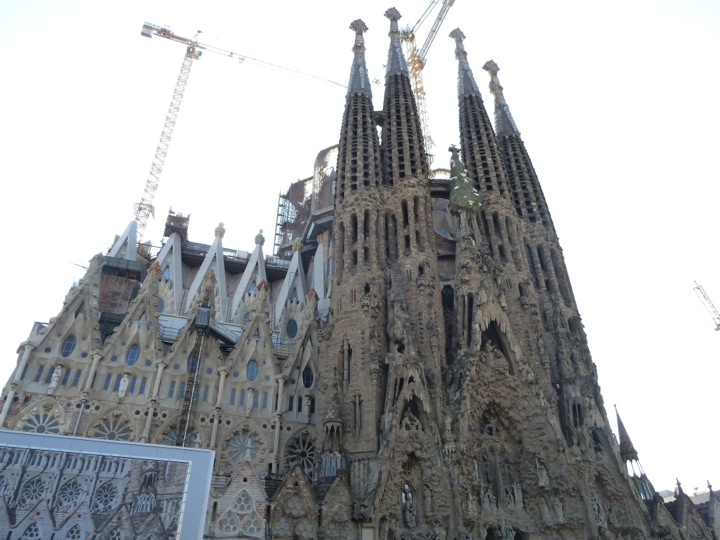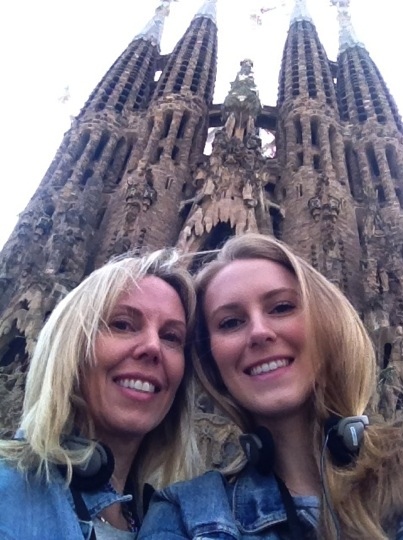 The next day we walked down La Rambla to the Boqueria, a huge food market.  There was so much colourful food to look at & try that I could have gotten lost in there & only rolled out after falling into a food coma.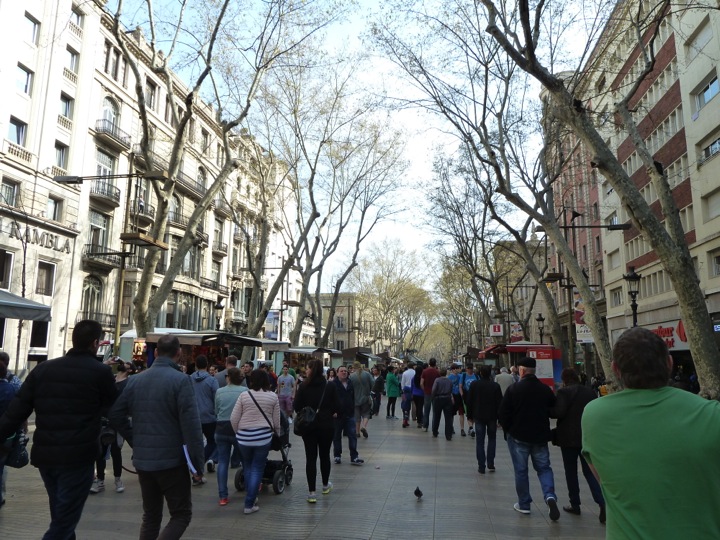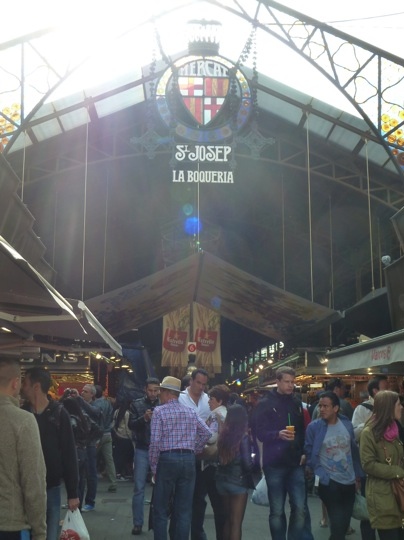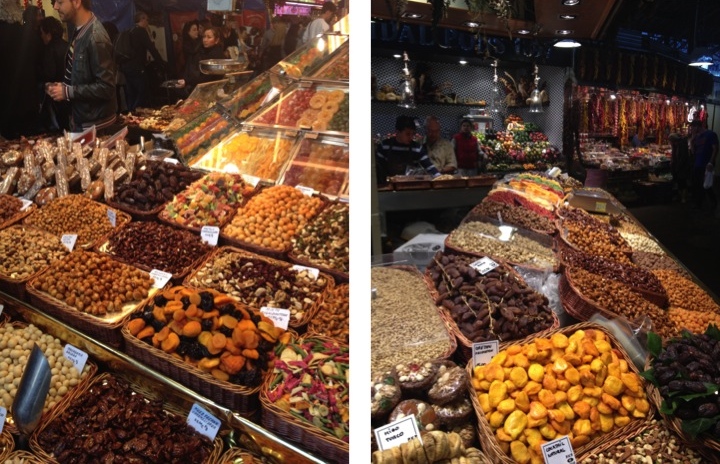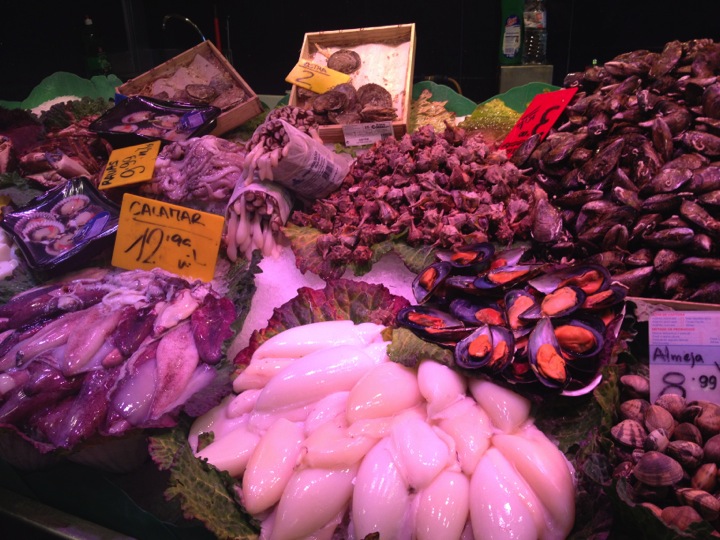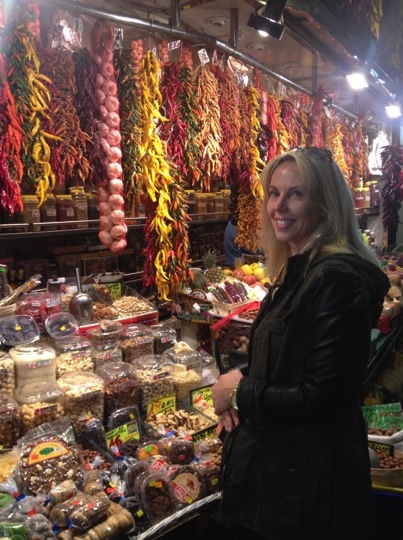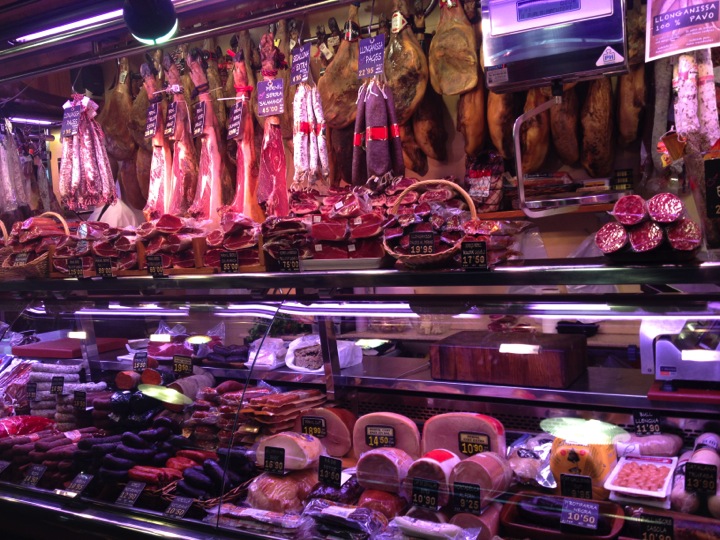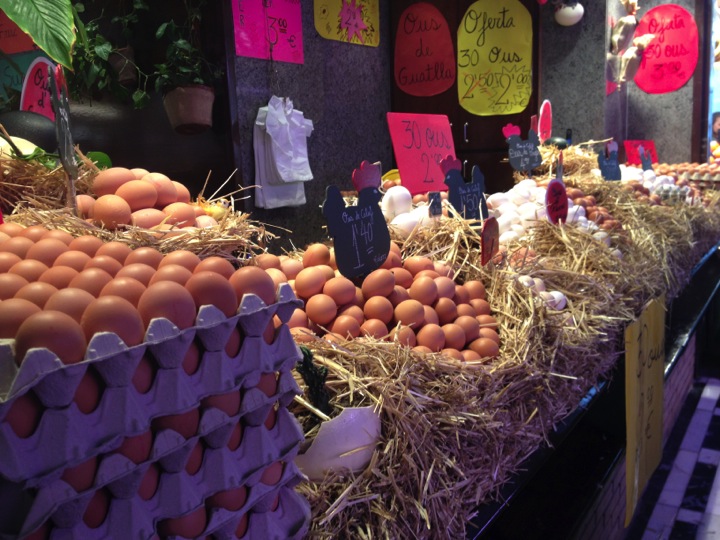 We then met Caroline & her family for dinner who also happened to be in Barcelona too!  We ate at one of the original tapas bars in Barcelona highly recommended by my Auntie Lisa who lived there for a year.  It was called "Quimet & Quimet".  We stood at tall tables & sipped sangria & ate delicious tapas all night with the locals.  My favourite was the salmon & truffle honey.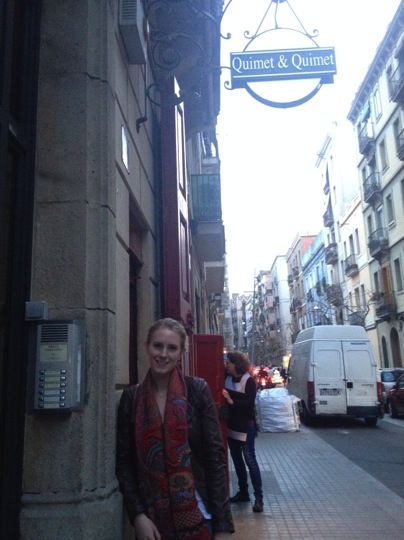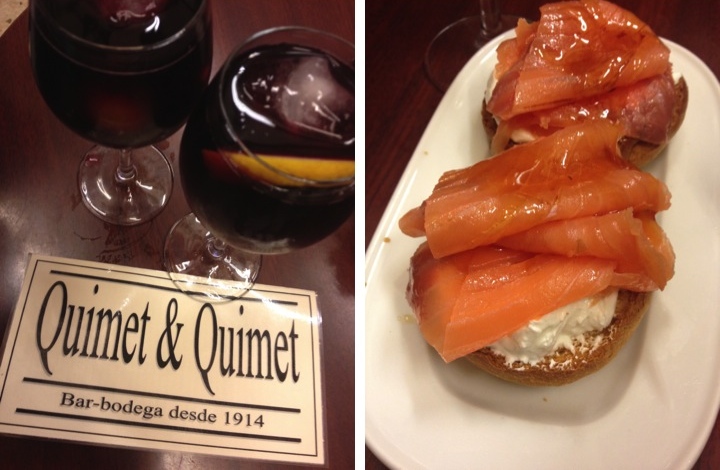 Gaudi is everywhere in Barcelona, & besides the Sagrada Familia, his next famous work is Park Güell.  This park was filled with beautiful mosaics & tiles amongst the natural greenery.  On the way, we picked up our own pair of Spanish espadrilles!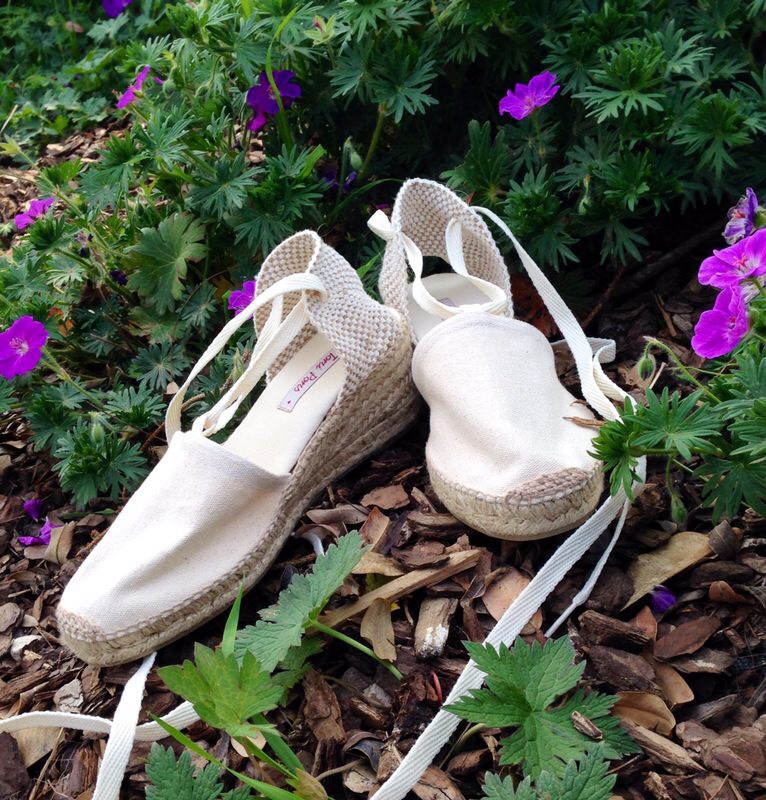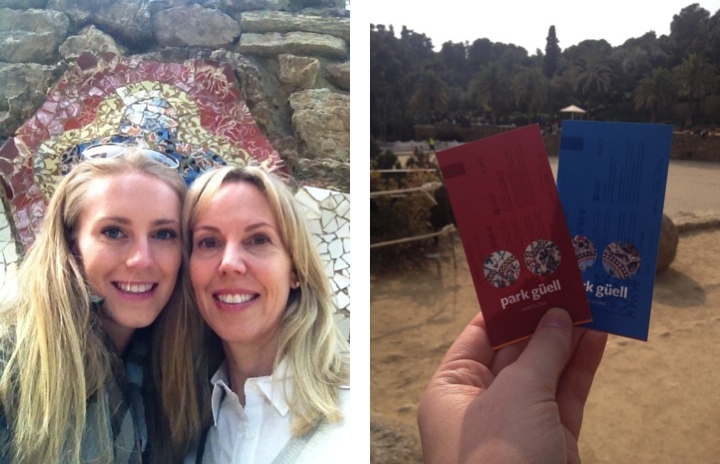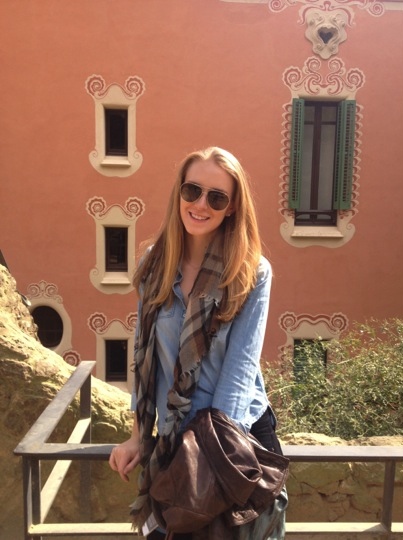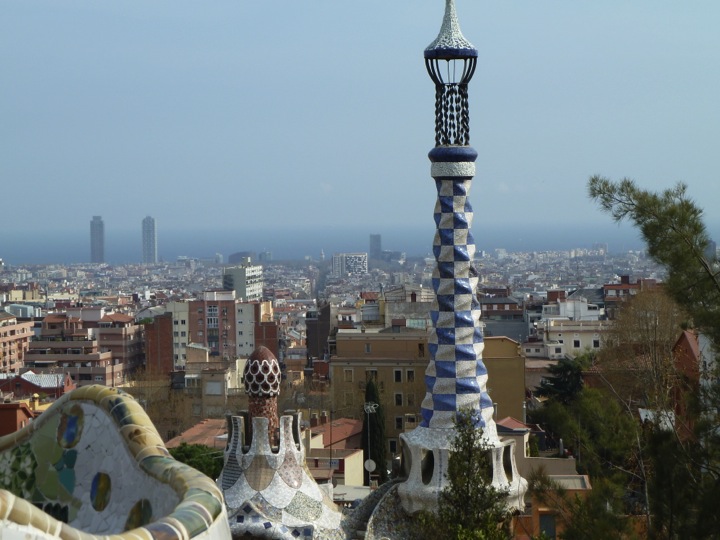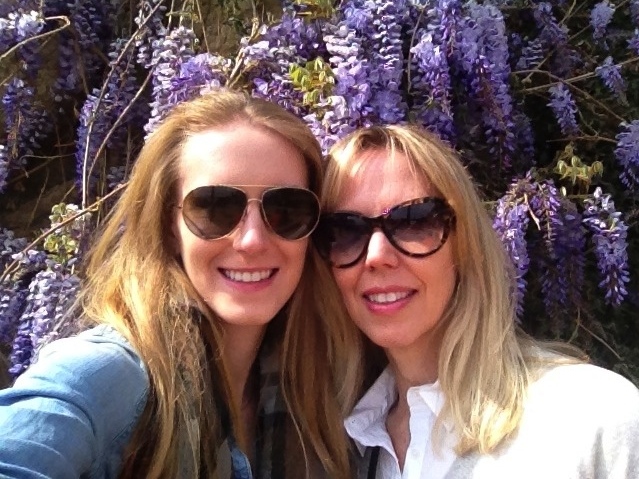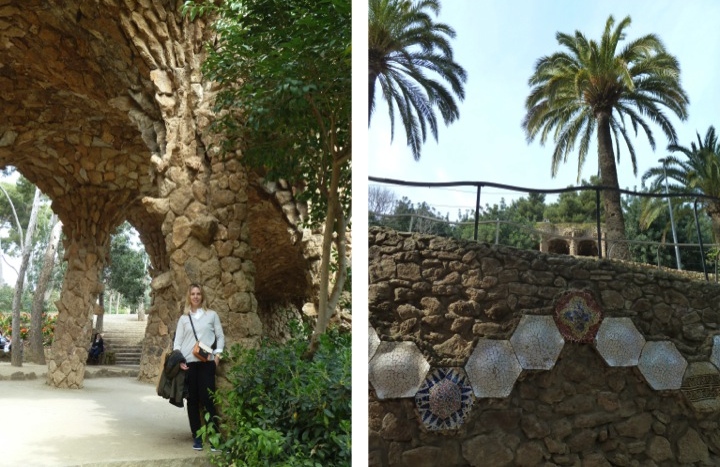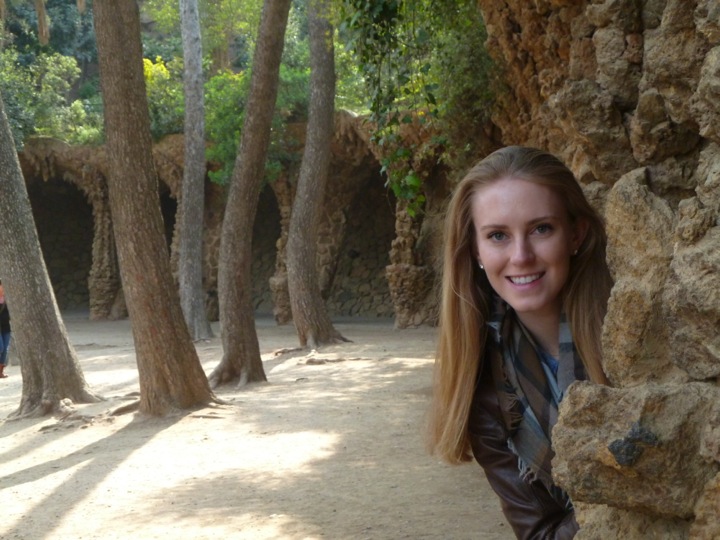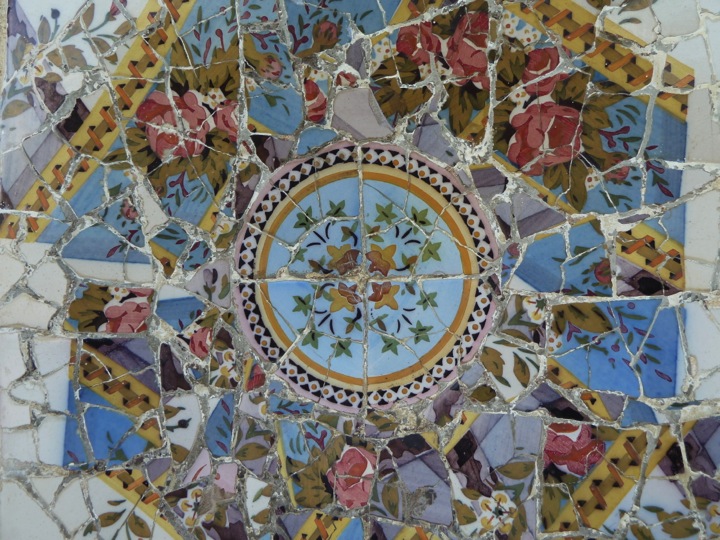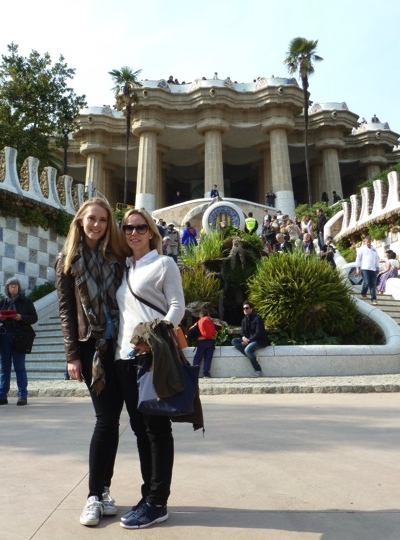 Our last day we spent walking down the boardwalk to have drinks & dinner at the W Hotel with a beautiful view of the ocean.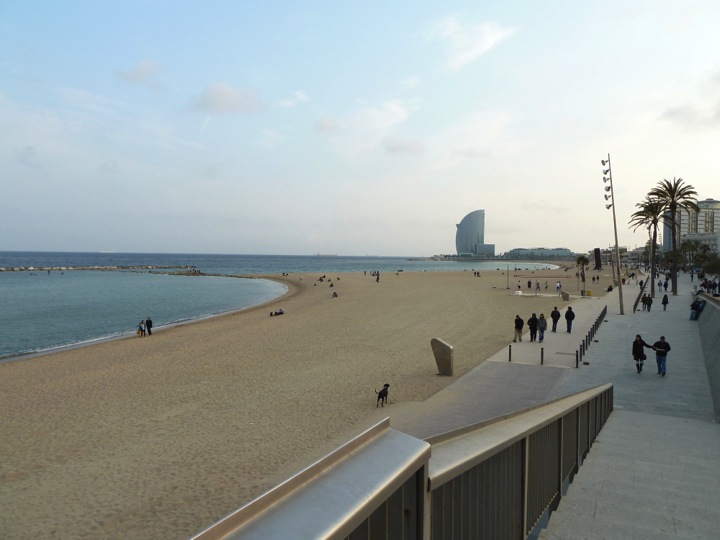 I was so lucky to be able to show my mum where I've been living for the past year & explore a brand new city with her!
About
Hannah Jane
Just a girl sharing the baubles she loves & the bliss she experiences!
Related Posts