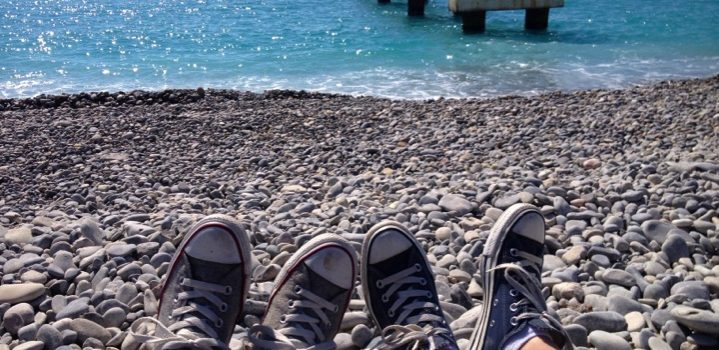 There's Nothing Nicer Than Nice!
9 years ago / in France, Places
This second semester went by way faster than I could have even imagined.  Before we knew it, Caroline & I were trying to decide where we would spend our last travel weekend.  With two research papers just completed & finals looming ahead, we wanted to go somewhere relaxing & sunny with not many tourist sites to see.  So, we did what all Europeans do when there looking for a sunny vacation & headed to Nice in the South of France!
I had been to Nice once before while doing summer school abroad with my high school.  We were there in July, so it was warm enough to swim in the brilliant blue water.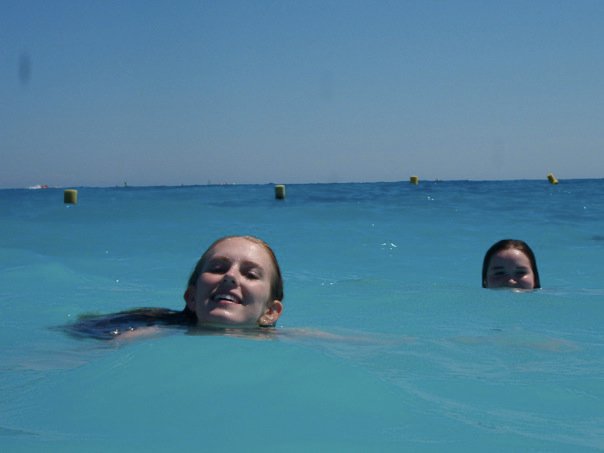 It was still fairly cold this time around & only a brave few decided to swim in the water.  Unfortunately, I can only say I was "man" enough to stick my toes in.  However, swimming or no swimming, this beach is still one of the most beautiful I've seen.  We had some breakfast at our hotel & then hit the beach to explore.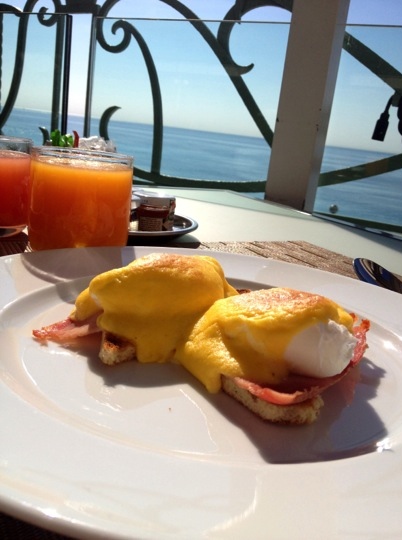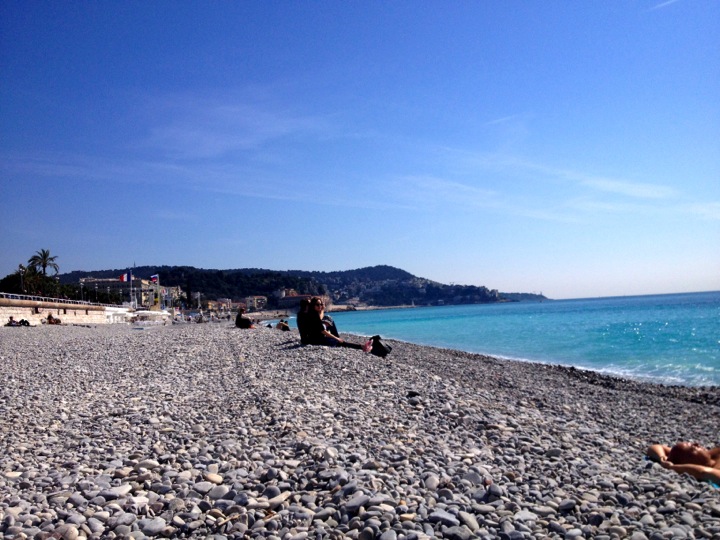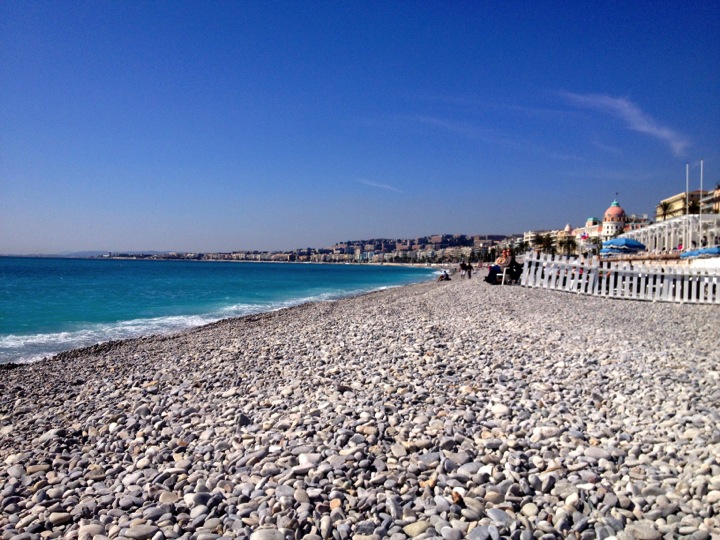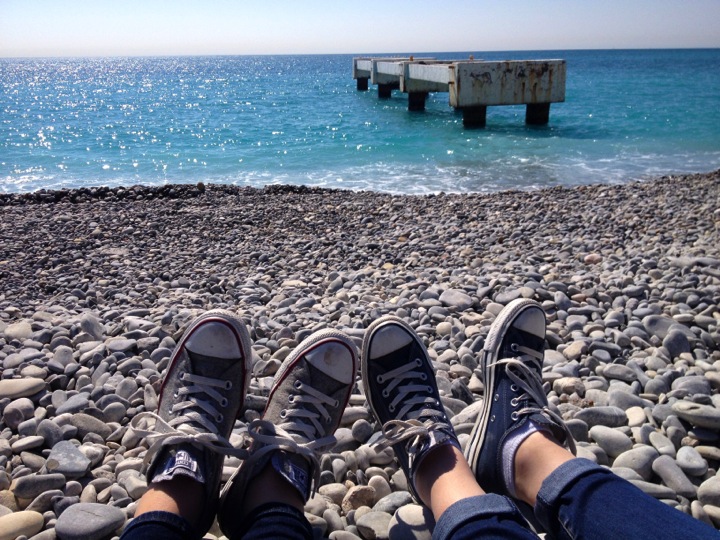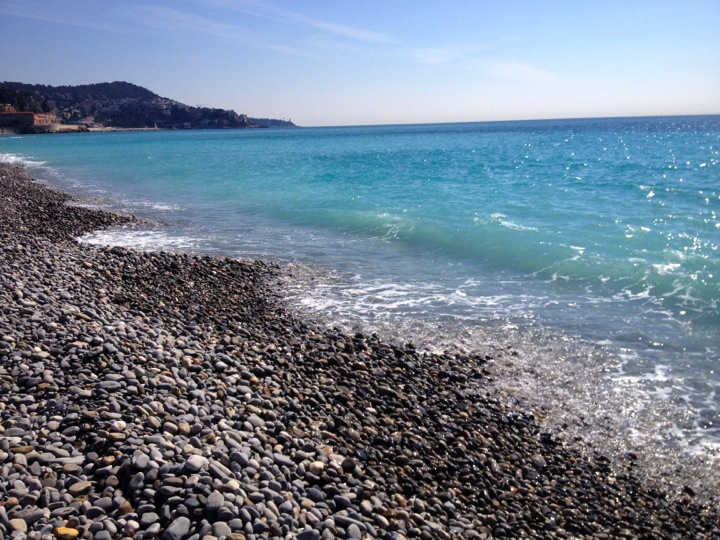 Our beautiful beachy surroundings gave us a sudden craving for a Pina Colada, so we found a bar on the beach & soaked up the sun while sipping our tropical drinks.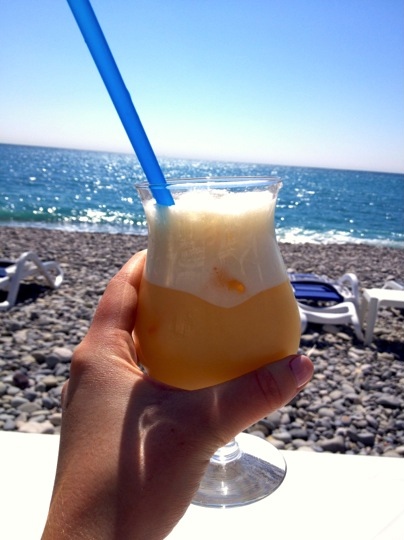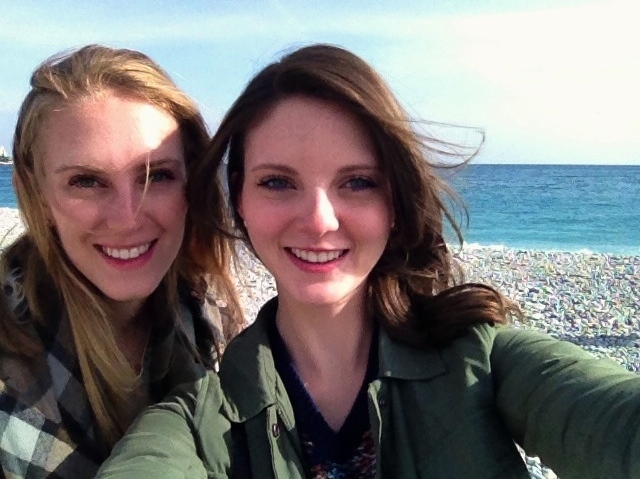 The next morning, we decided to have breakfast at an adorable little bakery called "Emilie's Cookies".  We had bagels, cappuccinos, fresh smoothies, & of course one of the cookies they're famous for.  & did I mention that I absolutely loved the decor inside!  The girly design totally contrasted with the punk rocker vibe that the servers & music gave off.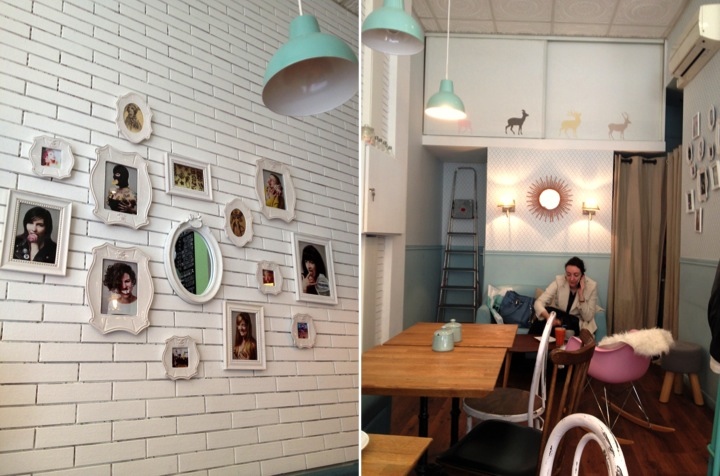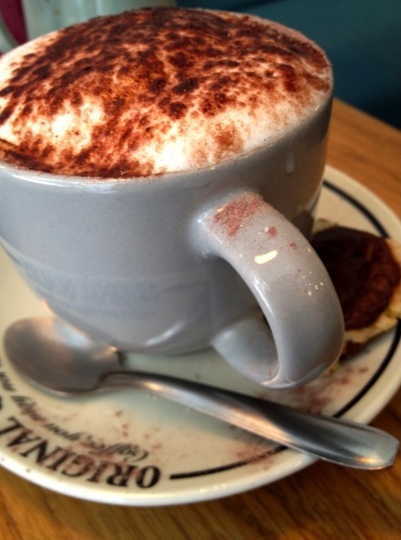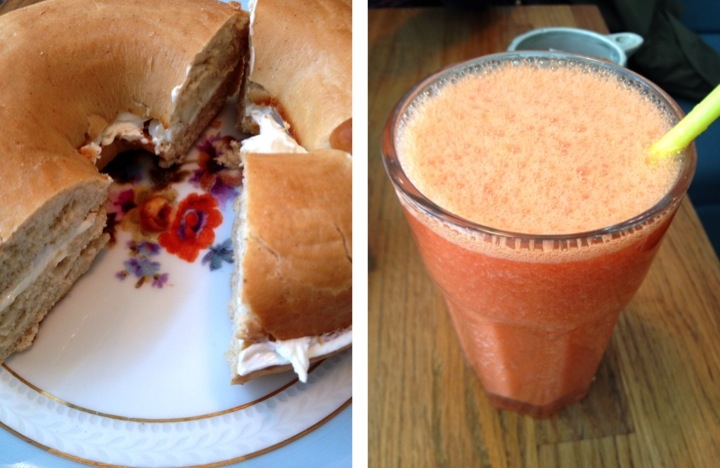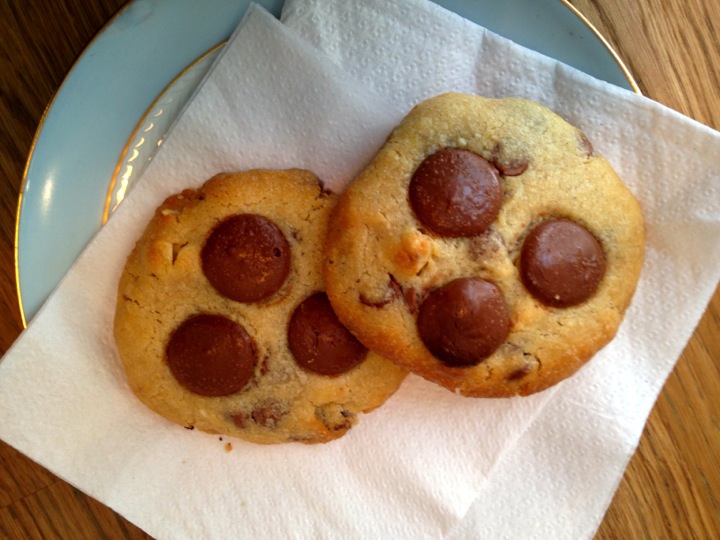 After enjoying our delicious cookies, we hit the street market.  Everything was so fresh &  colourful, from the flowers to the fruit.  We also happen to stop at "Fenocchio Glacier" for some gelato.  They have so many flavours, everything from the classics to the completely unexpected.  Unfortunately, they don't offer samples, so it's up to you to decide!  I wish I could have tried them all, but after having gone twice, I tried lemon & melon & then later that night had grapefruit & mojito.  Both combos were delicious.  Too bad we didn't have more time, because I think we reached the gelato limit for the day.  I know, I know, there is no limit, but we have learned to set boundaries…I guess you could say that we've grown during our year abroad.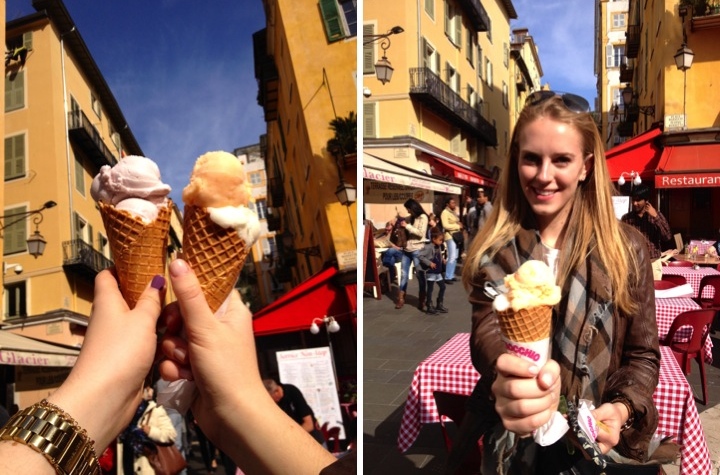 That night we took in the city & saw the sunset from the boardwalk.  As the sun disappeared, I saw our last travel weekend coming to an end.  Even though we saw more cities than I ever could have imagined, visiting these places only made me realize how much more of the world there is to see.  Can excessive travel lead to catching the travel bug?  I think so.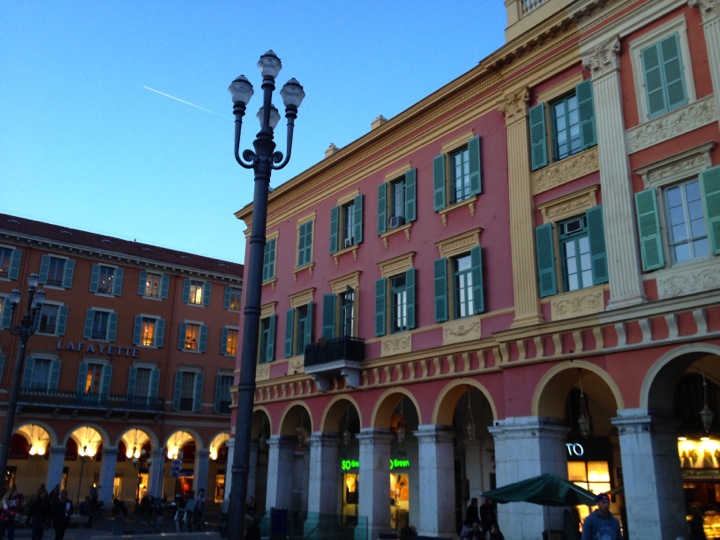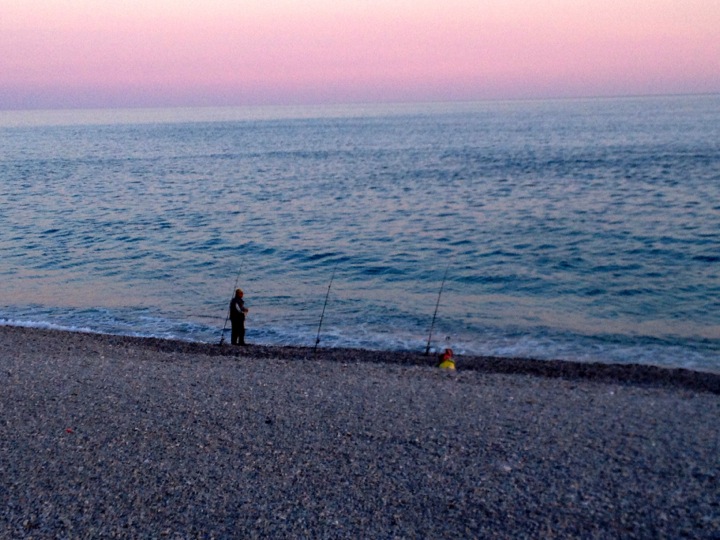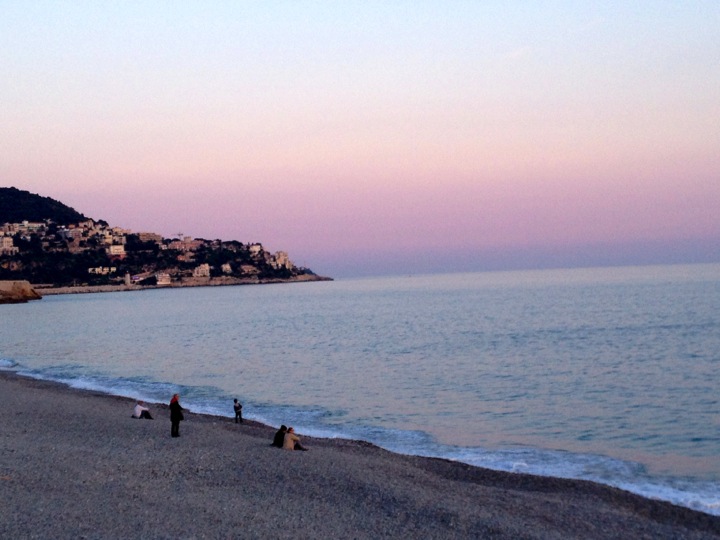 About
Hannah Jane
Just a girl sharing the baubles she loves & the bliss she experiences!
Related Posts