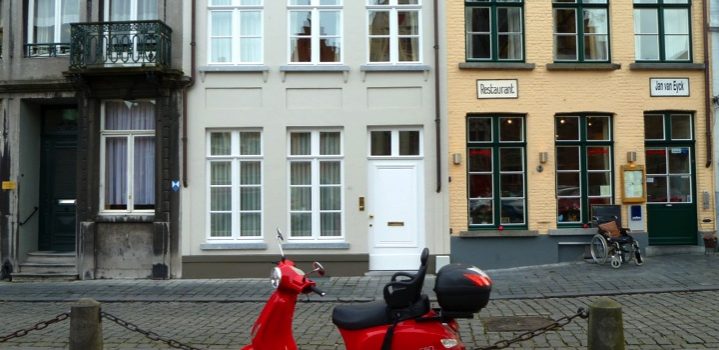 Belgian Waffles, Anyone?
10 years ago / in Belgium, Places
This past weekend we found that we were craving waffles, so we decided to go to Belgium.  Not really, but the delicious waffles are an incentive, as well as the chocolate, beer, & fries they are also known for.  I know that you're thinking the exact same thing I was after hearing that…I'm in.
Although I love all of those things, we had actually heard from many people that Belgium is beautiful so it quickly made our travel list.  So Caroline & I found ourselves having déja-vu on the 3:51am train to Geneva airport, somehow starting out another trip with about two hours of sleep.  That's what coffee's for, right?
We decided to stay in a cute apartment in Brussels for the weekend & take a day trip to Bruges.  After landing in Brussels & taking the train to the city, we thought the only way to start out the weekend in Belgium would be with a Belgian waffle.  We took about five steps before finding a cute little diner that served waffles with "real Canadian maple syrup", although I'm not sure "Maple Joe" is as Canadian as he thinks he is …he may or may not have come from the North Pole.
Most cities seem to be known for grand & iconic monuments, like the Eiffel Tower or Big Ben.  Nothing really came to mind when we thought of Belgium…until we heard about the small peeing boy.  Yes, you read that right.  No matter where you go in Belgium, you will see the "Manneken Pis" on key chains, mugs, & in store front windows.  I'm not sure how much this little guy drank, but he has been relieving himself in the streets of Belgium since 1618.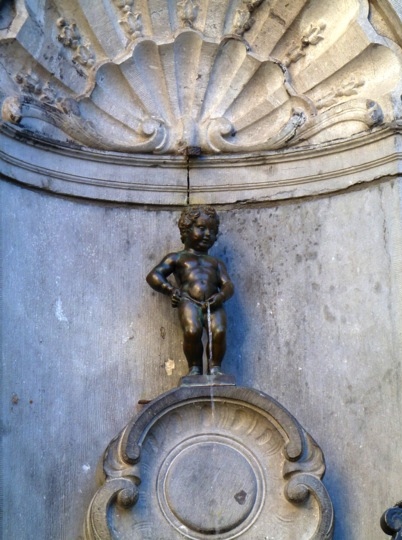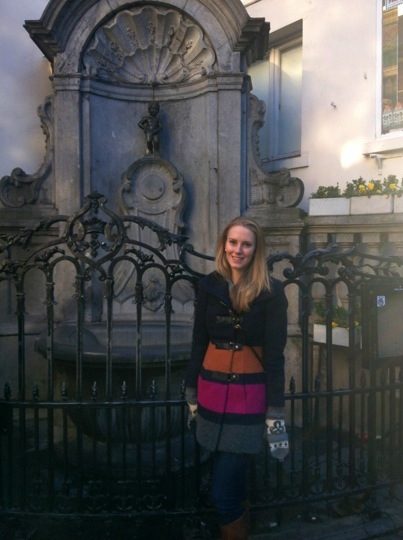 Just walking the streets of Brussels, there is so much to look at.  Everything has character, history, & waffles of course.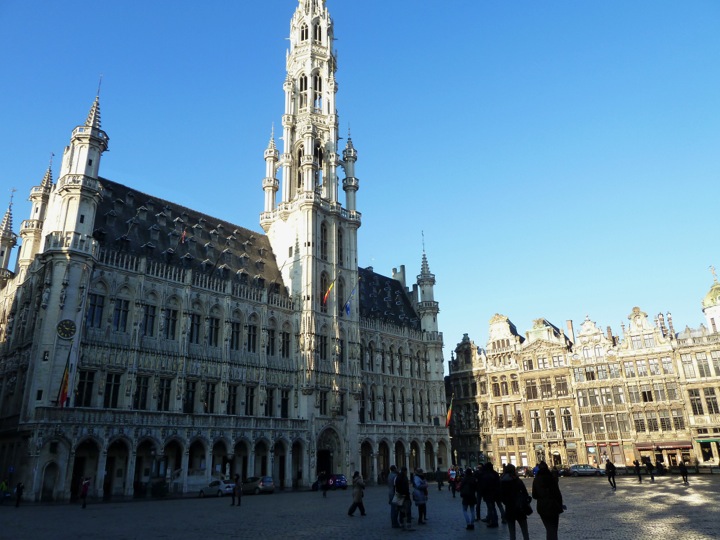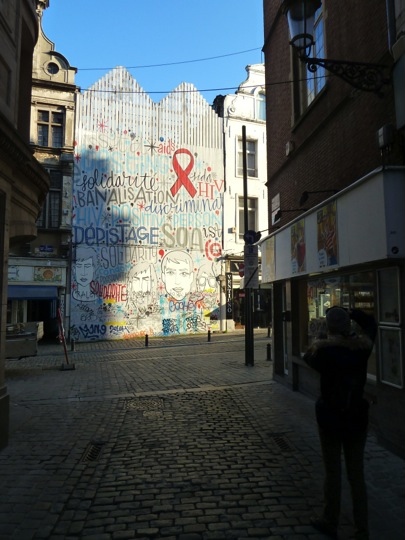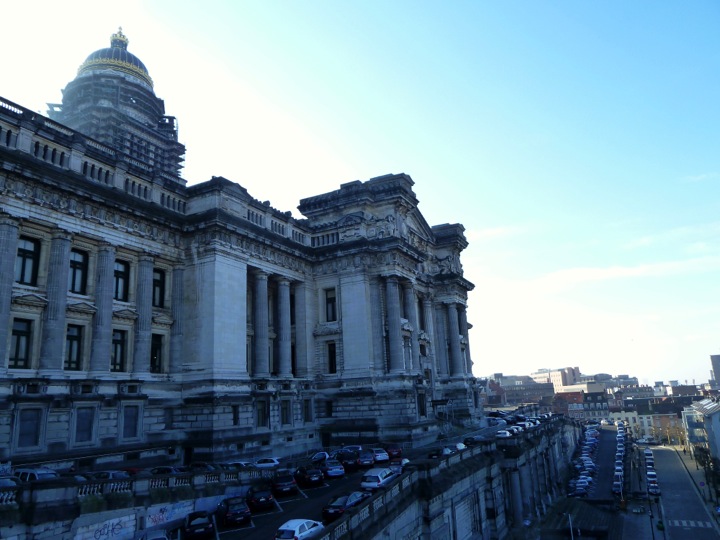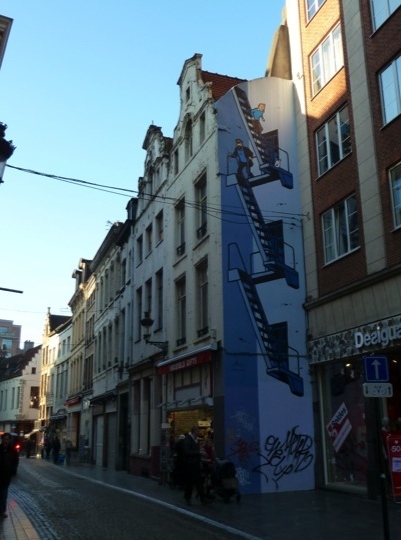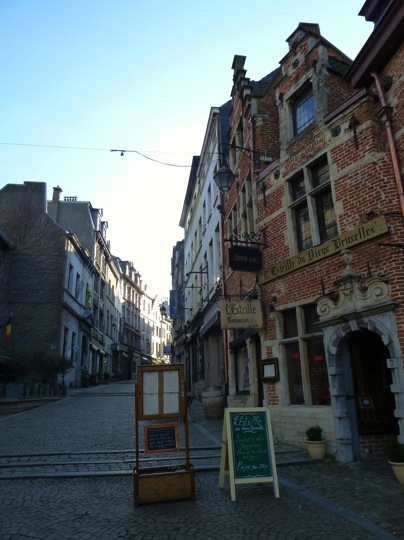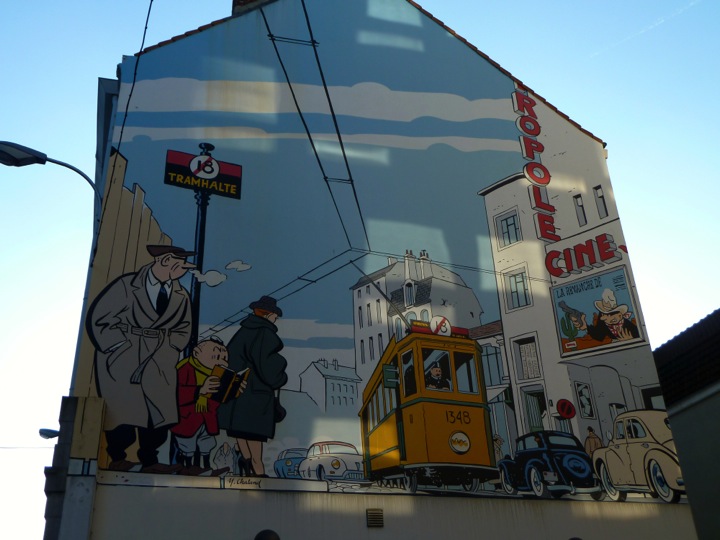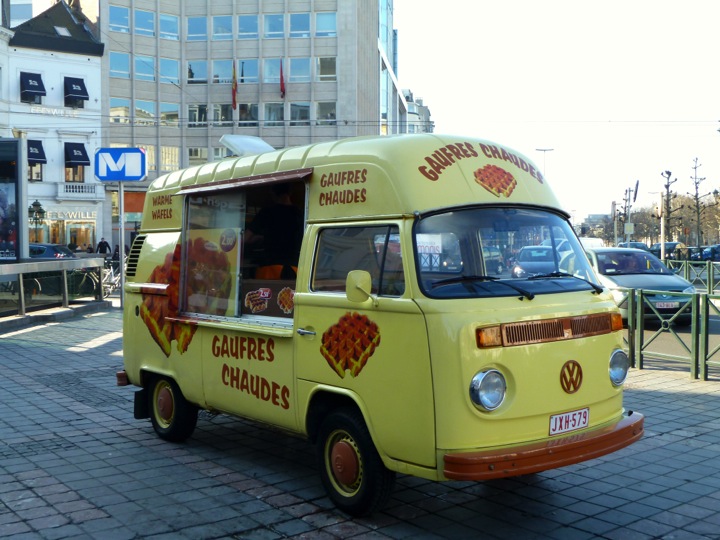 Next up was the Atomium.  Built for Expo '58, the Atom-like building still holds a variety of exhibitions & an awesome panorama of Brussels.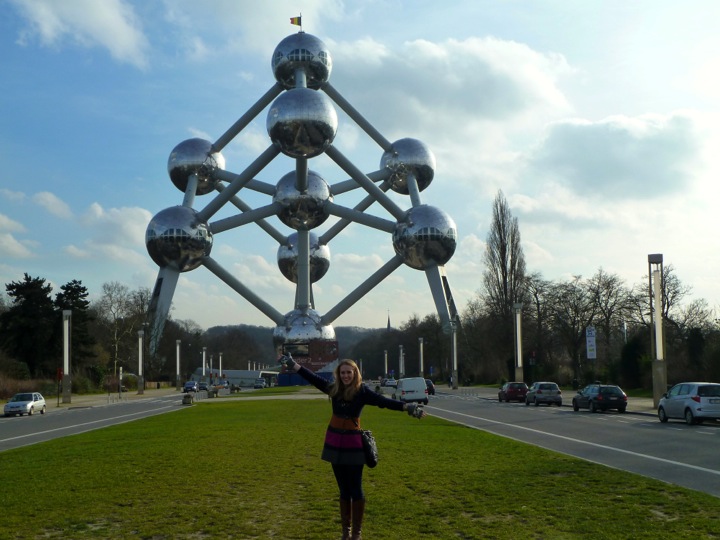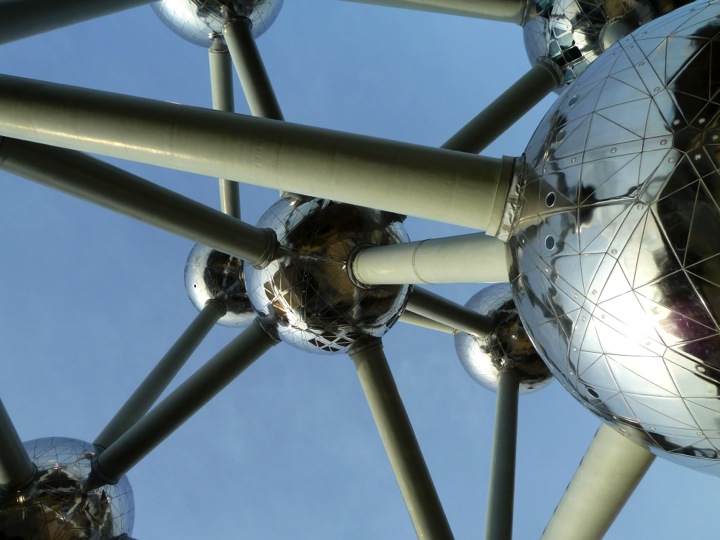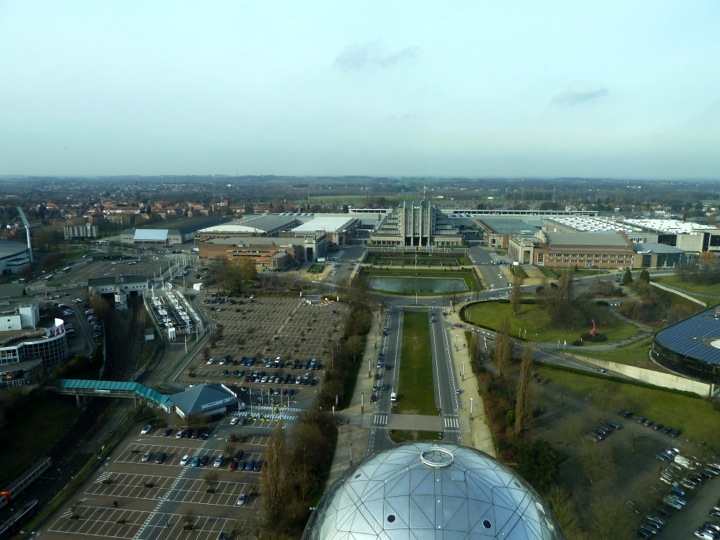 After the giant atom it was time to call it a day as we had to take an early train to Bruges the next day!  Saturday morning, with Starbucks in hand, we boarded the train to Bruges & arrived in the beautiful old town.  Of course we had to set the Belgian mood first with another waffle & a delicious omelette.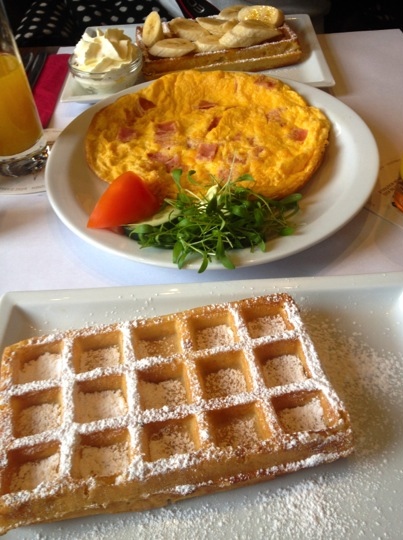 After getting in the Belgian mind set, we decided to attempt to conquer the 366 steps of Belfry Tower.  When you see the sign that says wear practical shoes, take that seriously people.  Luckily I had a pair of Converse on.  Others were not so lucky, however, & I was surprised they made it down alive.  The steps were winding, narrow, & there were 366.  366 up, & 366 down.  The sounds of the bells & the view from the top was totally worth it, not to mention the great tone your legs get after all those waffles.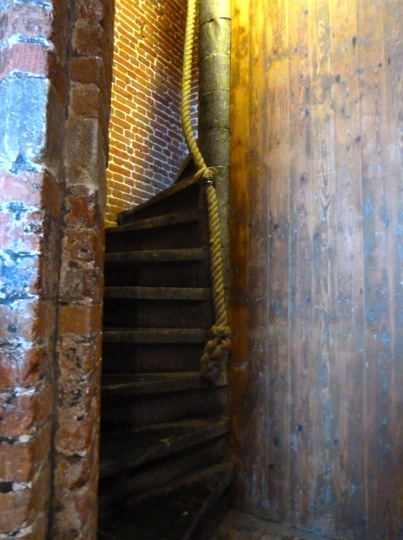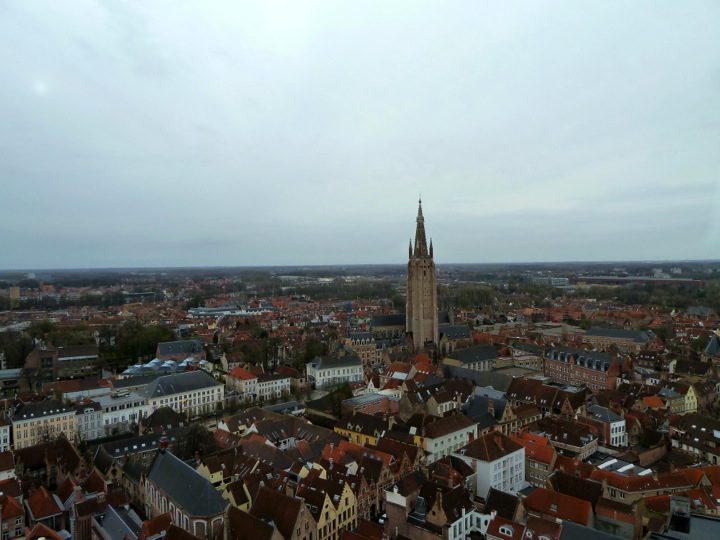 After our time on the stair-master, we decided it was time to give the legs a rest & take one of the horse & carriage tours that Bruges is famous for.  In 30 minutes, a guide will take you around the city, pointing out all the spots to see.  It was a great way to see the beautiful old city & there's nothing more European than a horse & carriage ride on cobblestones.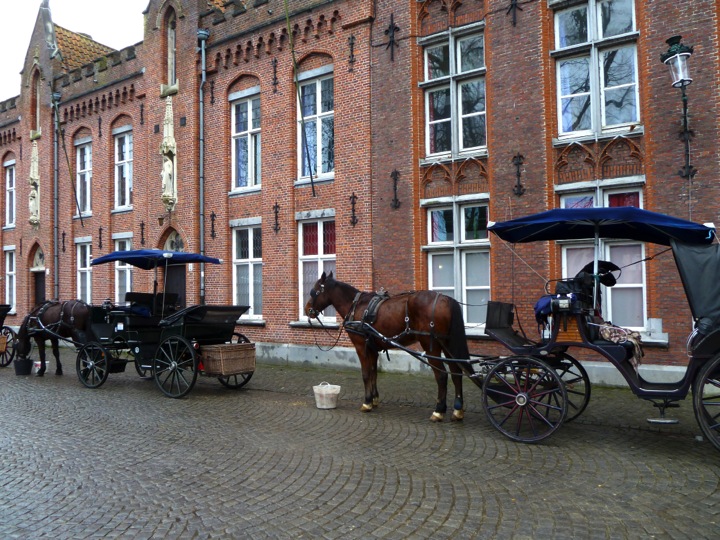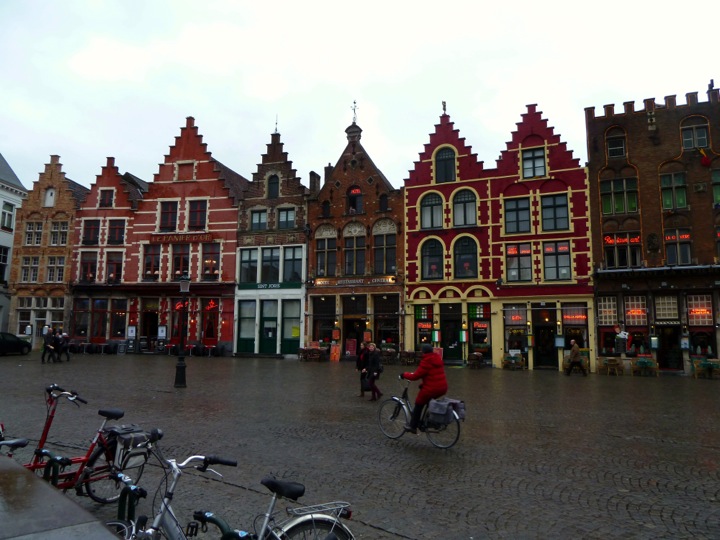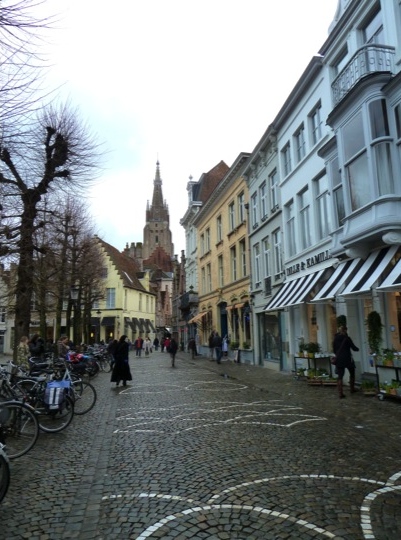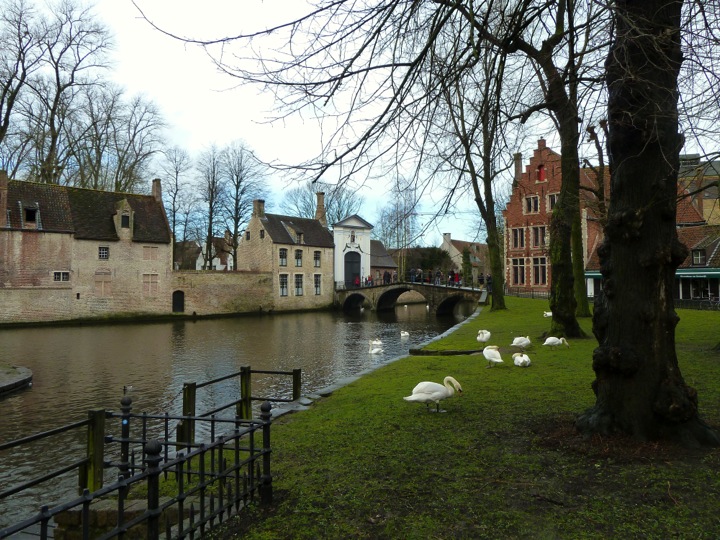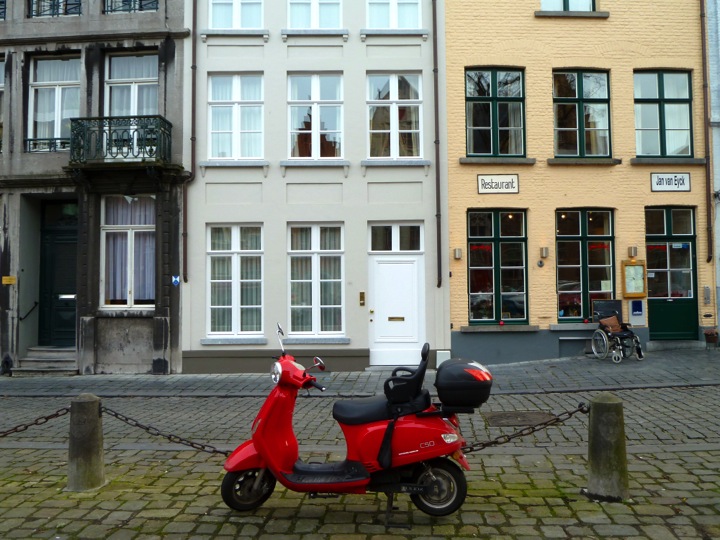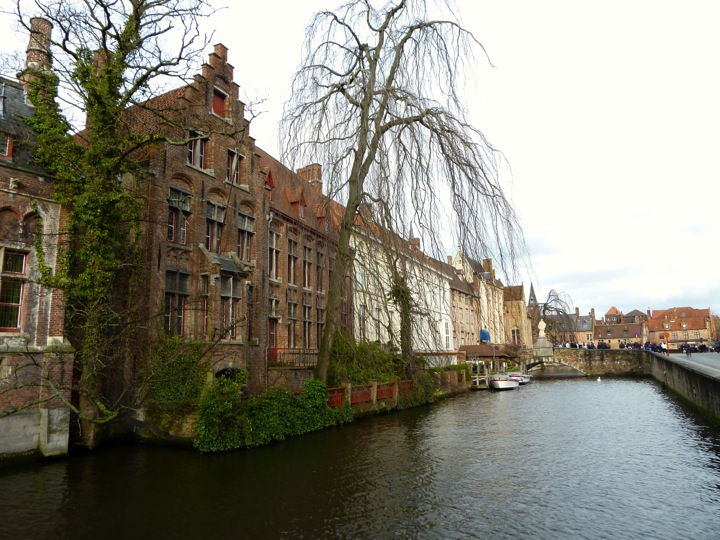 Belgium, of course, is also known for its chocolate.  You would think we would get enough in Switzerland, but the golden rule is that you can never have too much chocolate.  Especially when it's Godiva chocolate covered strawberries.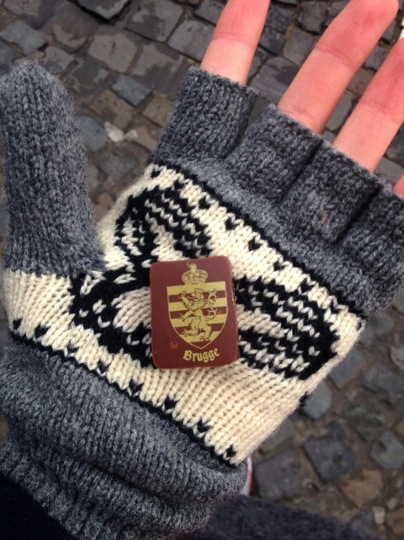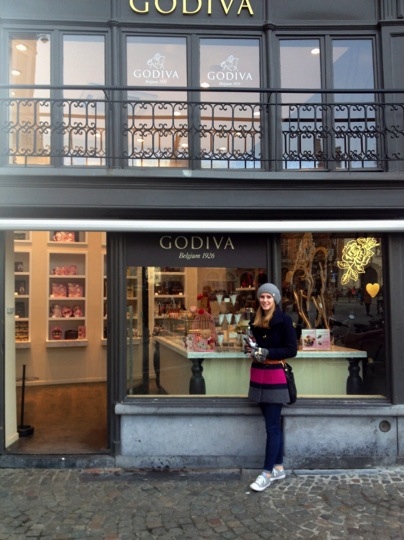 Belgium is also known for their beer.  We happen to have some time to kill before our train back to Brussels & also happen to find a place with 400 different kinds of beer.  That's more beer than steps & I definitely know how many 366 really is now, so I was impressed.  With our French onion soup & Belgian fries, we somehow picked two different beers from the menu.  From the size of the menu you can tell how hard it could be to pick just one.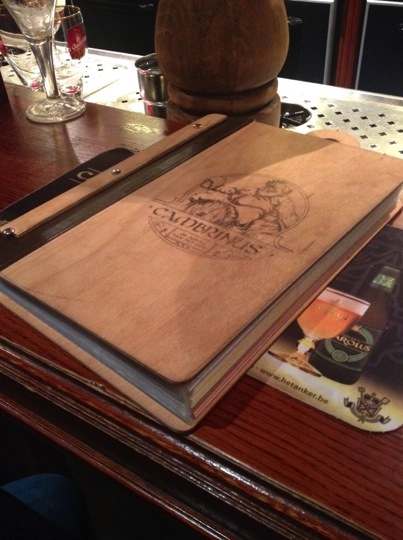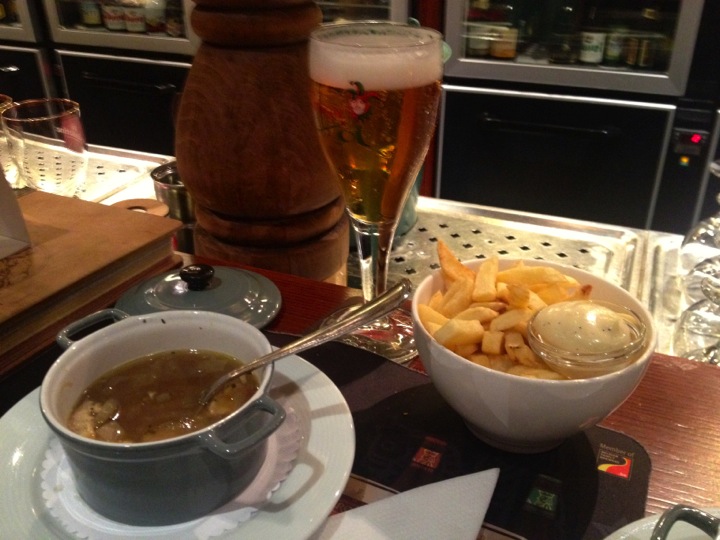 We ended the weekend with tummies filled with waffles, chocolate, fries, & cherry beer.  You could say that Belgium treated us well & that I've satisfied my waffle craving…for now at least.
About
Hannah Jane
Just a girl sharing the baubles she loves & the bliss she experiences!
Related Posts