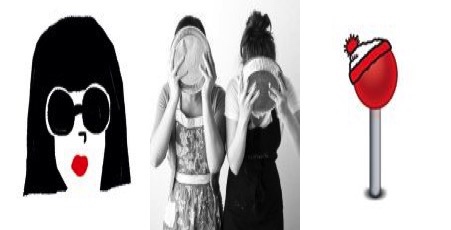 Fresh Instagram Follows
5 years ago / in Bliss
Sometimes your Instagram needs a little spring cleaning. From blurry photos to multiple posts a day, there are some accounts that, with a closer look, you start to wonder why you started following in the first place. My Instagram feed is something I look to often for inspiration, from what to blog about to what to make for dinner that night. Therefore, I'm always giving it a refresh & I'm always on the lookout for the new accounts to follow. So, I thought I would share some of my favourite accounts & some new ones that I have recently followed.
@Wallyfound
Wally Found is for anyone who loves travel & that striped guy we used to spend hours trying to find. With sharp photography featuring a faceless Waldo in dream-like landscapes, @Wallyfound feeds my travel bug & my inner kid.
@Mydaywithleo
On @Mydaywithleo, paper dolls come to life. Although the faces are obviously cutouts, the photos & stop-motion videos never fail to entertain.
@Marniethedog
Okay, so Marnie is pretty popular, but seeing that tongue & doggy swag never fails to make me laugh.
@Spoonforkbacon
Well, it's no secret that I love food. I follow more than the recommended dose of food-based accounts, but @spoonforkbacon is my latest find. I had to stop writing half-way through this post & make myself something because my stomach knows a good food-gram when it sees one.
@Quaterlifepoetry
So this is maybe one of the most relateable accounts I have found to date. @Quarterlifepoetry is a 26 year-old taking on the adult world one poem at a time. I'm not sure my advanced poetry professor would have loved my work if I produced poems in this style or on the topic of food babies, but I can appreciate it as a 20-something on Instagram.
Is there anything I'm missing out on on Instagram? Share your favourite accounts with me below!
About
Hannah Jane
Just a girl sharing the baubles she loves & the bliss she experiences!
Related Posts