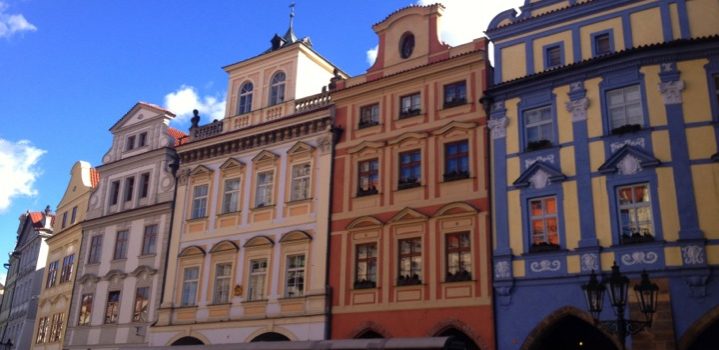 Czech Out Prague!
10 years ago / in Czech Republic, Places
I read somewhere that if you could only see one European city, the one to visit would be Prague.  I'm not sure if I completely agree, but Prague was a pretty magical city, filled with beautiful old architecture, culture, & the cheapest meat & beer I've come across thus far.  Although you may not think that means much given I'm coming from Switzerland, however I'm pretty sure it's cheap no matter what your frame of reference is.  No matter where you're from though or how much your meat costs, you know John Lennon & Prague has a wall just for him.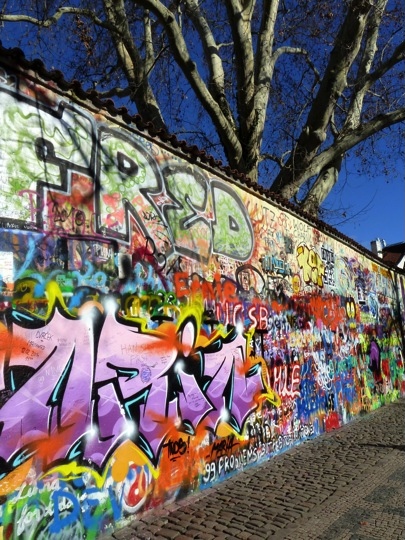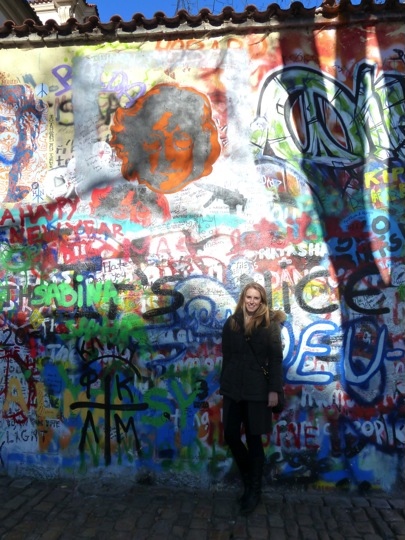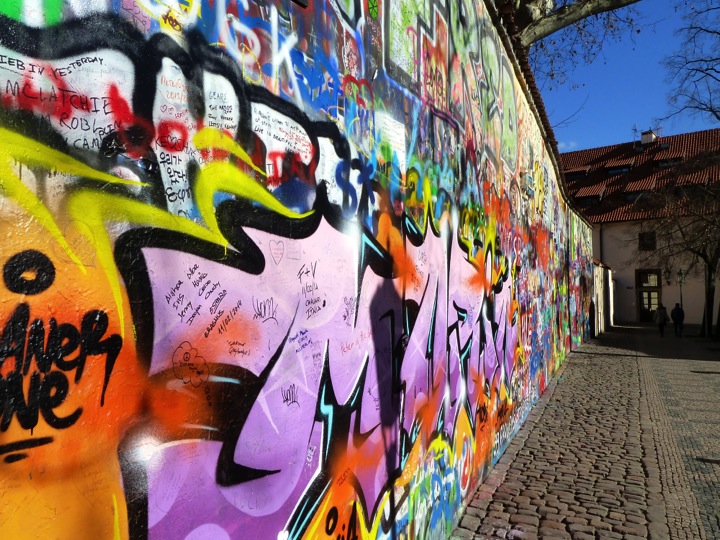 We stayed at the cutest apartment through Air B&B, which has quickly become our favourite way to stay in a city.  Every host we've had has been amazing & our host in Prague was no exception!  She had the most adorable apartment with a gorgeous view of the city.  She said she was a self-proclaimed foodie & had the best suggestions for places to eat…I guess we have something in common.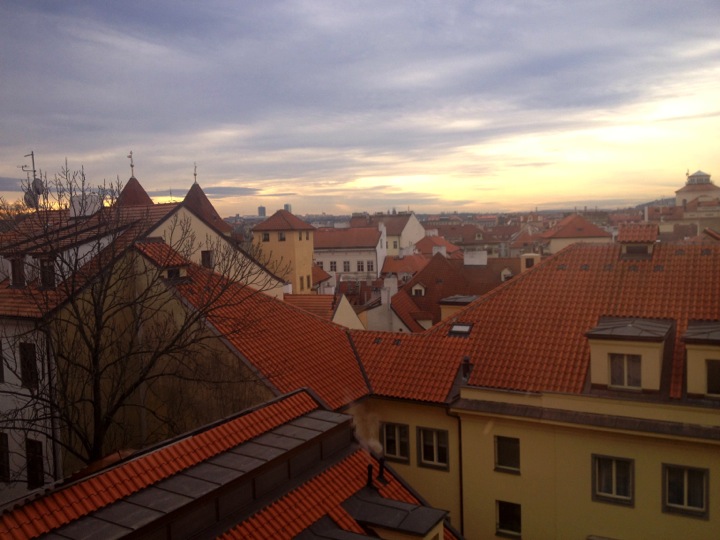 We were staying right next to the city's famous Charles Bridge, which turned out to be the perfect location as the bridge divides the new town and the old town.  Being so central we had the chance to explore both sides.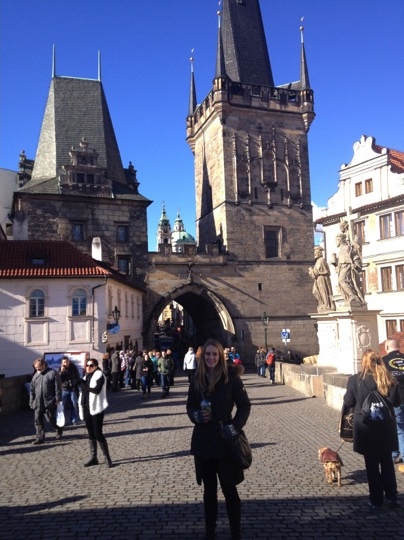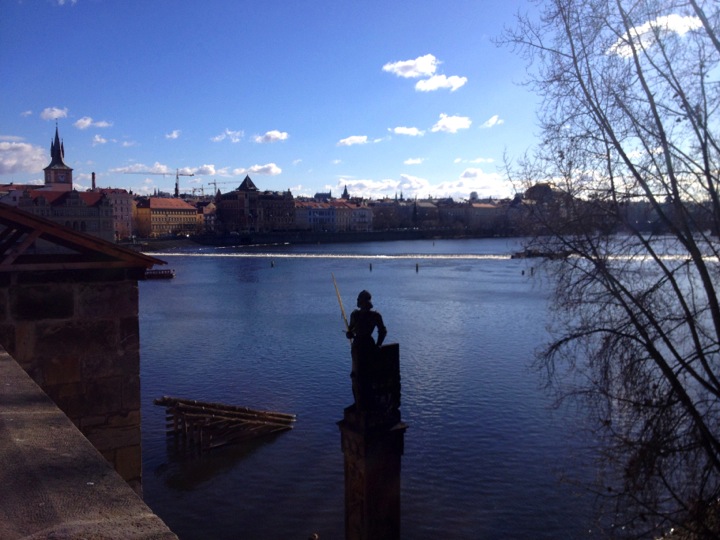 We decided to start out with the old town which was on the other side of the bridge.  The bridge itself was beautiful.  Walking across we suddenly noticed a crowd lined up in front of a statue.  Observing, we noticed that they were lining up to touch a gold plaque that was below the statue.  Obviously there was a reason people were willing to wait to rub this plaque so, naturally, we lined up too.  In time, we touched it having no idea what it was.  We looked it up later & it turns out that rubbing the plaque means you will come back to Prague someday!  However, I was more intrigued by the fact that we willing to line up to touch it because other people were & it makes me want to conduct a similar social experiment.  I'll leave that to Caroline the sociology major though.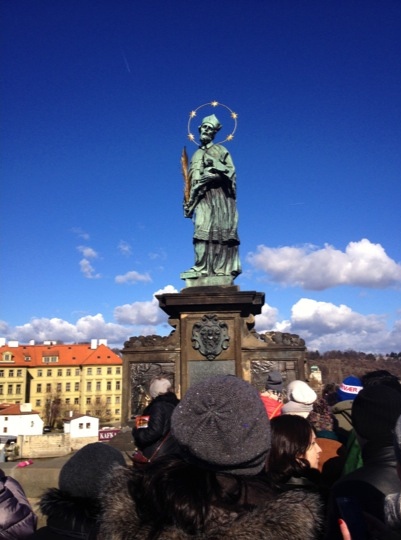 After rubbing the mysterious plaque, we made our way over to something that we knew was worth lining up for…the Astronomical Clock!  This beautiful old clock near the centre of the square tracks the movements of the sun & the moon.  It also happens to have one of the best views of the city, so we climbed to the top.  To be honest, I'm not really liking this new trend of climbing stairs…I better have iron calves by the end of this semester.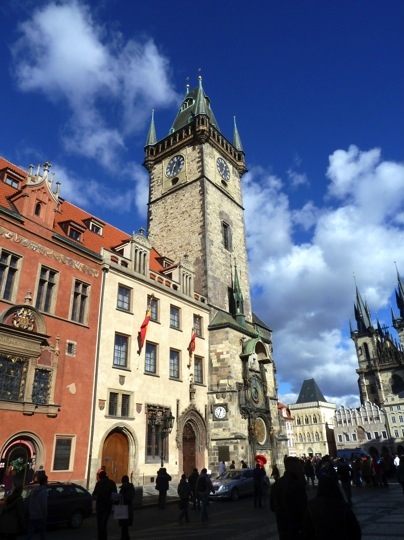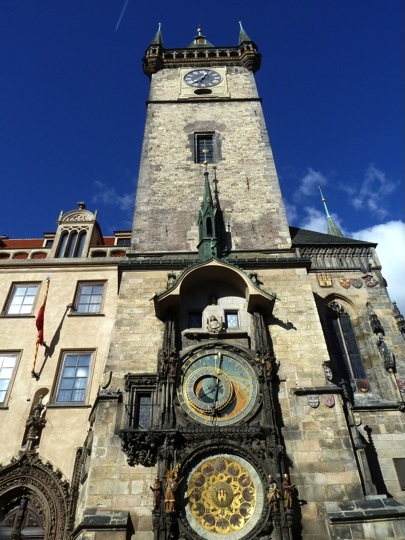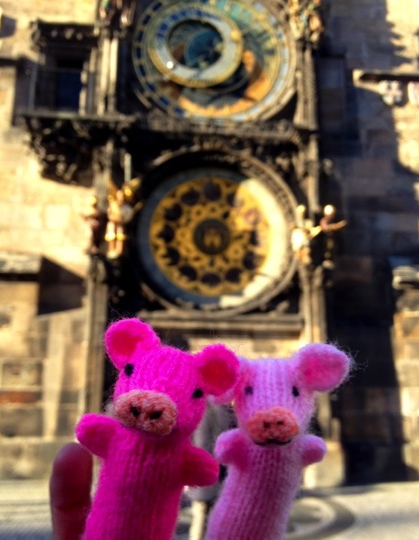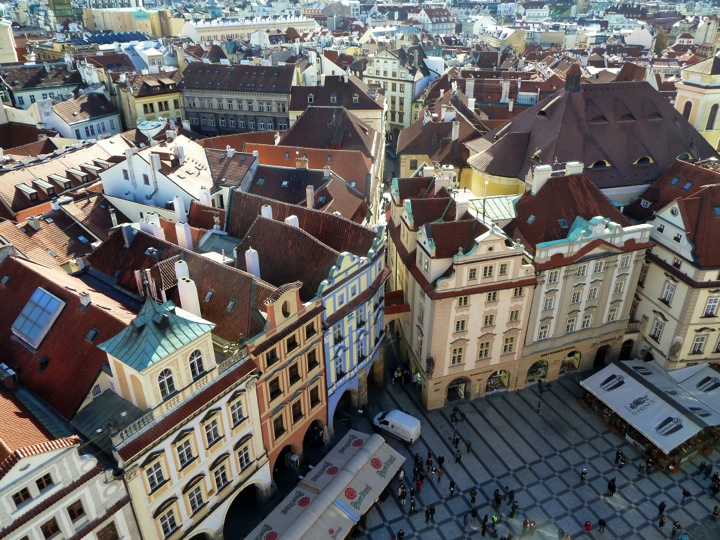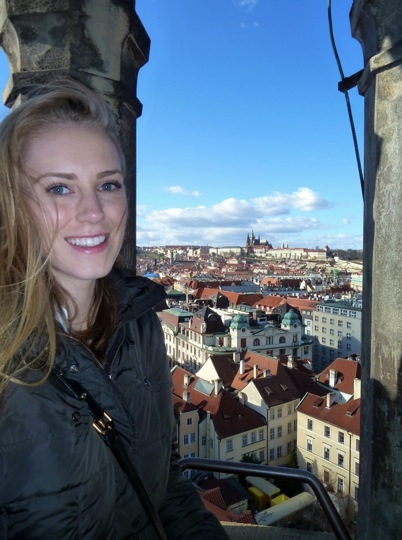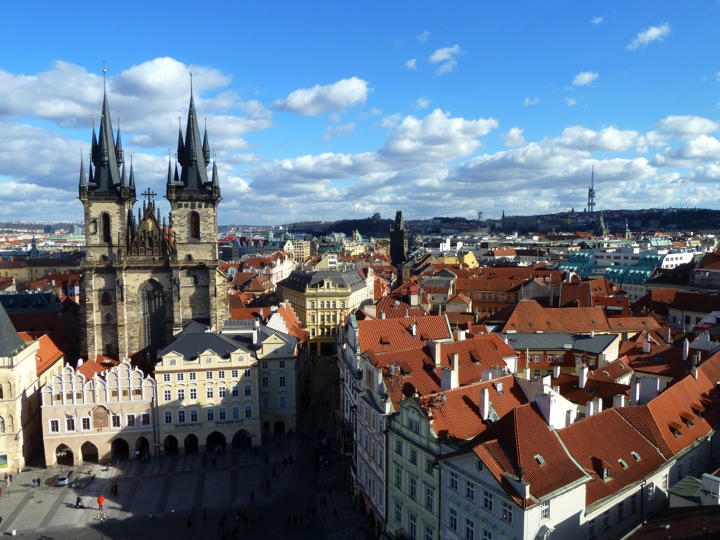 Of course after all those stairs we needed a reward.  "Trdelniks" are the unpronounceable pastries sold all over town.  They are kind of like a crispy cinnamon bun & are as delicious as they sound.  We also tried them with plum jam which was even better.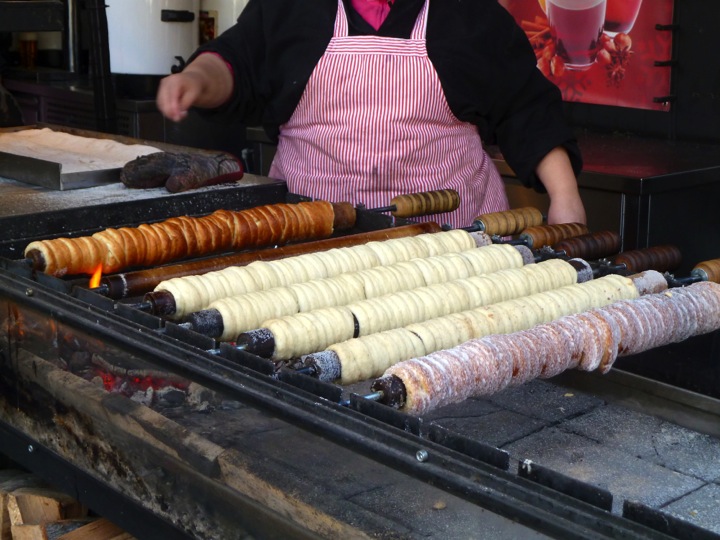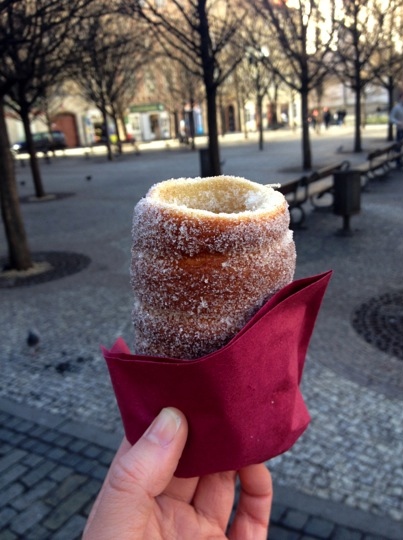 From the trdelniks stand, we decided to just walk around.  The city is filled with guys on Segways, either asking if you want a city tour or asking if you want to take part in one of Prague's famous pub crawls.  Also Caroline may or may not have been chased by a Thai massage elephant.  Don't ask…it's hard for her to talk about.  Segway's & elephants aside though, the city itself is beautiful.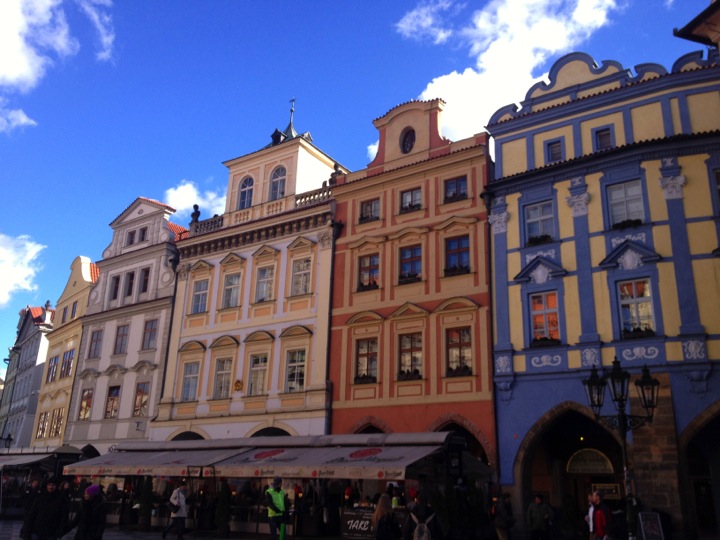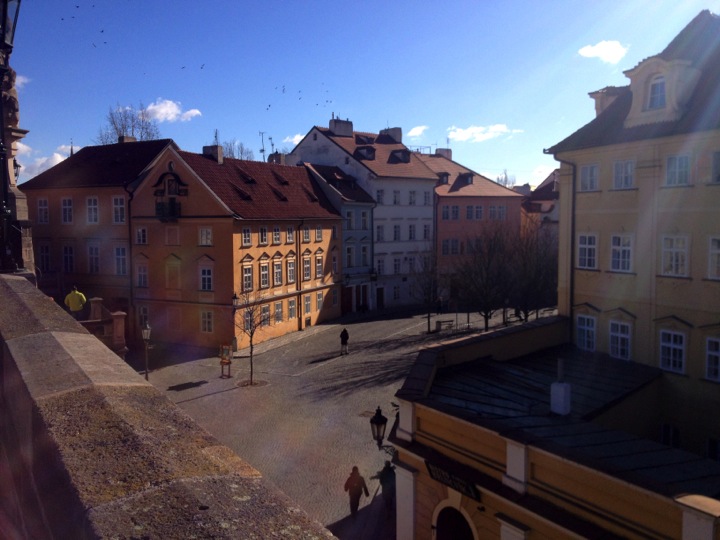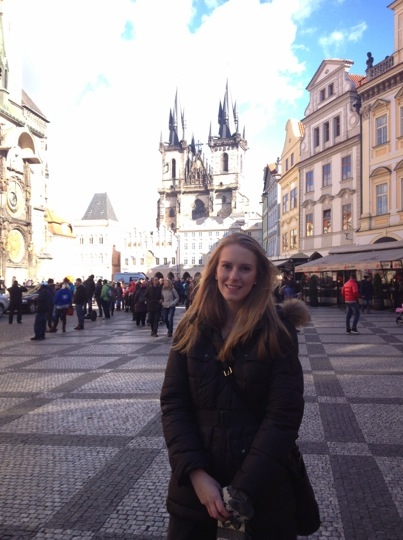 That night we had this delicious steak dinner at a traditional Czech pub with beer & dessert for around $30 for the two of us…told you so.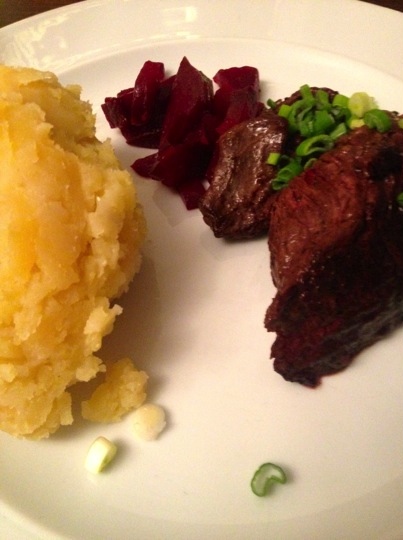 The next morning our steak from the night before was followed with probably one of the most delicious breakfasts I've ever had & probably one of the cheapest, at a restaurant called Cafe Savoy.  This eggs benedict was served on brioche bread with the best slice of ham you could possibly imagine…they did not short you on this one.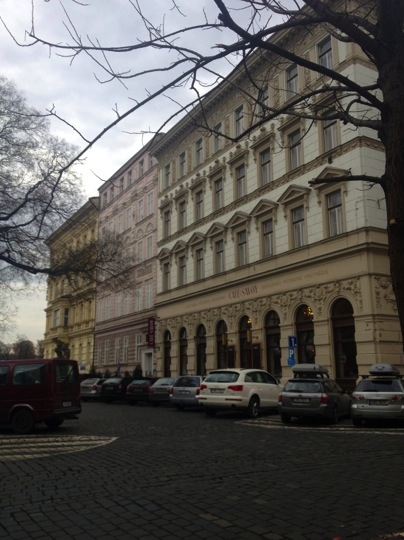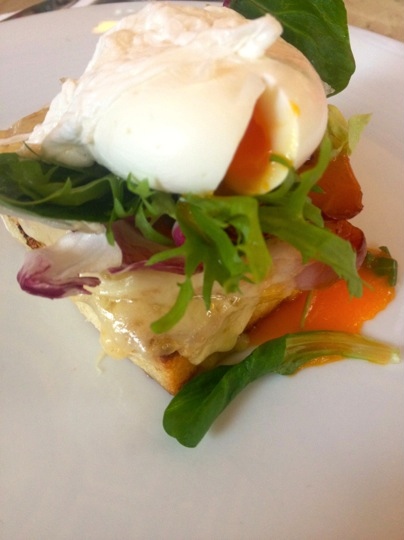 After breakfast we decided to hike up to the Prague castle…there may have been a casualty.  Too many trdelniks.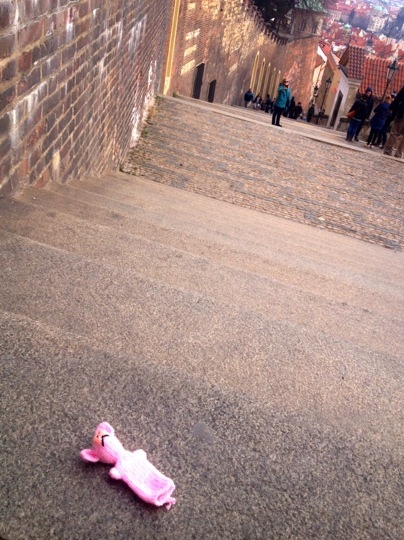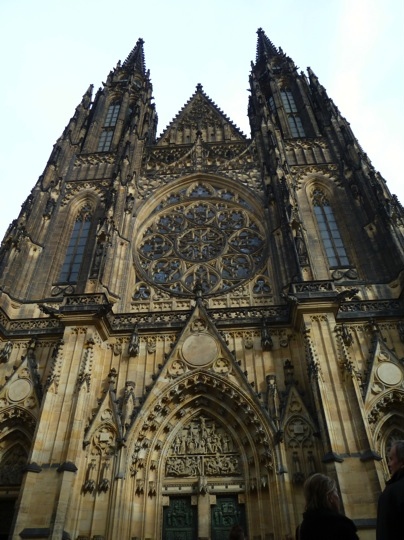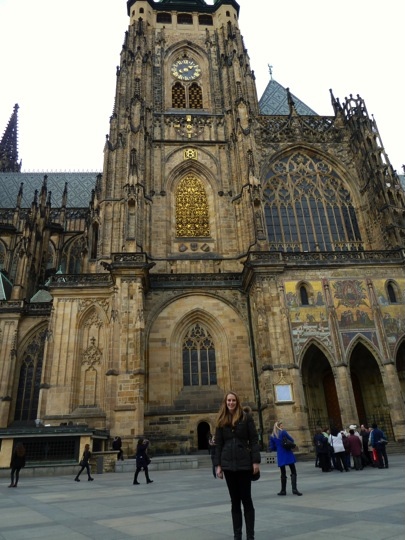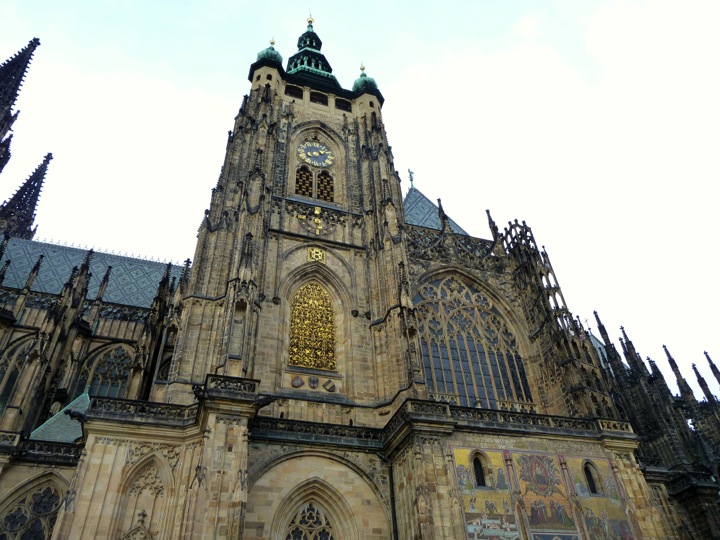 Then it was time to visit the Church of Saint Nicholas, one of the most beautiful & elaborate churches I've ever seen.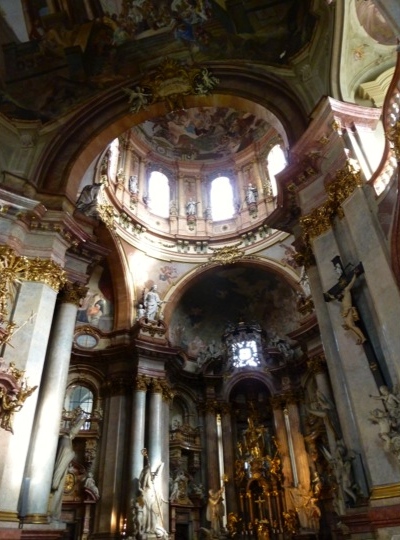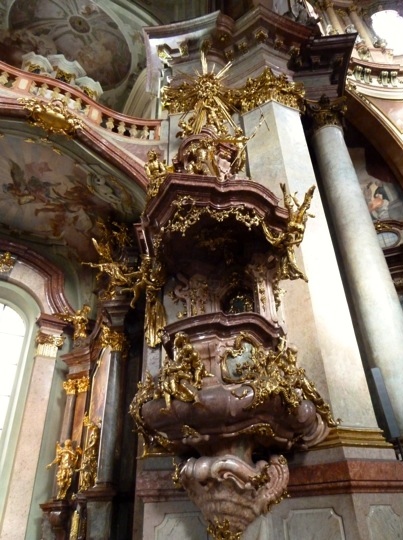 After visiting the church we did some more wandering & ended up taking a tram car up through the castle gardens, getting yet another beautiful view of Prague.  We arrived at the top only to find another tower to give us that extra height.  Another tower equals more stairs……it was totally worth it though.  Instead of taking the tram back down, we decided to walk down through the gardens & were so glad we did!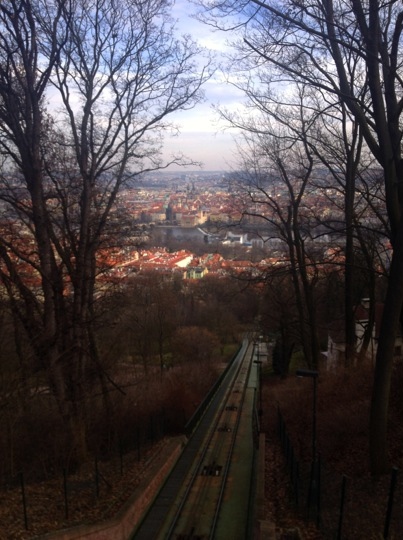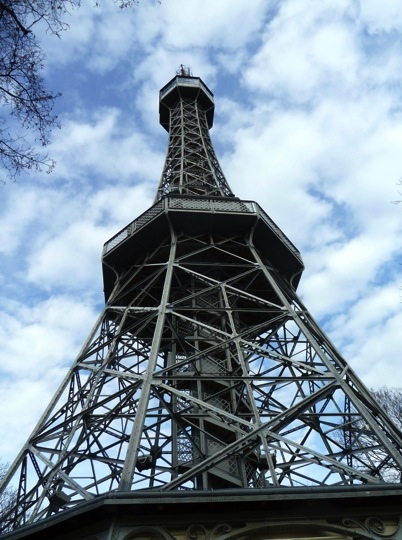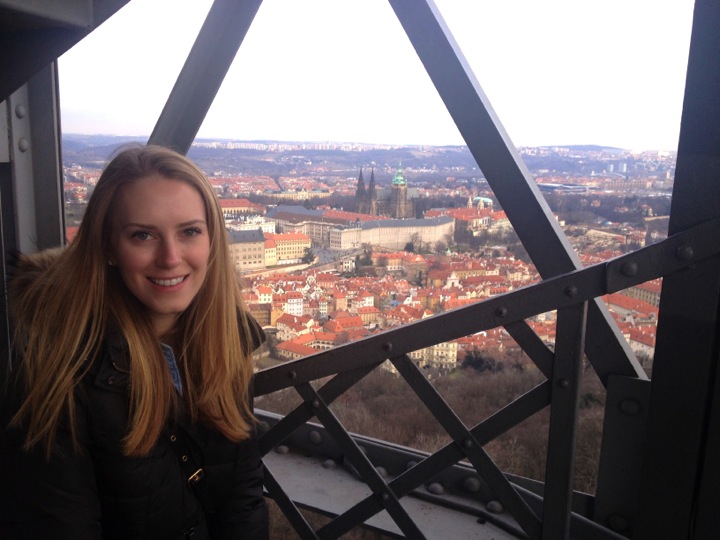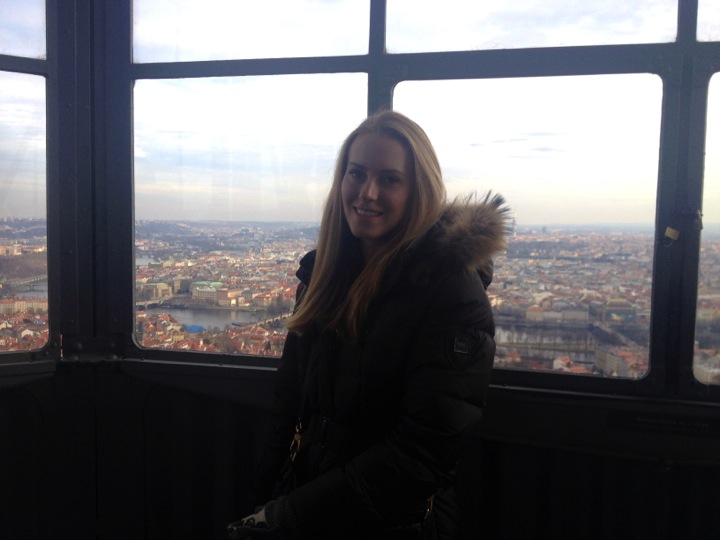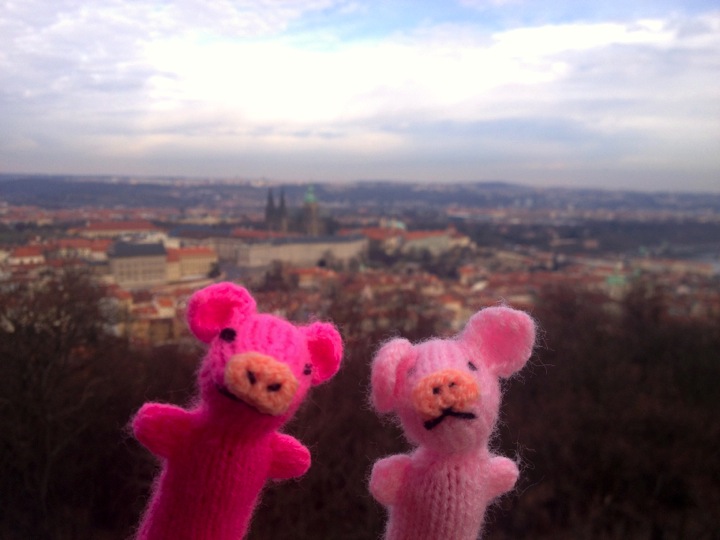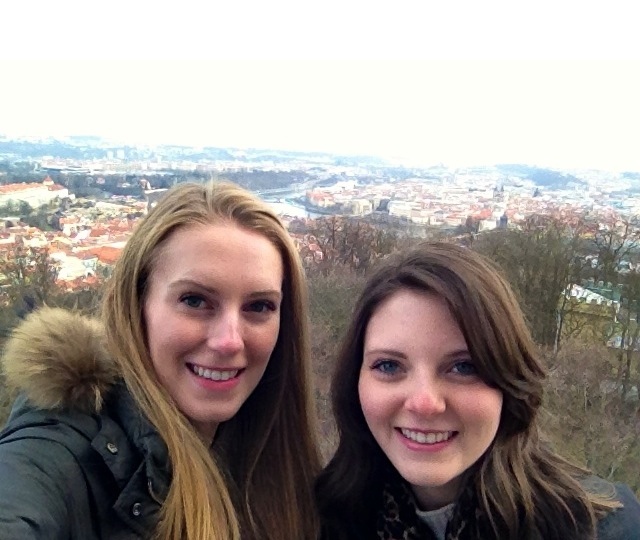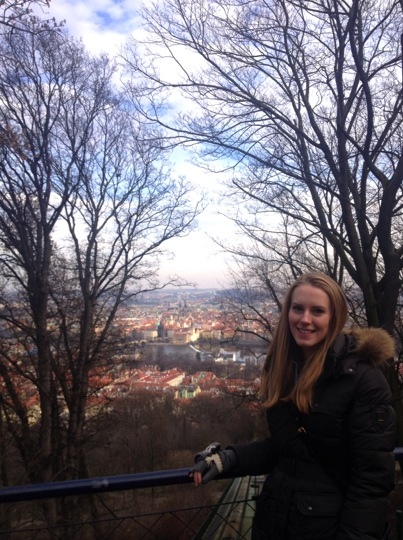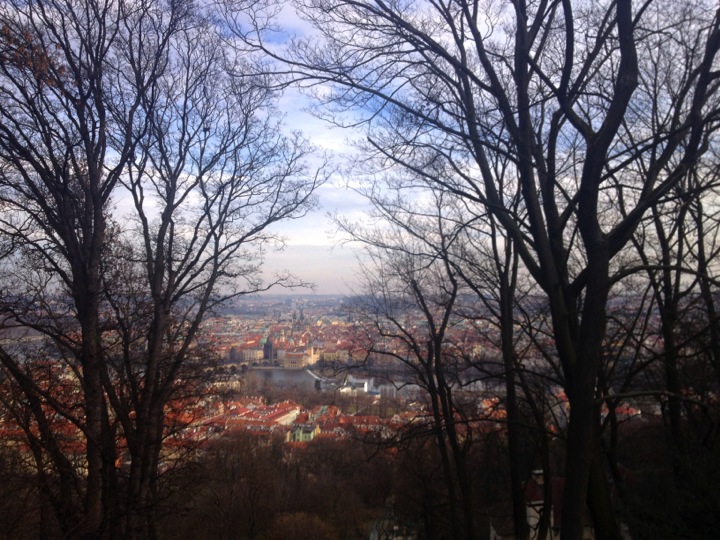 Walking back to our apartment that night, I realized how beautiful this city is.  Filled with history, architecture, & one or two Segways, it truly is a European city.  I hope that I will come back to Prague one day…I did stand in line to rub that plaque after all!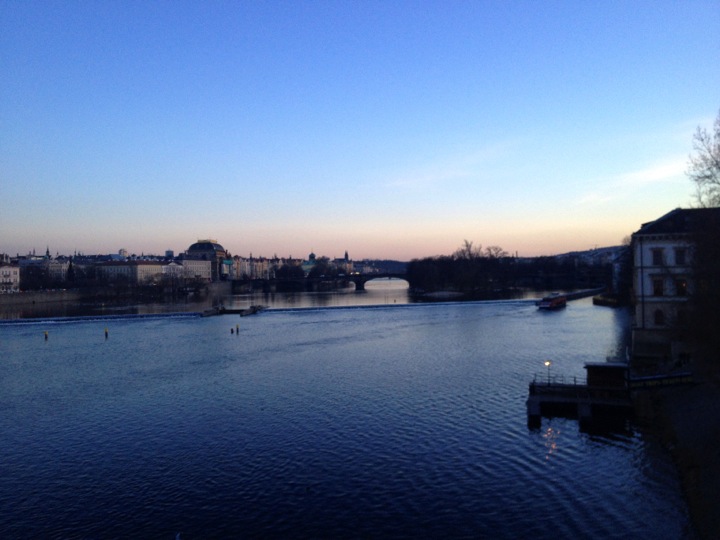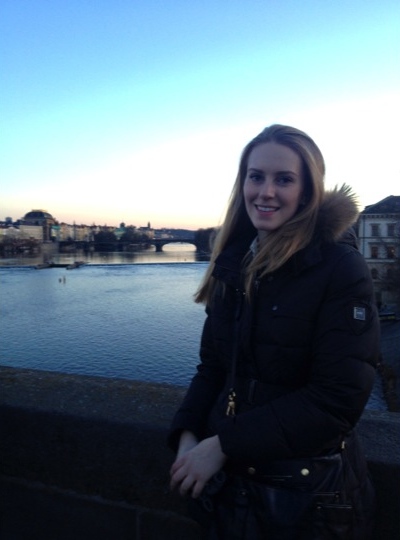 About
Hannah Jane
Just a girl sharing the baubles she loves & the bliss she experiences!
Related Posts