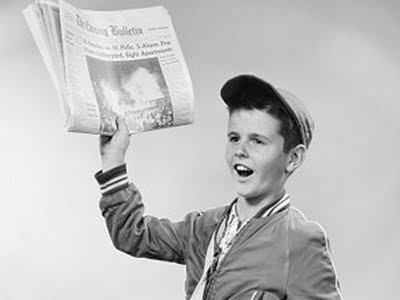 Staying Current on Current Events
6 years ago / in Bliss
With summer comes cocktails, & with cocktails comes conversation. Staying up to date with everything that is going on in the world is not an easy task, & many may even find it daunting or depressing. However, staying up to date is not only handy when it comes to making conversation at the pool or at the water cooler, but it helps you further develop opinions & interest! So, I thought I'd share some of the best ways I've found to stay informed on the latest & greatest.
The Skimm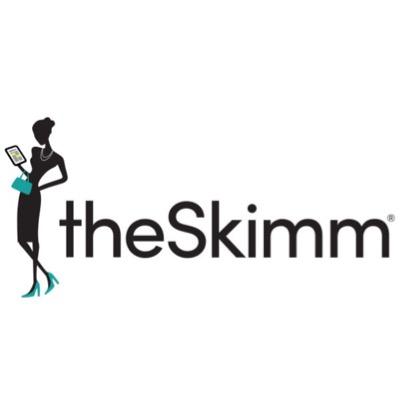 I don't know about you guys, but it sometimes takes my a while to fall asleep. More than once I've needed to tire my eyes out a little with some reading or Netflix. So, although we all love to binge watch, you can't exactly learn about what's going on in the election from Gilmore Girls, so try The Skimm! Sent straight to your inbox, The Skimm's witty jargon makes the news accessible & easier to read. Here's a little of what you've been missing…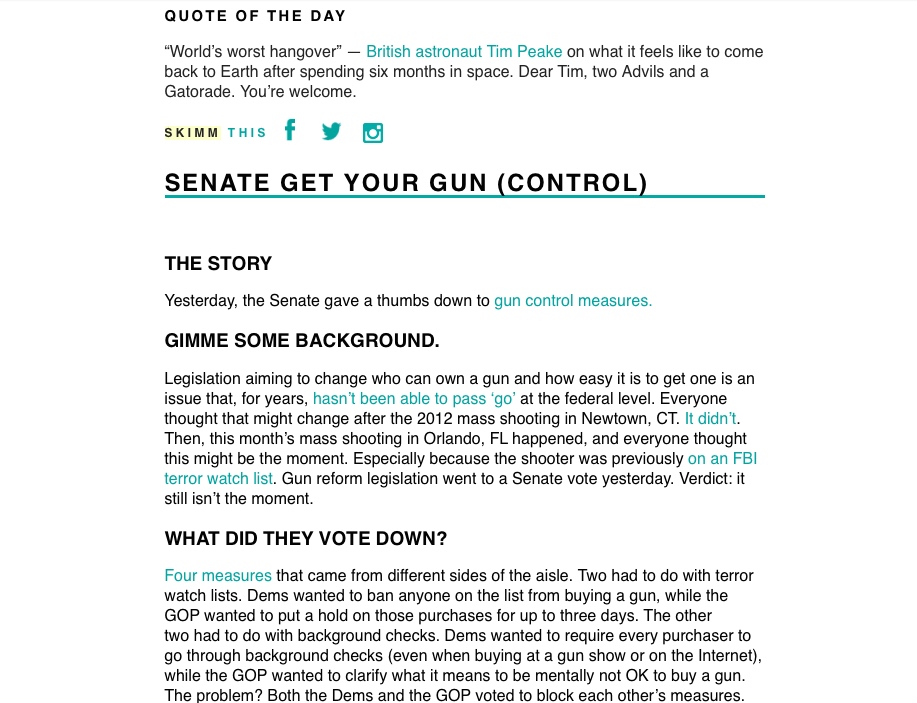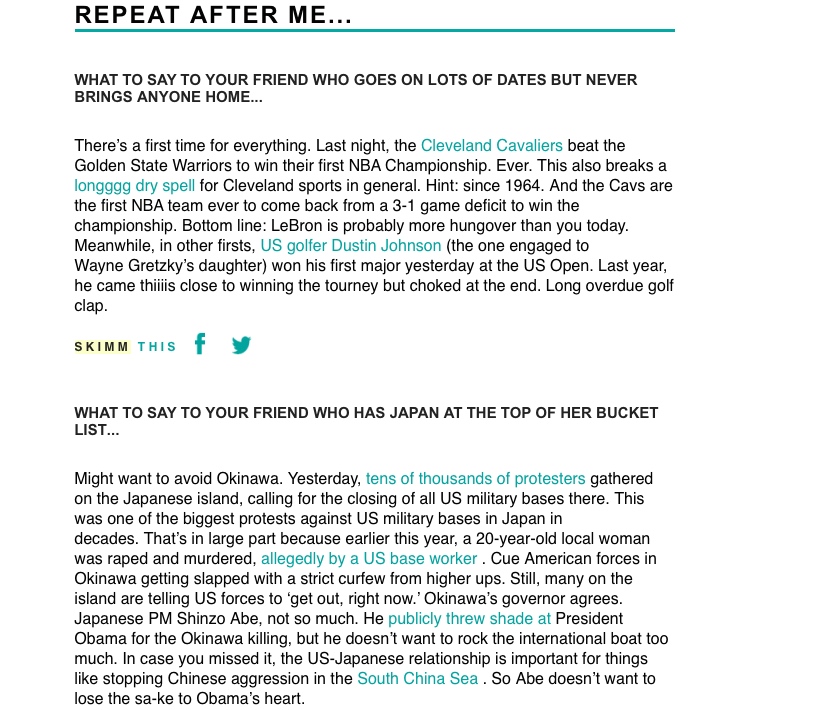 Twitter
Okay, so I'll admit I wasn't the biggest fan of Twitter right off the bat. Scrolling through my feed, it felt like I was being bombarded by information without all the photos in between that Facebook provided to break it up. There's a lot happening on Twitter, & it can be overwhelming if you don't follow the right people. Although amusing, once you filter through all of Jaden Smith's deep thoughts & Kanye's rants, there is really some great content on Twitter that can fill you in & keep you well informed! Try following some local news networks, some international news sources & maybe E! for some celebrity news…cause unfortunately Taylor Swift's relationship status is news.
Watch the news!
Okay, so it might seem a little old fashioned, but watching the news is one of the best ways to know what's up in the world & in your local community. My parents watch the news every night, & once I was old enough to digest it, they dragged me into their little ritual. I was never a news or politics buff, & I'll admit, although I understand it's value & benefit, I am still not a fan today, it eventually became just part of my day. Even if it's just on in the background…it still counts.
About
Hannah Jane
Just a girl sharing the baubles she loves & the bliss she experiences!
Related Posts