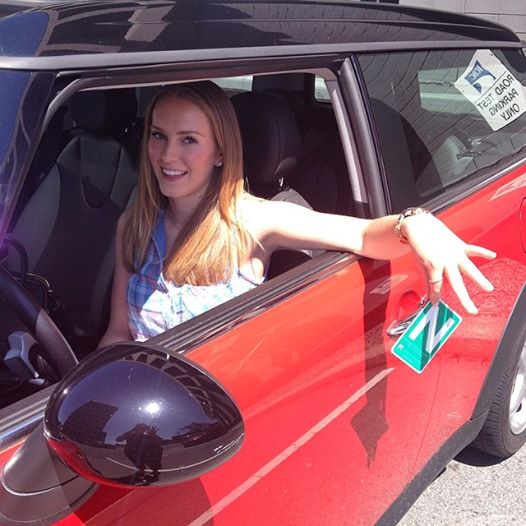 The Long Road to Hitting the Road
7 years ago / in Bliss
It's been three long years, but on Monday I finally got my Class 5 driver's license!  Don't worry, you read that right…THREE YEARS.  Here in British Columbia, the government introduced the "Graduated Licensing Program" in 1998 which outlined a 3-step process to complete before obtaining your full BC Drivers License driver's license.  The first step is getting your Learner's Permit also know as your "L" by passing a vision test & a knowledge test.  I got my L on the first try just a few days after my 16th birthday with a little bit of studying, the use of some common sense, & with the help of my -4.00 contact lenses.  You have your L for one year, which you must display on the back of your car when you drive, of course driving only with a supervisor who is over 25 along with a handful of other restrictions.  Getting my L meant that I could actually turn on the ignition & put a car in drive.  However, I'll admit, I wasn't crazy excited to start driving.  Although the freedom aspect was very tempting, I was more worried about the possibility of crashing & dying.  Anyways, after the confrontation of my fears & some practice on the roads, I was ready for my road test.  After 40 minutes of left-turns, school zones, & some questionable parallel parking, I successfully passed & received my Novice License or my "N"!
With my N, I could finally drop my parents off & hit the road solo.  However, even with an N, I still had a restrictions that I had to live under for TWO YEARS until I could take another driving test to get rid of the N & get my full license, the worst rule being that I could only drive one non-family member at a time.  In hindsight the rule kind of makes sense, but it was so inconvenient not being able to car pool…I'm just trying to save the environment here ICBC!  The only thing worse than this single passenger rule was the relentless theft of N's.  For some reason, one day someone forget or lost their N & decided to steal someone else's.  Since that day, rarely will you leave an N sticker on the back of your car & come back to find it still there.  Instead, either you will see it stuck to the side of anything metal, like a building or a truck, or your friend will open their trunk and reveal a stash that makes you question their morals.  This is the most irritating problem because not only is it illegal to drive without an N displayed, but you have to make a trip to ICBC to get another one.  Many have given up & made one out of duct tape or created a make-shift drawing on a piece of paper that tend to be not as appealing to steal.  Although I no longer have an N, I ask on behalf of those that still do for those kleptomaniacs out there to cease & desist!
Anyways, after two years of riding solo & in a constant state of theft prevention, I was allowed to take my second road test to rid myself of the ball & chain that is a Class 7 driver's license.  After three years on the road & not a single ticket to my name (…knock on wood…), they still weren't sure I was a qualified driver. So, after another driving test that involved 40 minutes of driving & a reverse stall park of pure perfection, I had finally passed. Although I had accomplished something, I was not that enthused…three years in the making will do that to you I guess.  It was a long, long, long time coming, but I finally have my full license!  Now, for the past week I've been carrying around a temporary paper license still waiting for my new one to arrive in the mail.  I guess they felt they hadn't dragged it out long enough already.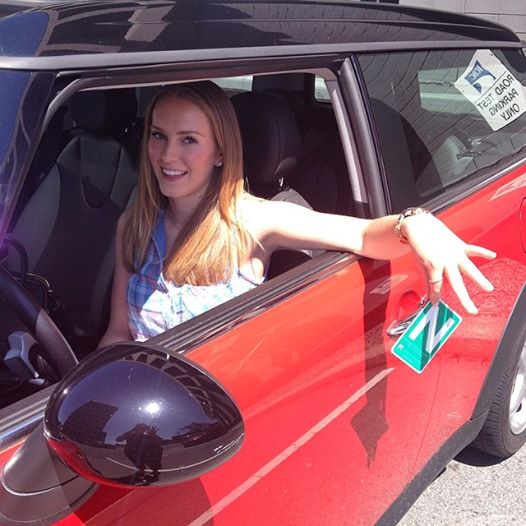 About
Hannah Jane
Just a girl sharing the baubles she loves & the bliss she experiences!
Related Posts