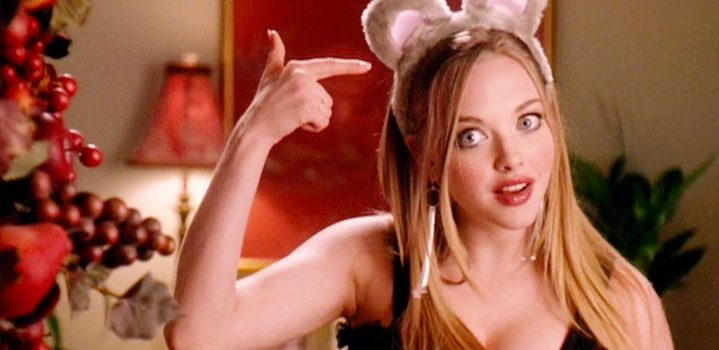 Last Minute Costume Ideas
7 years ago / in Bliss
Although the candy is always a bonus, my favourite part of Halloween is dressing up. I think it might be my secret love for crafting, but I love coming up with & creating the perfect costume. I usually go for funny over scary, but I think that's only because I hate being scared. As much as I love it though, we've all had to throw something together at least once. So, since Halloween is on Monday, I did a little research & came up with some of my favourite last minute costume ideas for this year:
Snapchat Filter
Whether it's the dog filter or the original rainbow mouth, this is an easy one for anyone to make at home. Although there are a couple that are more recognizable, I would definitely go for the toast.
Bill Clinton & his magical balloons
I really hated everything to do with this election, but this was amazing. This is a moment everyone, no matter how they're voting, can appreciate. The best part too is that you can go it alone or make it a couple's costume. Check out how Pop Sugar did it.
More Cowbell
With some tinted aviators, a drumstick & a little midriff muffin top, you can bring more cowbell to the party.
Tina from Bob's Burgers
This may be the most underrated show, but anyone who enjoys it will appreciate your costume. All you need is some tube socks, glasses & a long moan. Of course, a horse & butt commentary is optional, but it will take your costume to the next level.
Duh…I'm a Mouse
No matter how long ago "Mean Girls" came out, it will always be culturally relevant & hilarious. Therefore this costume will always be a winner. In addition to the mouse ears, I really like to get my Karen on & would add a crystal "K" on my chest…backwards of course.
& of course if you need to make it a couples costume…
She Doesn't Even Go Here
Especially effective if you have a crowd & you are above average height. Other catchphrases include, "I want my pink shirt back" & "oh my god, Danny DeVito I love your work".
Wayne's World
Always a classic & the second place winner in an abroad costume contest. It did take me a while to wash out all the hairspray & smooth out the back-combing, but this one will always be one of my favourites.
Do you have any last-minute go to's? Leave me a comment!
About
Hannah Jane
Just a girl sharing the baubles she loves & the bliss she experiences!
Related Posts