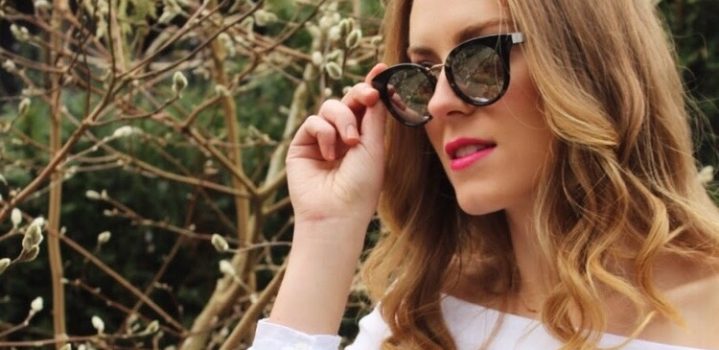 Bare Shoulders & Bell Sleeves
7 years ago / in Baubles
Welp, it may not feel like it after the dump of snow we just got in Vancouver, but spring is right around the corner. I don't know about you guys, but I'm tired of sweaters & toques. So, I've decided I'm just gonna force warmer weather with cold-shoulders, bell sleeves & bright lips.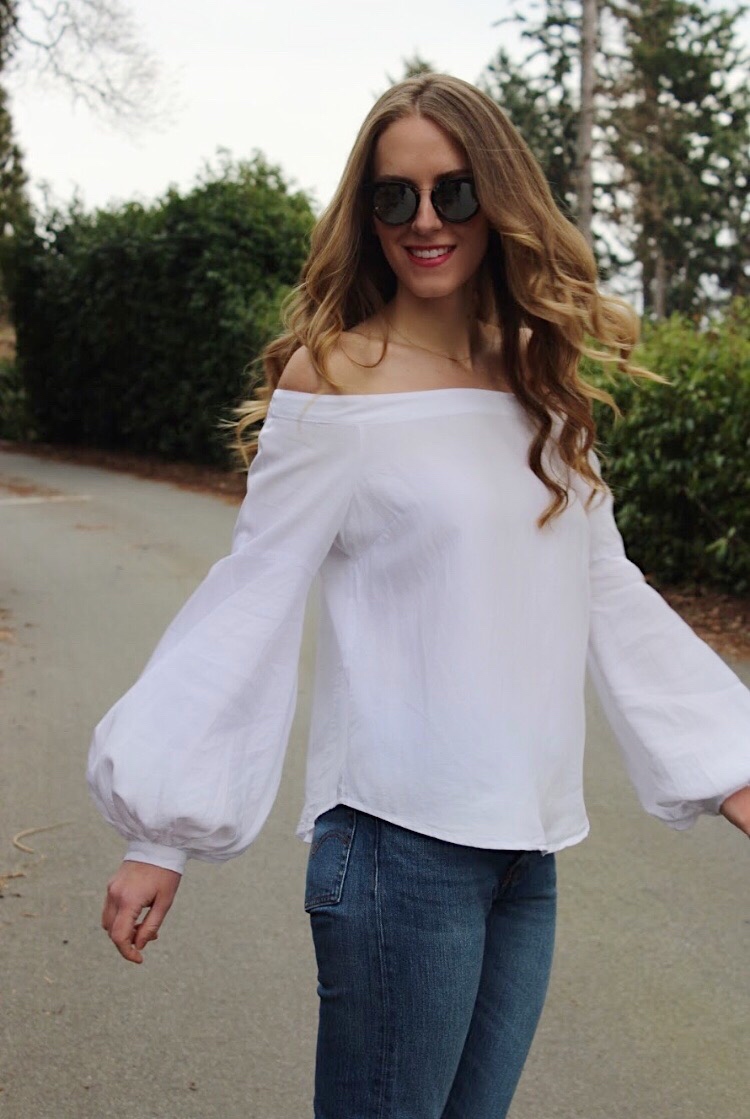 Floreat Blouse, Levi's Wedgie Icon High-Rise Jeans, ett:twa Sunglasses, Albeit Lipstick (Geranium)
Phil might have come out & told us that winters sticking around, but this top says otherwise. Statement sleeves & off the shoulder tops are not the new kids in town. They've been on the racks all winter, but they never felt like they suited the colder weather. Besides, how am I supposed to fit these sleeves in a winter jacket? Nobody puts these babies in a parka.
This Floreat blouse plays up both trends for spring while remaining timeless & versatile. Moving into spring, it will be a staple for any look. Of course, no look is complete without sunnies. These shades combine a few of my favourite things: cat-eyes, tortoise & wire frames.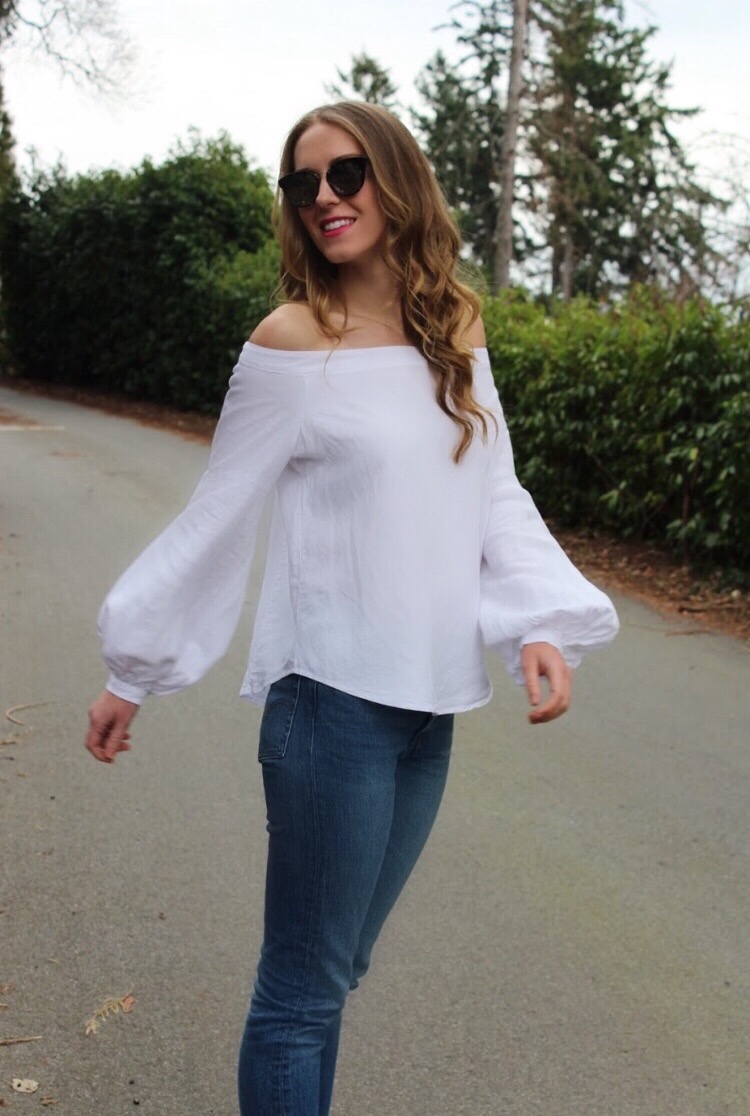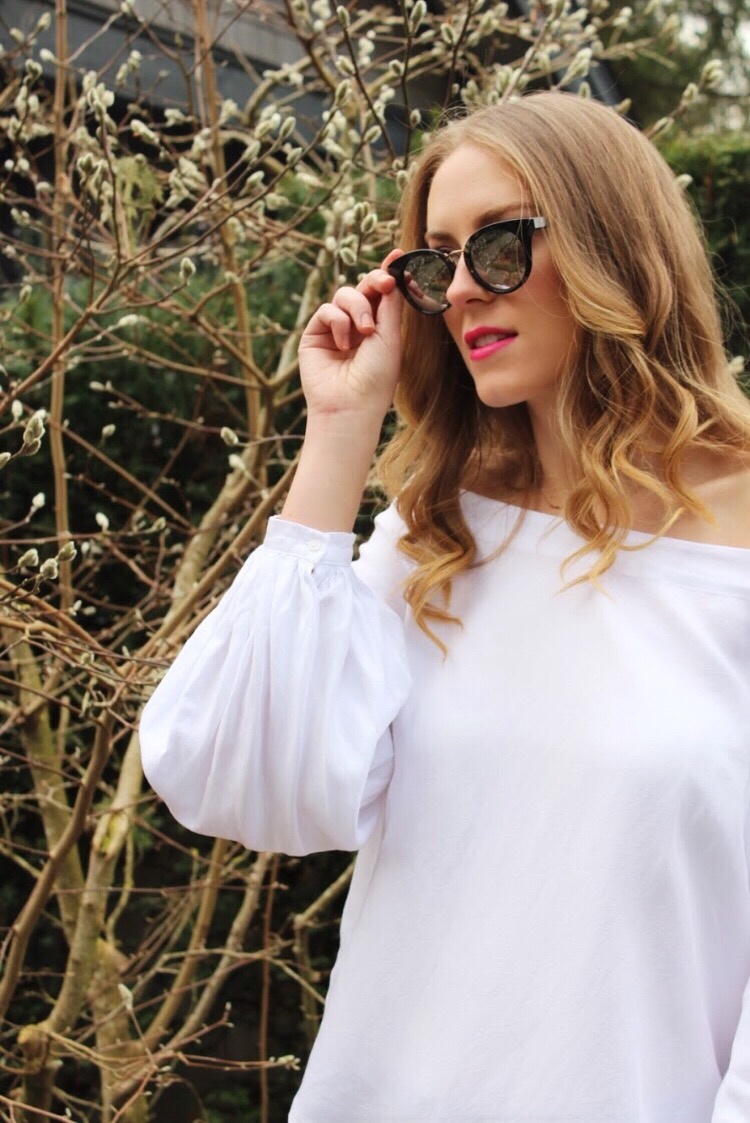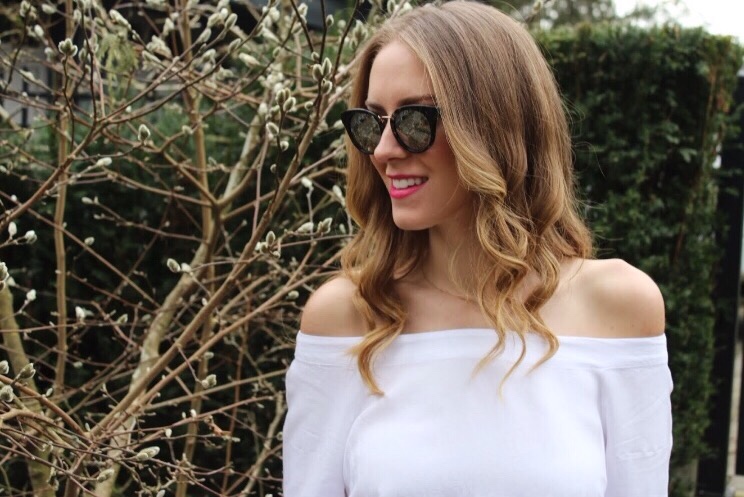 About
Hannah Jane
Just a girl sharing the baubles she loves & the bliss she experiences!
Related Posts