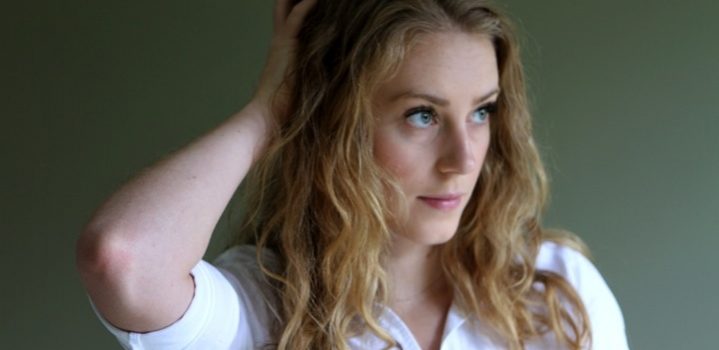 DIY Beach Hair
7 years ago / in Baubles
If I could only have one hairstyle the rest of my life, I would no doubt have soft, beachy curls.  Although I wish I could wear them everyday, I just don't have the patience to wash, blow dry, & curl my hair to achieve this beautiful 'do' in the morning (Caroline & I always say that if we had all the money in the world, after some large donations to charity & finding the cure to cancer, we would hire professional hair & make up artists to do it all for us).  Most of the time it's hard for me to justify spending longer than 15 minutes styling my hair, partially because I'm a little bit impatient & lazy & would rather be sleeping, but also because I hate having to holding my arms above my head to the point that they become numb!  As a result, my hair is often straight (which takes me long enough already…it's not easy to tame this mane), or in a messy bun.  I have to blow dry my hair with a round brush, otherwise if it dries naturally, it becomes a huge frizz ball.  Once in a while I would try to give my hair a break from the heat, but the results were always difficult to deal with.  However, I have recently found a new way to get that textured look with very little effort & no heat.  Say what?!
DISCLAIMER: Although I usually shower naked, I am wearing a bathing suit in all these photos!  Don't be fooled by all the photo magic that makes me seem like I'm in my birthday suit.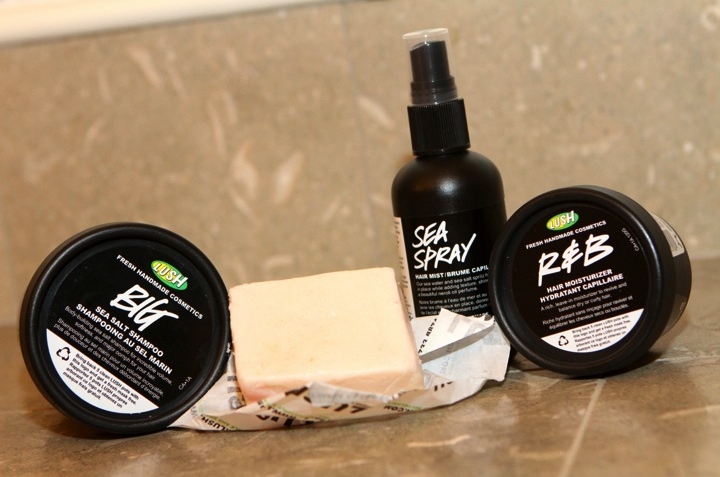 Start with freshly washed hair.  I like to use LUSH's Big shampoo – all the sea salt exfoliates your scalp & gives you that squeaky-clean feeling, while coconut oil & avocado butter moisturize & fresh citrus delivers incredible shine!  I don't use it all the time because it can be drying if over used, but this shampoo gives you volume that lives up to it's name!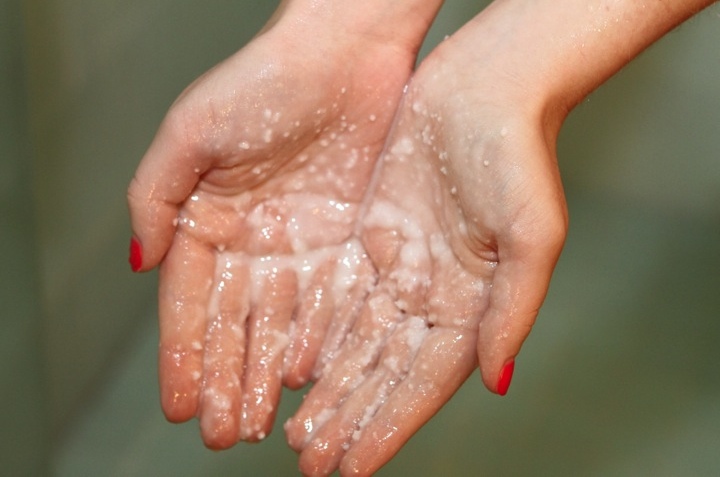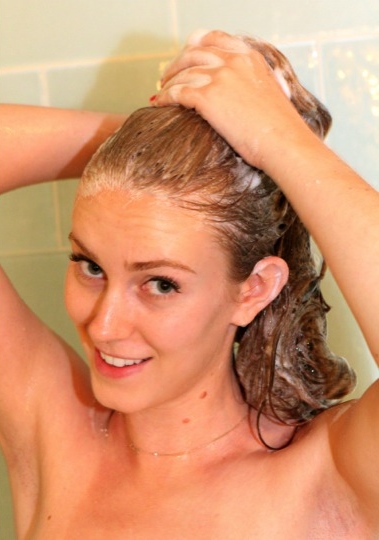 Next up is the perfect match that was made for this shampoo…Big solid conditioner!  Although the concept may seem weird, with a little practice, you can master the art of solid products (they save a lot on packaging and are great for traveling)!  When using Big conditioner, I found the best way to use it & make it go the farthest is by breaking off a small piece & warming it up between your hands under water before distributing throughout your hair.  You can also just run the whole bar along your hair, but make sure you have a proper soap dish that has drainage, otherwise you'll have one Big mess!  The smell of this hair care duo is to die for…can LUSH make Big a triple threat with a perfume pretty please?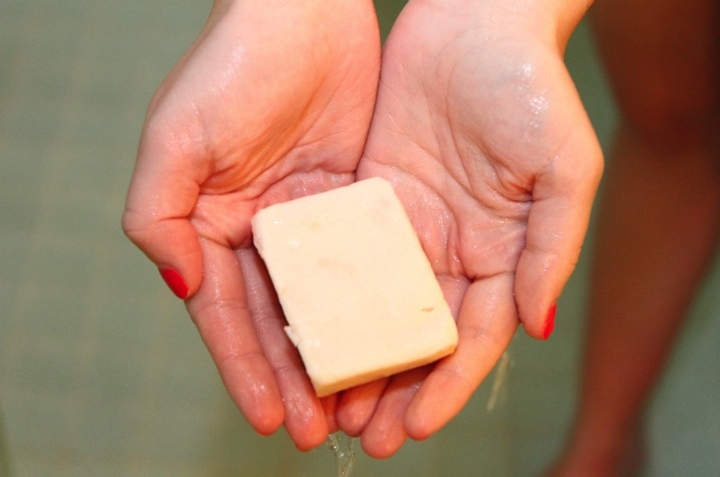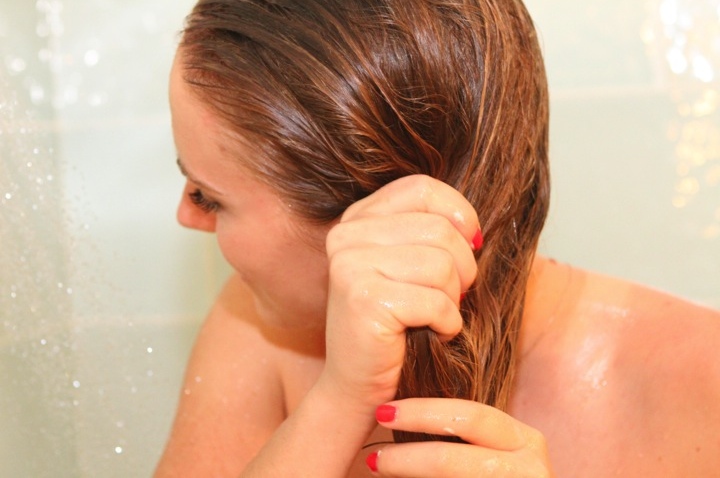 After finishing up in the shower, towel dry your hair until its no longer dripping, but still somewhat damp.  Now it's time to smooth out that frizz with some R&B!  With avocado butter & the perfect balance of olive, coconut, & jojoba oil, this hair treatment is the ultimate moisturizer.  Start out by using just a little, because less is more and a little goes a long way.  I apply R&B from midway down my hair to the tips – I find that I can't put leave in conditioner or any oily products on my scalp because it just becomes a flat grease-ball.  A little R&B will just eliminate the frizz & fly-aways from your curls, giving you that soft healthy look.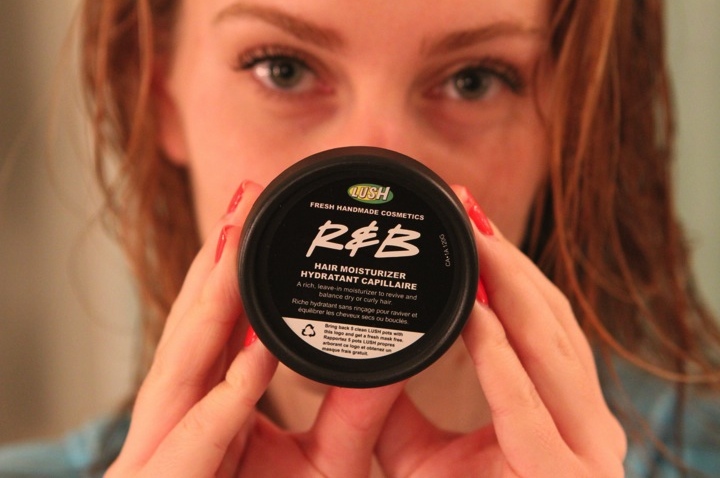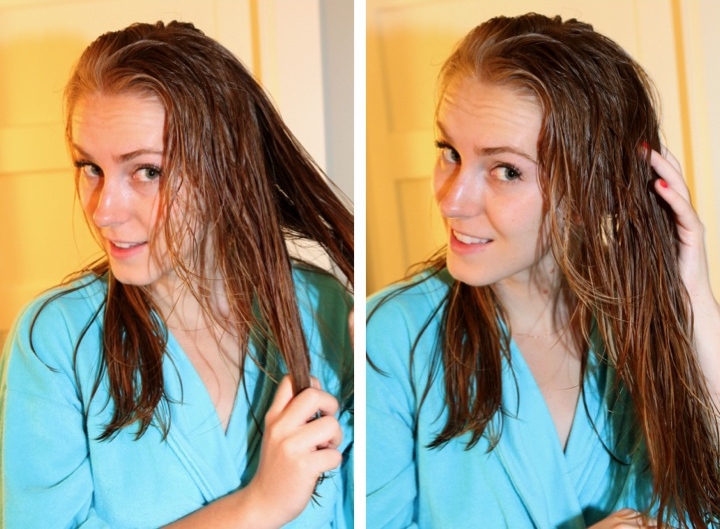 Now it's time to make some waves.  This step is the trick to creating heatless beachy waves.  Since my hair is very thick, I braid my damp hair into two French braids & let them dry overnight.  Depending on your hair type & how tight you want your curls, you might want to just do a single, looser French braid.  This part takes a little trial & error on the way to finding out which braid creates the look you're going for.
Once dry, carefully undo your braids & release those curls.  Gently run your fingers through to separate them before pulling out some Sea Spray!  There are a million different sea salt sprays out there, & I'm still in the process of discovering which one works best for me (I though I'd keep this one LUSH themed so you can one stop shop…it's 70% real sea water!).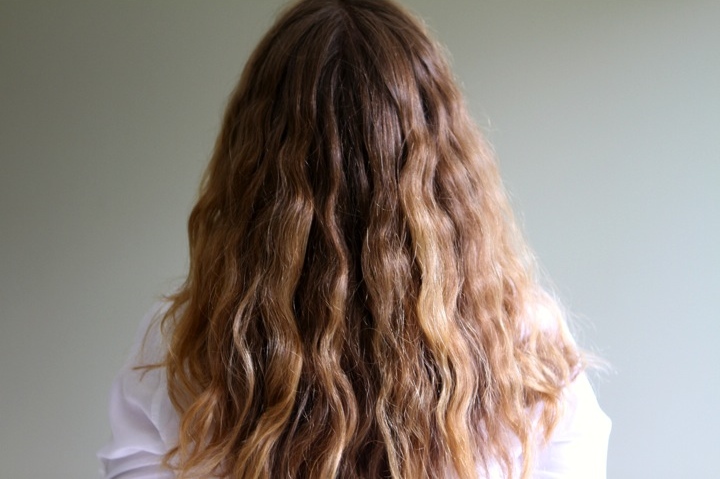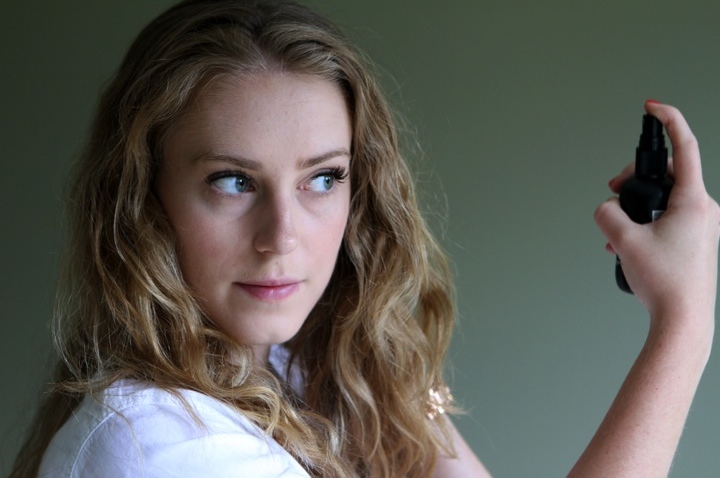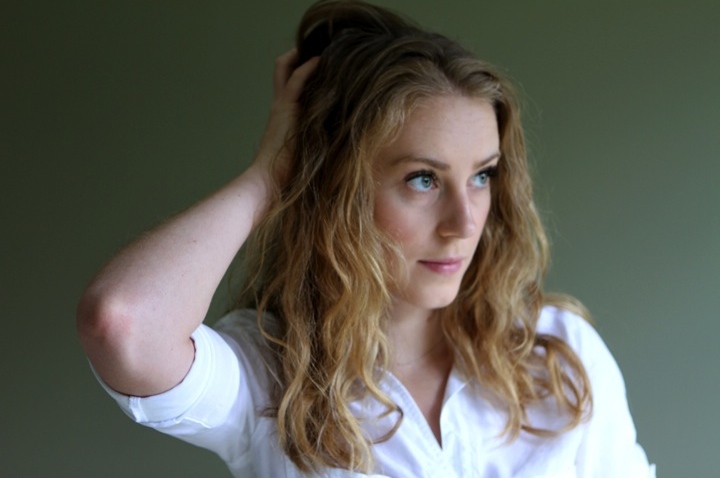 Spritz your curls with a couple doses of Sea Spray, giving your tresses hold & texture.  After every spray, scrunch your strands upward a little, helping to distribute the product & define the curl.  Once satisfied with your salty hair, slip on your shades & head to the beach!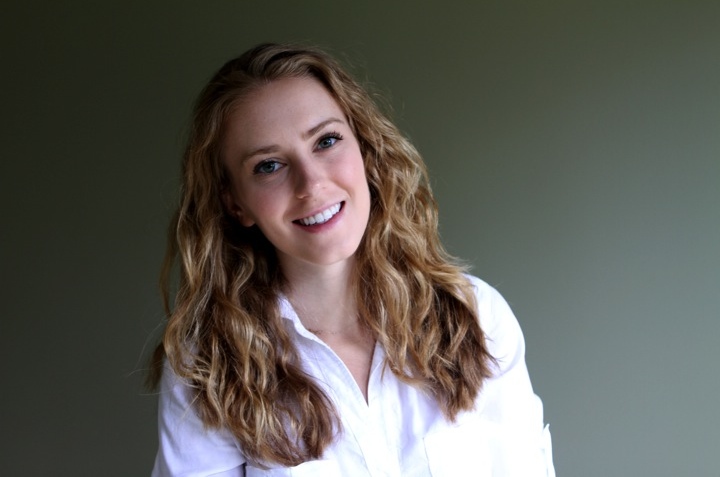 I also recently posted this tutorial on the LUSH Fresh Handmade Blog…check it out here!
About
Hannah Jane
Just a girl sharing the baubles she loves & the bliss she experiences!
Related Posts