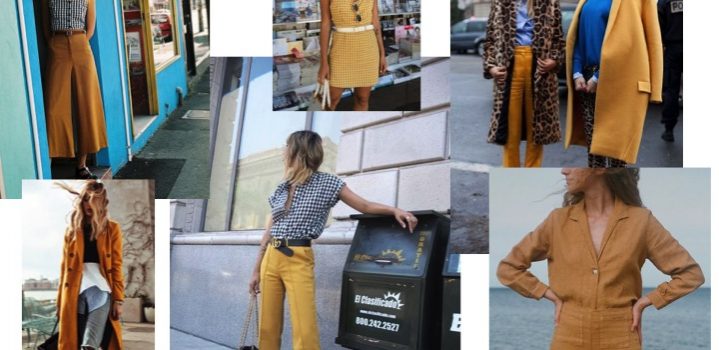 Falling for this Fall Colour
5 years ago / in Baubles
With every season comes new trends, but I am really falling for this fall colour…mustard!
If you asked me what my favourite colour was anytime from kindergarten through middle school, I would have said yellow. No one could question me – I loved it enough to paint my room bright yellow. It may have taken x3 the normal amount of coats & the room never was completely dark, but what can I say…I'm passionate.
So, when I started seeing this richer, more sophisticated version of my canary yellow popping up, I fell in love all over again.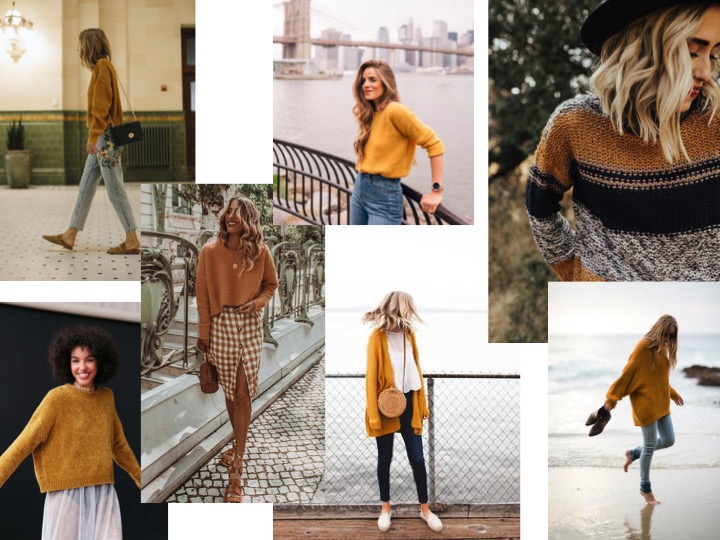 Pullovers are a go-to when trying any new fall colour. Pair with your favourite pair of denim & you're comfortably chic.

Ready to step it up? Try more of a statement piece, like a trouser, structured coat or jumpsuit.
Wondering what in your closet will go with mustard? Well, treat this new hue like the reinvented classic camel. I love pairing it with other neutrals, like black or white, or with tones just as rich, like navy or emerald green. Here's a little cheat sheet from Instyle Magazine: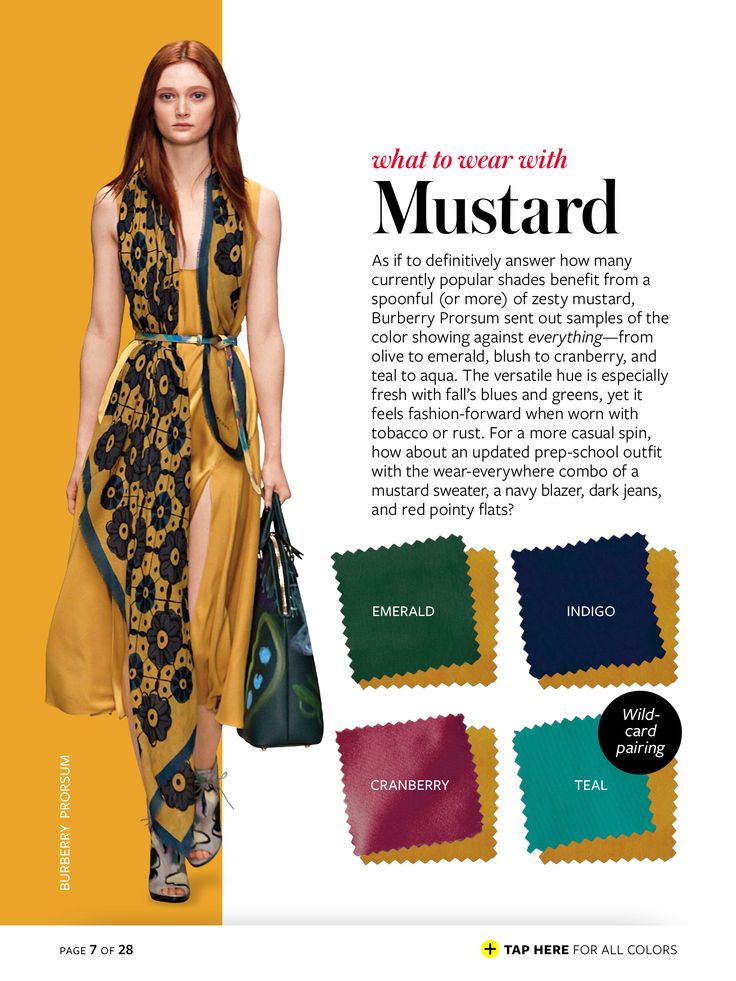 Will you be wearing this shade of yellow this season? Comment below!
About
Hannah Jane
Just a girl sharing the baubles she loves & the bliss she experiences!
Related Posts