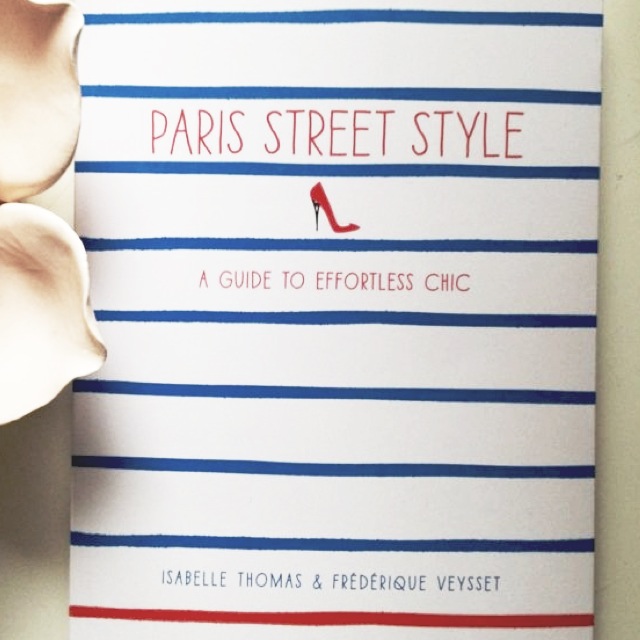 Effortlessly Chic in Paris!
10 years ago / in Baubles
All last week I was packing.  Packing is my least favourite activity; it's up there with fluoride at the dentist.  I left Vancouver on Tuesday for a year abroad…a whole year!  I have a hard time getting my things together for a sleepover, let alone a year, so packing seemed nearly impossible.  It's even harder when you try to plan for a place you've never been to…Switzerland! I love style watching & keeping up with the latest trends, but Europeans seem to have their own unique style when it comes to fashion.  Over the summer, I happen to be wandering around the bookstore when I saw this book sitting on the shelf.  I knew it had all the answers to my fashion questions: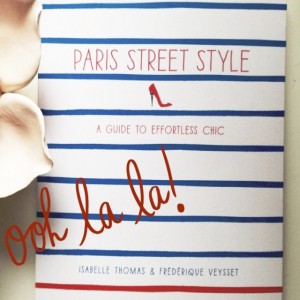 In Paris Street Style A Guide to Effortless Chic, a pair of fashion bloggers share the secret to the effortless style of Paris, illustrating everything from the essentials that should hang in every closet to making affordable look designer.  This chic little handbook also includes input from designers, celebrities, & stylists that know the do's and don'ts of French fashion like the back of their hand.  With hand drawn models & pictures of real, chic women walking the streets of Paris, even a flip through of this guide will inspire your sense of style & change your outlook on every piece in your closet!  As for my sense of French style, I may need more study…I believe a trip to Paris may be in order!
About
Hannah Jane
Just a girl sharing the baubles she loves & the bliss she experiences!
Related Posts